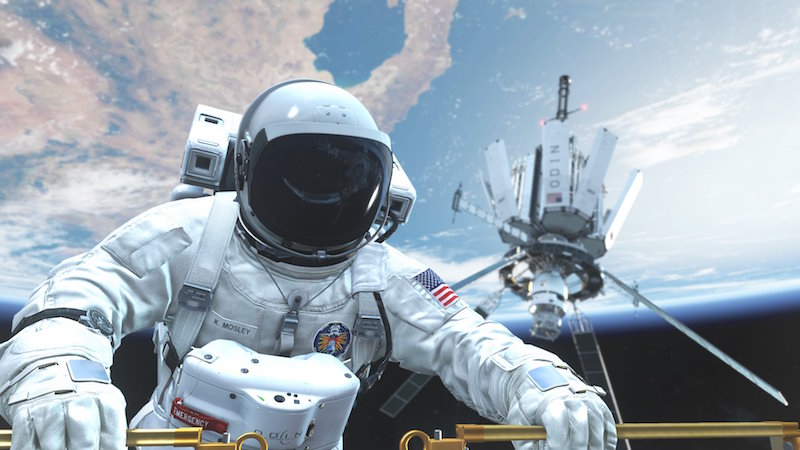 Not content with flooding the market with yearly military shooters taking place in almost every period of modern history and the near future, the Call of Duty series has set its sights higher. This time, in space.
The news comes Shinobi, a regular on popular gaming forum NeoGAF. He claims it will be "Very far future. Space combat. Full on sci-fi."
In the past he's been a reliable source of information on what to expect from game publishers.
Furthermore, Eurogamer has independently verified that the next Call of Duty game will take place in space.
(Also see: Call of Duty: Black Ops 3 Is Better Than Expected on the PC)
This time around, development duties rest in the hands of Infinity Ward, the same studio behind 2013's so-so Call of Duty: Ghosts (pictured above) and it will not be a direct sequel to it.
Right now the new Call of Duty game is expected to hit shelves on November 5 for PC, PS4, and Xbox One. There's a good chance it will be up against another yet to be officially announced shooter, Battlefield 5. With Titanfall 2 expected this year as well as Gears of War 4, it's safe to say that fan of sci-fi shooters have a lot to look forward to this year.
(Also see: Battlefield 5 Leaked, Possibly Set in World War I, Multiplayer-Focussed)
Would you play a Call of Duty game set in space? Let us know in the comments.
Download the Gadgets 360 app for Android and iOS to stay up to date with the latest tech news, product reviews, and exclusive deals on the popular mobiles.