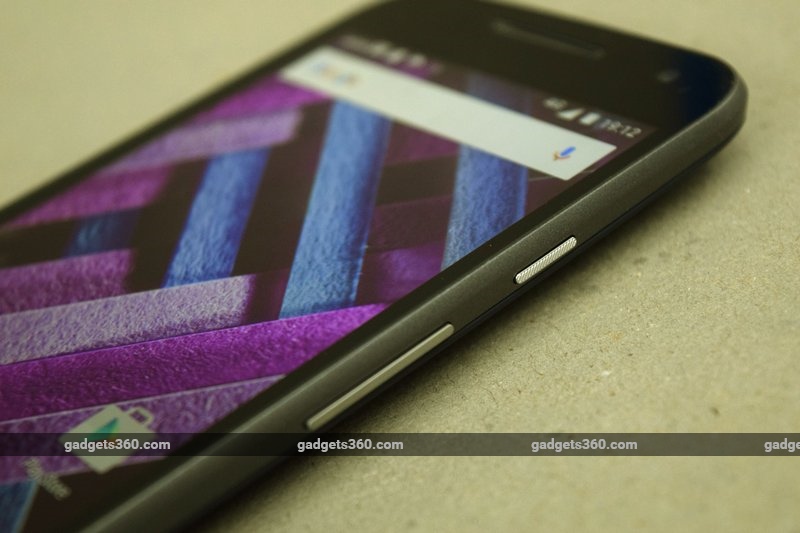 When the newly resurgent Motorola made its mark in India early last year with the first-generationMoto G, it quickly became the go-to value option. Three generations later, and the situation isn't as clear. There are more options than ever thanks to the entry of a number of Chinese companies in quick succession. The Moto G has lost its spot as the sub-Rs. 15,000 top dog in terms of raw specifications, but its brand value makes buyers keep coming back.
In an effort to at least try to remain competitive, Motorola is now offering the Moto G Turbo Edition, a mid-cycle upgrade of the Moto G (Gen 3) (Review). Nearly everything is the same, except for the bumped up processor, RAM, and storage, plus the incorporation of Motorola's TurboPower feature as a result of the fast charging capabilities of the new Qualcomm SoC.
Not to be confused with the Moto Turbo (Review | Pictures), the new Moto G Turbo Edition slots in alongside the Moto G (Gen 3) at a higher price. We're curious to see how well this strategy will pay off for the company.
Look and feel
There doesn't appear to be anything major differentiating the Moto G Turbo Edition from its elder sibling. The two measure and weigh exactly the same. Our Turbo Edition review sample had a black front and a very neat-looking grey-blue rear panel. The rear still has a rubbery finish that offers a solid grip, but now there's a slight swirl to the previously straight ribbed pattern. This is easily one of the most attractive and well-built phones in its price bracket.
The panel also comes into play in ensuring that the Moto G lives up to its IP67 certification. There are rubber inserts on the underside which form seals around the Micro-SIM and microSD slots. Every time you pull the panel off, you'll see an on-screen reminder to make sure that it's reattached properly.
Whereas the Moto G (Gen 3) was rated IPX7 for water resistance, the Turbo Edition also offers protection from dust as well. Both phones should survive after being submerged in fresh water up to three feet deep for up to 30 minutes, but that doesn't mean you should try to use either one underwater or deliberately expose them to such conditions.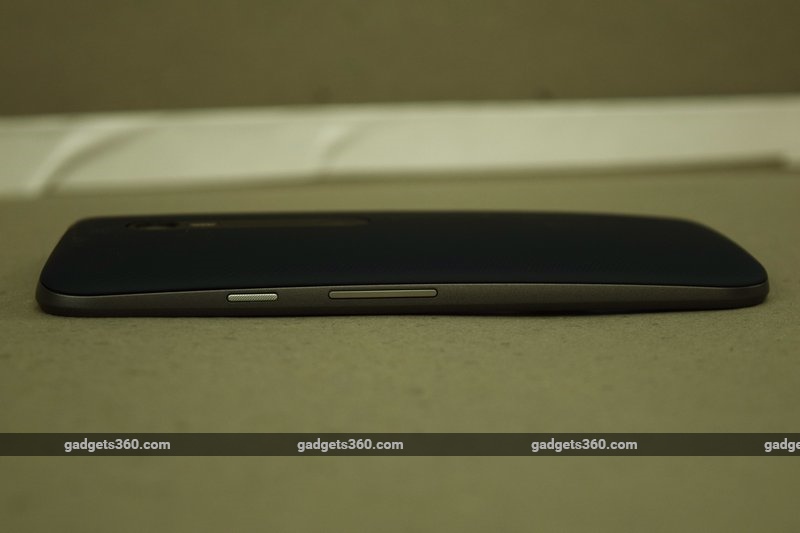 The curved back is typical of Motorola's current style, and makes it easy to use this phone with one hand. It's on the heavier side, though, at 155g. There's a decorative indentation right below the camera which you'll find yourself fidgeting with all the time.
The earpiece and mic grilles on the front face are quite pronounced. They look like a pair of stereo loudspeakers, but only lower grille actually is one. The power button is placed comfortably on the right, and has a slight texture to help you find it. The volume rocker is right below. There's a secondary mic next to the 3.5mm audio socket on top, and a Micro-USB port for charging and data transfer.
The Moto G Turbo Edition supports quick charging – what it calls TurboPower. Motorola says you can get up to six hours of use with a 15-minute charge, assuming the phone is dead or nearly so. The charger that comes in the box is unusually large and can deliver up to 12V output, as opposed to the standard 5V. Our only problem with this is that it has a fixed USB cable, and there isn't a separate cable in the box so you'll have to find one of your own to plug this phone in anywhere else. Interestingly, Motorola's website and promo materials show a charger with a detachable USB cable.
Specifications and software
Whereas the Moto G (Gen 3) is still available with either 1GB of RAM and 8GB of storage or 2GB of RAM and 16GB of storage, the Moto Turbo has only one configuration which matches the latter. The SoC is now a Qualcomm Snapdragon 615 with eight cores running at 1.5GHz – slightly lower than the stock 1.7GHz. Graphics are handled by the integrated Adreno 405 GPU. MicroSD cards of up to 32GB are supported for storage expansion.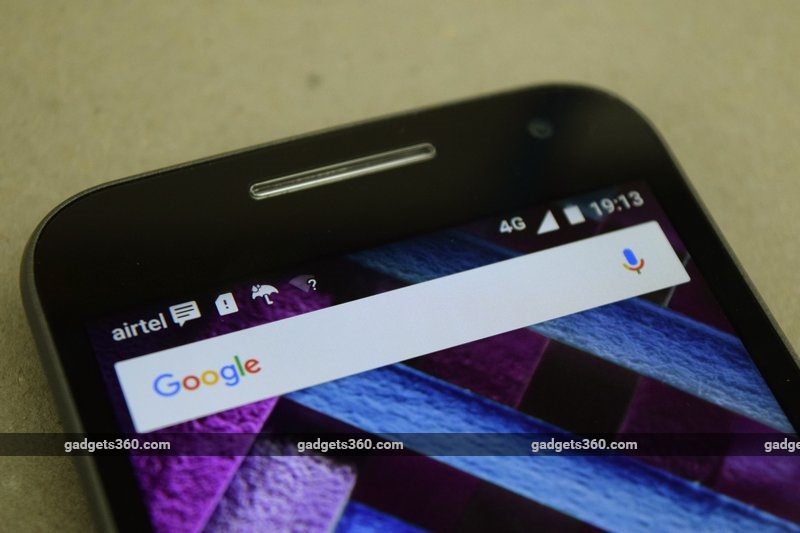 The screen is a 5-inch panel with resolution of 720×1280, which is at the lower end of the range for this price bracket today. However, it's protected by Corning Gorilla Glass 3. There's a 2470mAh battery. The rear camera has a 13-megapixel sensor with a dual-LED flash, and supports up to 1080p video capture. The one in front has a 5-megapixel sensor. LTE is supported on both SIMs, and you also get Wi-Fi b/g/n and Bluetooth 4.0.
One of Motorola's biggest draws has been the software experience and support that its phones guarantee. Just like its predecessors, the Moto G Turbo Edition comes with no major UI customisations of the stock Android experience. You get version 5.1.1 with an update to Android 6.0 Marshmallow widely expected in early 2016. There are of course a few tweaks – most notably the Moto Display feature which shows notifications when you pick the phone up or it detects motion. You can tap and swipe icons to see and respond to notifications you've missed.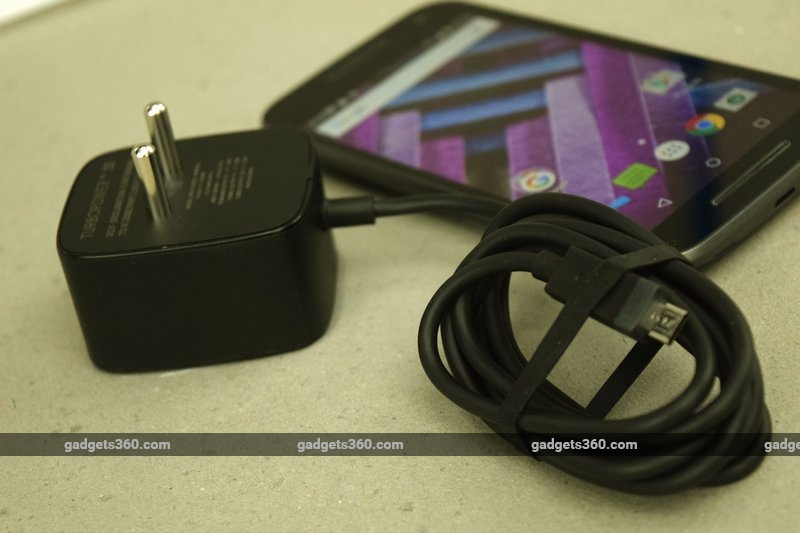 There are also a few shortcuts: you can flick your wrist twice with the phone in standby to launch directly into the camera app, or shake sideways twice to turn on the torch. These are potentially useful, but with no warning or guide that they exist, users might inadvertently trigger these and not know how to stop them in the future.
There's an app called Migrate, which, as its name suggests, lets you import or export data from or to another phone. Contacts, messages, photos and videos will make it over depending on the make and model of the other phone in question. There's also an app simply called Moto which lets you control behaviour such as muting notifications at specific times, or within certain areas.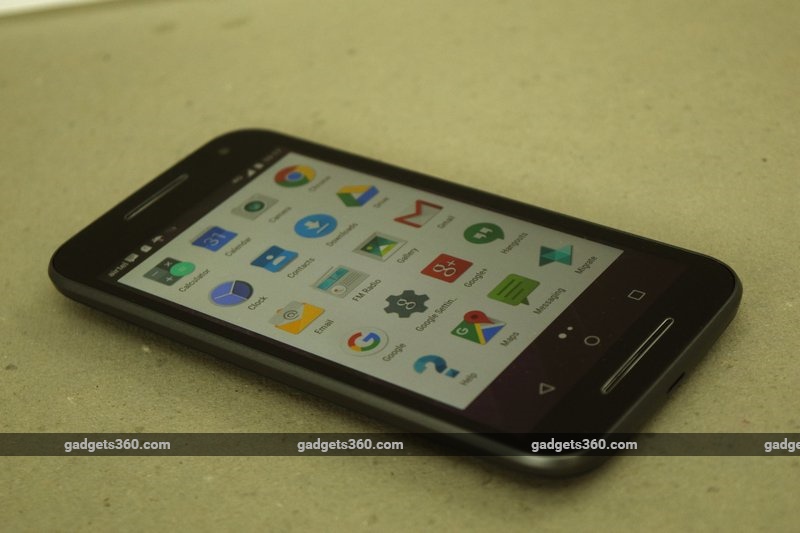 We didn't particularly care for the custom camera app which dispenses with a dedicated shutter button by default and instead makes you tap the screen. This can be changed if you dig through the options, and we did so because focus control was lost. There's one icon for the video mode and another to switch between the front and rear cameras, but other than that all modes and controls are in a ring menu which only appears when you swipe in from the left and has no labels or hints as to what each icon does.
Photo size is set to 9.7 megapixels with a 16:9 crop by default, which was annoying. Video starts recording as soon as you hit the video camera icon, which is a good thing. Video quality can be switched between 1080p and slow motion 720p.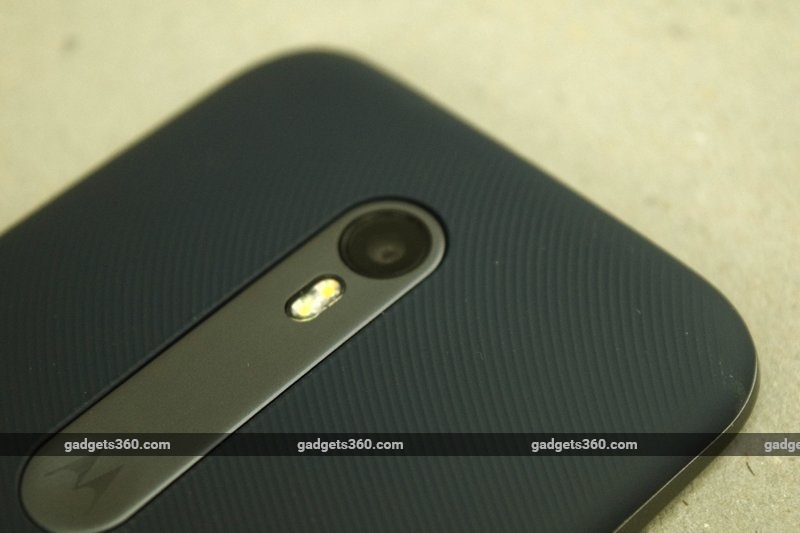 Performance
Motorola won't win any spec wars with a 720p screen at this price point, but it's good enough for most people. Viewing angles are good, but on the whole it's just a little dull compared to the competition. Sound, on the other hand, is loud and mostly clear. Games and video clips were a pleasure on this phone. We were also happy to note that it only got very slightly warm to the touch when stressed with games and movies.
Performance was generally smooth with no noticeable lags. We scored 35,086 points in Antutu 6.0 and 15,090 overall in Quadrant. Graphics scores were especially strong even accounting for the low-impact screen, with 24fps in GFXBench and 5,780 in 3DMark Ice Storm Extreme.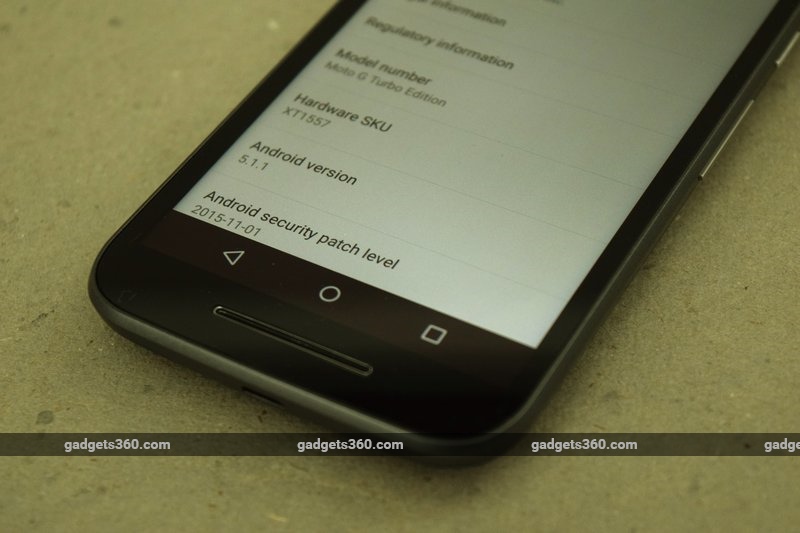 Photos taken outdoors in the daytime tended to come out with a very warm colour cast. We weren't too happy with the overall reproduction, even though sharpness was generally good. We did see some samples with focus and composition issues, which was why we eventually disabled the one-tap UI for good. Low-light shots came out well, for a phone in this price range. With enough ambient light, noise was manageable and objects stood out well.
Our video loop battery life test surprised us with an underwhelming score of 7 hours, 36 minutes which is considerably less time than the Moto G (Gen 3) lasted under the same conditions. It could be down to the hardware changes. However, with everyday use including a fair amount of 4G traffic, voice calls and time spent gaming, we had no complaints. The battery lasted through a day with a bit to spare. Quick Charging is something you'll really miss if you go back to a phone without it, but it's a pain to have to carry this phone's own charger around instead of using any commonly available Micro-USB charger.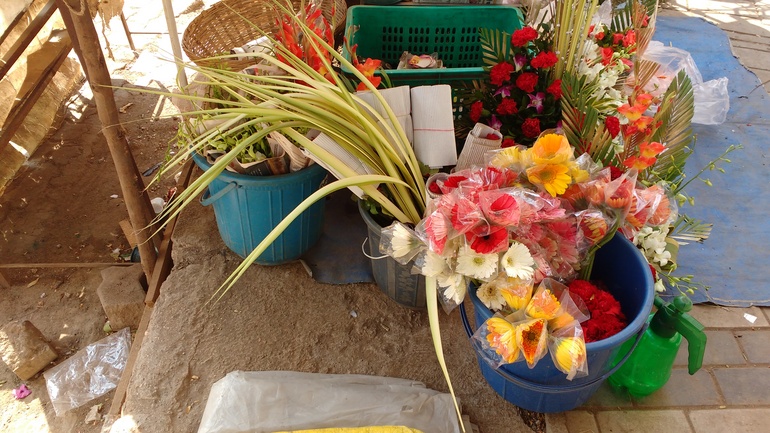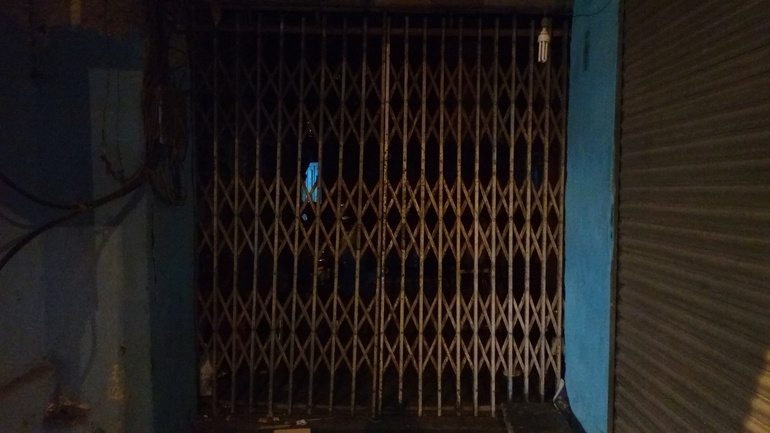 (Click to see full size)Verdict
Quite a few low-cost models have launched in India in the five months since the Moto G (Gen 3) was launched, including several with full-HD screens, 3GB of RAM, fingerprint sensors, and/ or other assorted features and specifications. Even Motorola's own parent company, Lenovo, sells the Vibe S1(Review | Pictures) with a far superior feature set at just Rs. 1,500 more. If Lenovo is indeed planning toaxe its Vibe line to make room for Motorola, that will make for a very interesting set of tradeoffs.
We loved the Moto G (Gen 3) for the experience it provided, fully taking into consideration the fact that its raw specs were below par on paper. The new Moto G Turbo Edition is by far an improvement, but the bumped up hardware is not enough to catapult Motorola to the top of the heap – it's only enough to stay on somewhat the same level amidst the newer competition.
Weatherproofing and the stock Android experience remain strong reasons to choose Motorola, and quick charging is exactly the same kind of feature that adds value to ownership without necessarily reflecting in test scores. In cases like this, being unexciting isn't such a bad thing. The Moto G Turbo Edition is a safe and sensible choice, and you won't have any regrets unless you get a thrill out of showing off the latest and greatest hardware.
Missed the news? Here's a list of all phones launched at MWC 2016 on one handy page – or catch our full Mobile World Congress coverage.

Motorola Moto G Turbo Edition
ALSO SEE

Moto G (3rd Generation)(White, 8 GB)

₹ 9,999

Moto G Turbo Edition(Black, 16 GB)

₹ 12,499

Moto G Turbo Edition(White, 16 GB)

₹ 12,499