LG Electronics India is going to celebrate this Republic Day with the launch of its #KarSalaam initiative, which is dedicated to the brave soldiers of the country. Through this initiative, LG aims to salute the soldiers' spirit of selfless contribution and service towards the country. The brand plans to reach out to the citizens through radio, on-ground and digital communication to capture the wishes of the citizens of India for our soldiers. Taking this campaign forward, LG will be contributing a certain amount to every LG product purchased till 26th January towards the 'India National Defence Fund', which is dedicated to the welfare of soldiers.
Brand Equity caught up with Amit Gujral, head – corporate marketing, LG Electronics India, who recently joined the company, to have a chat about the idea behind #KarSalaam,
and LG's plan for the year ahead. Take a look…
"#KarSalaam is not a marketing campaign"
This is Gujral's first big initiative for the company, and there has been a lot of thought and vision attached to it. He says, "This campaign has been launched to capture the patriotic fervour of the season to establish itself as a brand that cares for Indians and their sentiments. We also took this initiative to bring together the citizens of India to express their gratitude to our soldiers. The selfless devotion our armed forces calls for adulation and what could be a better occasion than this Republic Day."
The company also plans to invite people through social media platforms and encourage them to #KarSalaam (express their gratitude). All Indians are invited to post their wishes for soldiers on its dedicated website. LG also seeks participation from the families of the soldiers to send their heartwarming messages to their near and dear ones who brave all odds to protect the country.
While talking Gujral about the spends behind the #KarSalaam initiative, he said, "Honestly, it cannot be seen as a marketing campaign. #KarSalaam is a very noble, social and patriotic cause, which cannot be attributed as just a promotion campaign. We invite all citizens to pour their heart out and leave no barriers to reach out to soldiers."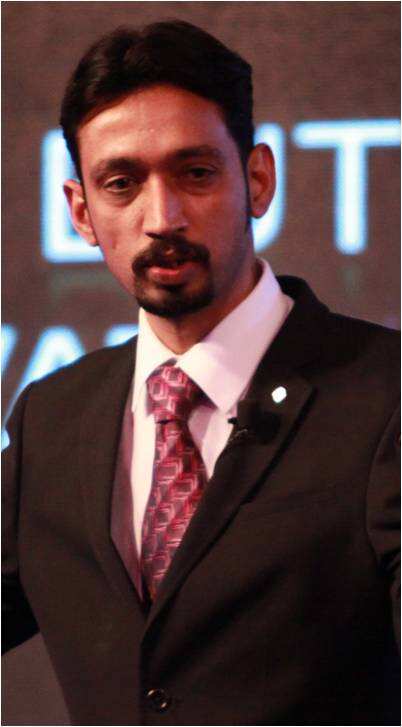 'Life's Good' for LG and Gujral?
Consumer Electronics industry in India stands as a conducive market and 2016 has equally clocked growth for LG, informs Gujral. "We have seen a number of new entrants in the industry due to the growth opportunities the Indian market holds. The brand is driven by the philosophy "Life's Good" and throughout the years we have ensured that we live up to it," he adds.
For 2017, LG has already created a buzz with the announcement of a host of new products including signature TVs during CES. LG will soon bring those products to the Indian market this year.
When asked about the targets for 2017, Gujral optimistically mentions, "As a marketer, certainly revenue targets are essential to anything and everything we shall plan and do. Not just enhancing brand track indices but increasing revenue generation up by two digits percentage is set as a target for 2017."
["source-smallbiztrends"]