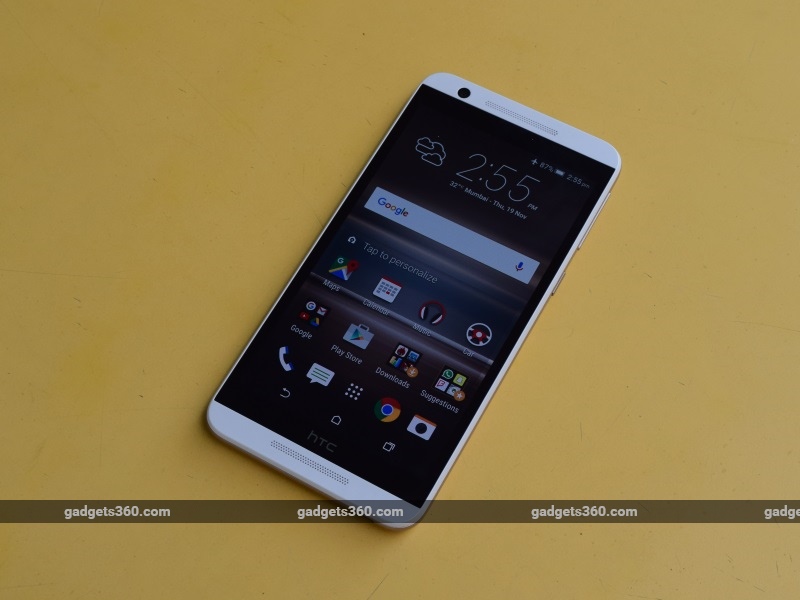 HTC was a major player in the Android smartphone market not too long ago, but has been on a steady decline. It's evident when you see that HTC's share in the India smartphone market is just 1.4 percent, down from 10 percent in Q3 2011. Last year's HTC One (M8) (Review | Pictures) got some praise from us, but this year's flagship HTC One M9+ (Review) left us wanting more. HTC hasn't produced a clear winner in a very long time.
The Taiwanese manufacturer hasn't quite given up just yet, and one of its latest launches in India is theHTC One E9s Dual SIM. The device is a part of the top-end One range of products, but is more affordable than its flagship namesakes. With its plastic body and typically mid-range spec-sheet, the One E9s Dual SIM, on paper, seems like an overpriced mid-range smartphone. We find out if there's more to it in our review.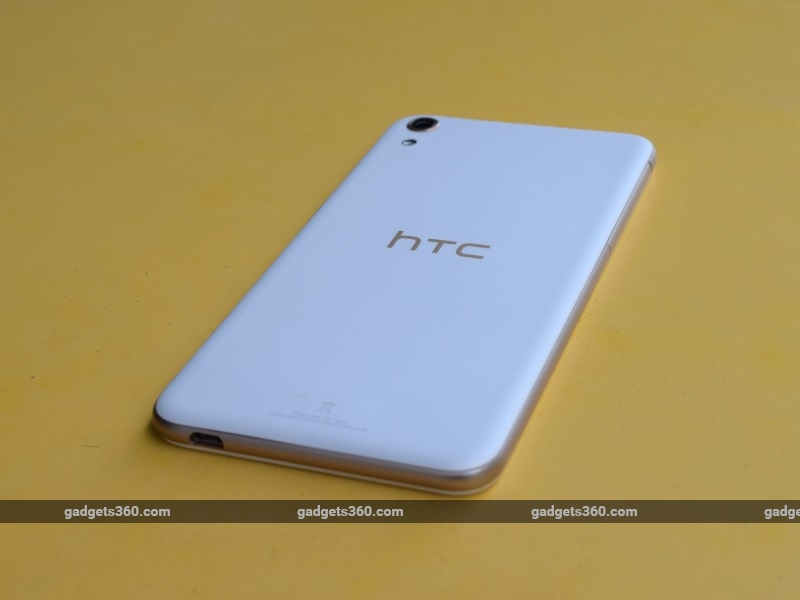 Look and feel
Although the One E9s Dual SIM is to be considered among the top tier of HTC smartphones, its plastic body makes it feel more like some of the newer products in the second-rung Desire range, such as the slightly more affordable but much older HTC Desire 826. It also exhibits HTC's typical aesthetic, which isn't a bad thing at all since HTC is one of the few manufacturers to consistently excel at smartphone design, in our opinion.
With a 5.5-inch screen, the One E9s Dual SIM is firmly in phablet territory. The front of the device is only 66.3 percent screen, with considerably thick borders and space on both the top and bottom for the stereo BoomSound speakers. For a phone that is already large, this bulks it up further. Fortunately, it isn't as thick as most phablets, and its curved edges and dull plastic finish help with grip and ergonomics.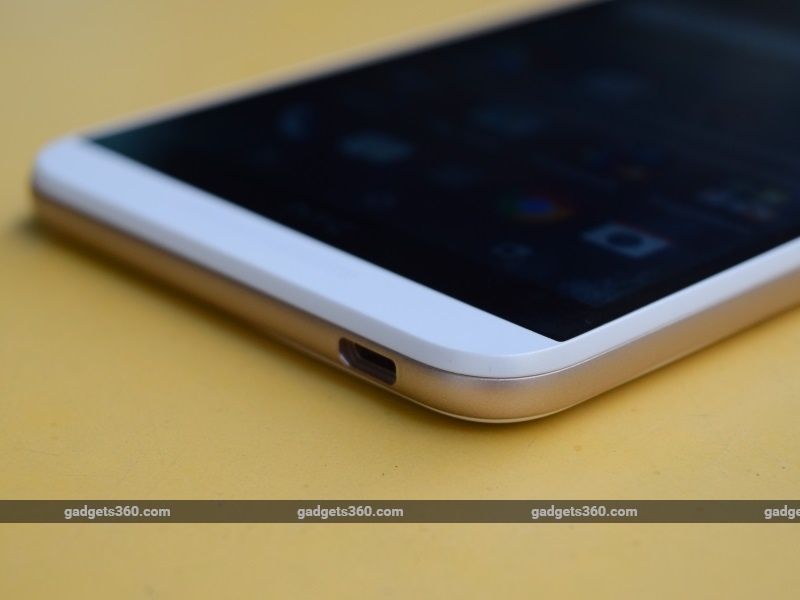 The top of the One E9s Dual SIM has the 3.5mm socket, the USB port is on the bottom, the power and volume buttons are on the right, and the SIM and microSD slots are under a flap on the left. The back of the phone is stark and minimalist, with just an HTC logo in the centre and the camera and flash in the top left corner. Although the device does not have a unibody, the back panel cannot be opened, which means the battery is not removable.
The screen of the device is a 5.5-inch 720p capacitive touch display. Although official sources don't specify the screen type, some listings on e-commerce portals state that it is an Amoled display. On the face of it, the screen has some of the typical characteristics of Amoled displays, including deep blacks, good contrast, lower possible brightness and issues with daylight readability. However, the resolution is far too low for a smartphone that costs over Rs. 20,000 today, and the lack of detail is particularly visible because of the size of the screen. Considering that the OnePlus X (Review | Pictures) packs in a far better full-HD Amoled screen at a lower price, the HTC One E9s Dual SIM comes off as overpriced for the quality it offers.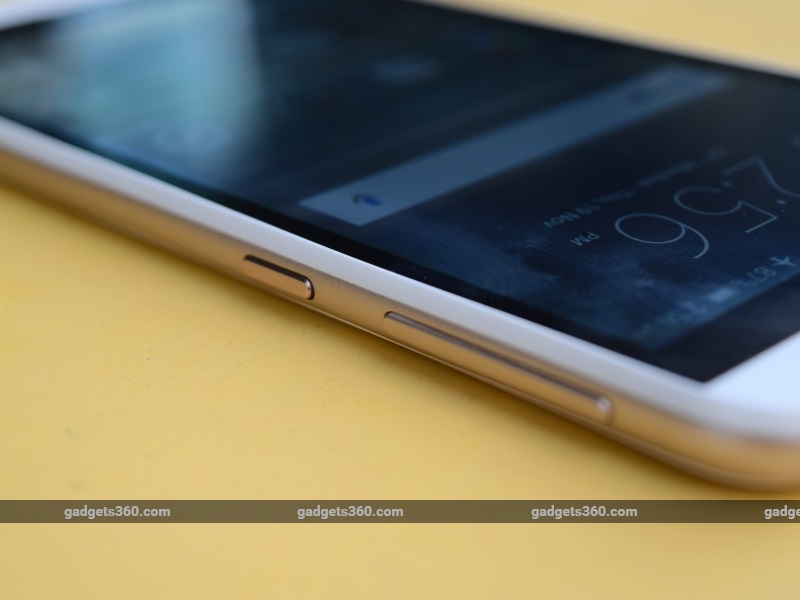 Specifications and software
This year, HTC has opted for MediaTek SoCs for some of its key devices, including the Helio X10 which found its way onto the M9+ and E9+. The E9s Dual SIM, however, reminds us of its mid-range specifications with its MT6752M SoC. Designed to compete directly with Qualcomm, the MT6752M gets the better of the Snapdragon 615 SoC in most benchmarks. However, opinions are firmly divided on whether the MT6752M can truly compete against the Snapdragon 615.
Apart from this, the HTC One E9s Dual SIM also has 16GB of internal storage (expandable by up to 128GB), 2GB of RAM, an integrated Mali-T760MP2 GPU, dual-SIM connectivity with 4G on both SIMs, and a 2600mAh battery. Fortunately, the slots for microSD and the second SIM are separate, so you aren't forced to choose between them, unlike some other recent smartphones.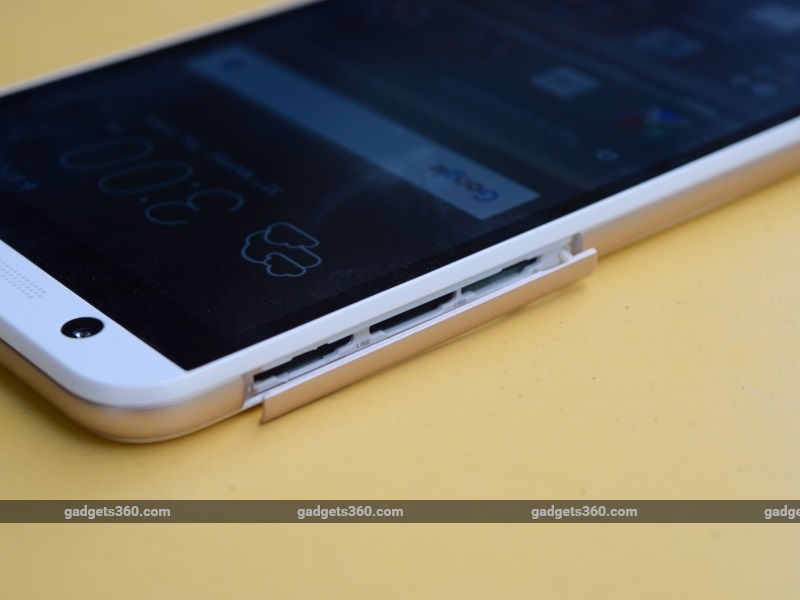 The E9s Dual SIM runs Android Lollipop 5.0, with HTC's Sense 7 user interface on top. Although Sense 7 is not very different from Sense 6 visually, there are some useful changes under the hood. This includes the untying of key apps (Gallery, Camera, Sense Home and HTC Backup, for example) from the UI so that they can be updated individually through the Play Store, rather than needing an overall update of the UI.
Also worth mentioning is the ability to customise navigation controls and add a fourth icon alongside the three default Android keys, more colour personalisation options, and the excellent Sense Home widget, which learns what apps you often use based on location and time and gives you easy access to them. HTC's software has been among the best manufacturer UIs around, and remains efficient and functional in its design. UI performance is quick and problem-free.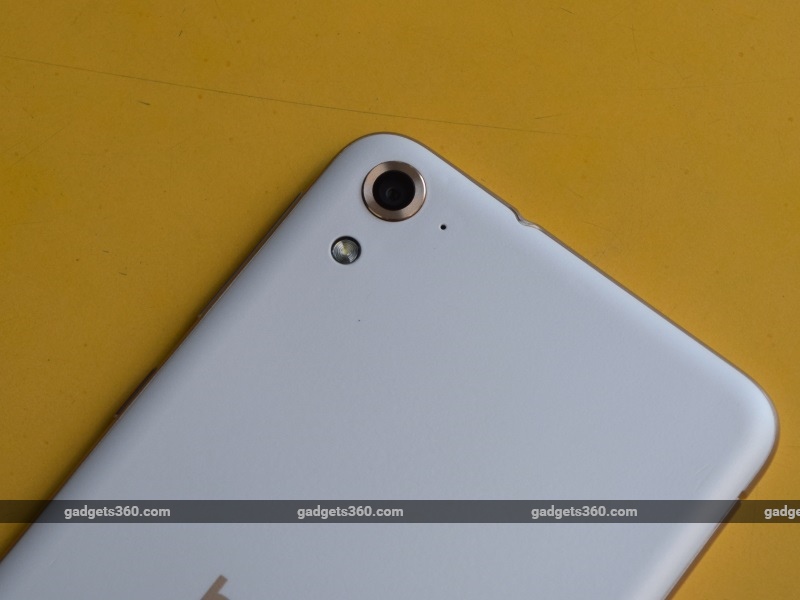 Camera
The HTC One E9s Dual SIM has a 13-megapixel primary camera with single-tone flash, along with the 4-megapixel UltraPixel camera on the front with no flash. The UltraPixel sensor was HTC's supposedly innovative take on smartphone cameras, but has since been demoted to front-camera status for some of HTC's new devices. Both cameras are capable of recording full-HD video.
The default HTC Camera app is excellent as always, with plenty of controls, modes and options. The flash toggle and manual controls are easy to access, and there is a button to quickly shoot video as well. Switching camera modes can be done via swipes or through the menu, while camera and video modes are also accessible easily. The settings menu has a long list of options, including crop ratio, resolution, volume button shortcuts, self-timer, and image adjustments, among others. The app strikes the perfect balance between ease of use and detailed controls and settings.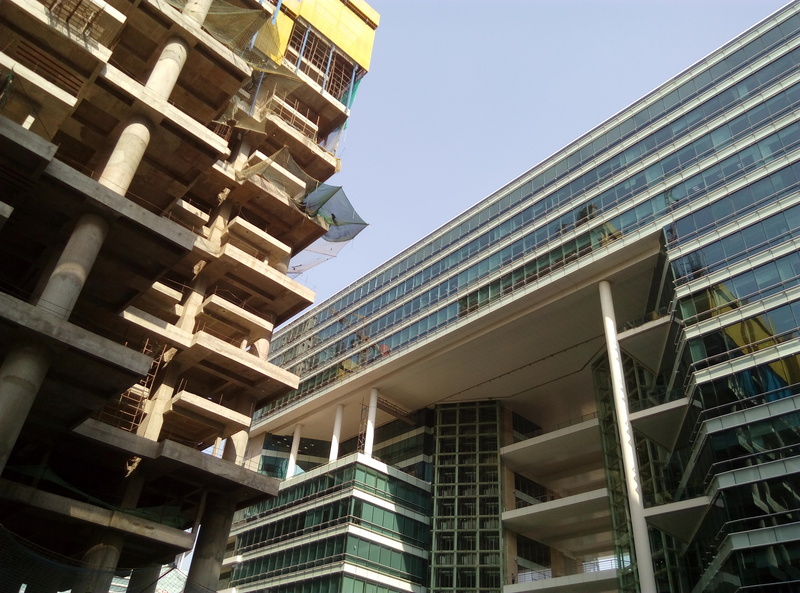 (Click to see full size)The camera itself is decent for a phone at this price, thanks to its backside illuminated sensor. In normal light, images came out fairly detailed and lighting conditions are reproduced accurately. Colours were also vibrant and accurate. As expected, low-light shots were considerably better than we're used to as well, brightening up typically dark scenes fairly well. Video benefits from the sensor greatly, and is incredibly clean in terms of motion and detail. The UltraPixel camera up front is also very capable in low light, thanks to the larger pixel size. This helps with any selfies you might want to take in dimly lit places, as well as outdoors.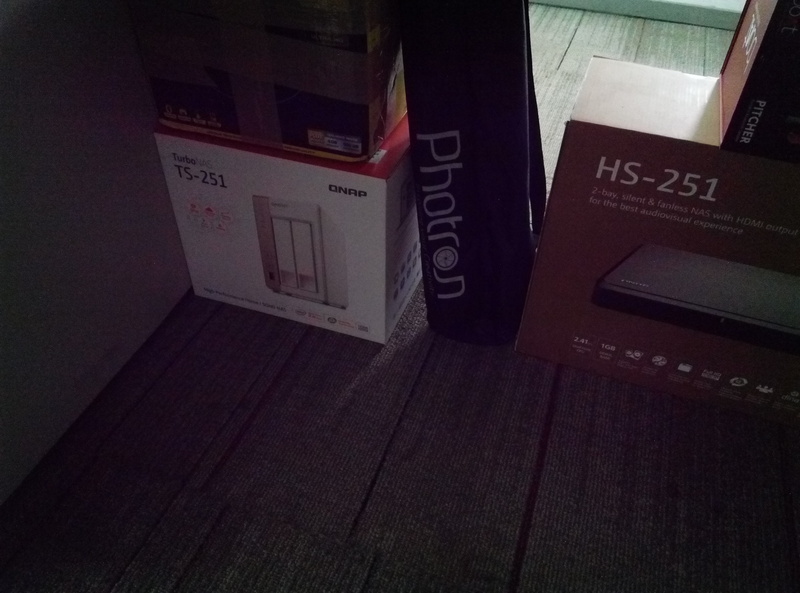 (Click to see full size)Performance
Thanks to decent hardware and excellent software, the HTC One E9s Dual SIM is a decent mid-range performer. Whether it's simply swiping about on the interface or playing intensive games such as Dead Trigger 2 and Angry Birds 2, the phone doesn't disappoint. The phone does heat up very slightly when it's put through intensive tasks, but it's much less than what we're used to seeing on some other smartphones.
We ran our usual suite of benchmark tests on the HTC One E9s Dual SIM, and results were decent for a phone in this price range. The phone got an impressive 23fps in GFXBench, and also maxed out the 3DMark Ice Storm test that we usually use to test smartphones with 720p screens, returning a score of 5,960 in Ice Storm Extreme. AnTuTu and Quadrant returned scores of 42,114 and 19,075 respectively, both which are a little higher than what we're used to seeing on mid-range smartphones.
In our battery test, the HTC One E9s Dual SIM ran for 11 hours, 21 minutes, which is decent for a phone with such a large screen. Part of it is thanks to the low-resolution Amoled display, which is easy on the battery. In day-to-day use, the phone easily lasted us the whole day on a full charge. Other typical functions such as call and signal quality, as well as audio through the speakers or headphones, were decent.
Verdict
The HTC One E9s Dual SIM is a good smartphone, no doubt. It has everything you need from a mid-range device, including good design, decent specifications, good cameras and enough bite in the performance to keep mid-range users happy. However, HTC needs to do a bit more than that to get buyers' attention in this competitive market, and One E9s Dual SIM unfortunately doesn't have anything out-of-the-box to offer.
While the Amoled screen is decent, it's low resolution is evident, and this is severely disappointing for a device at this price level. It also costs far too much when compared to devices such as the Honor 7(Review | Pictures), which offers much more bang for your buck. The HTC One E9s Dual SIM will lose out against such competitors because it is a straightforward and unexciting device. However, if you're only looking for reliability and functionality, it's definitely worth considering.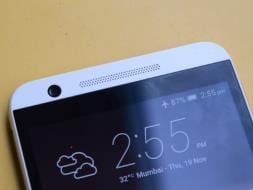 HTC One E9s in pictures
Download the Gadgets 360 app for Android and iOS to stay up to date with the latest tech news, product reviews, and exclusive deals on the popular mobiles.

HTC One E9s Dual SIM
ALSO SEE

HTC One E9+(Classic Rose Gold, 32 GB)

₹ 31,200