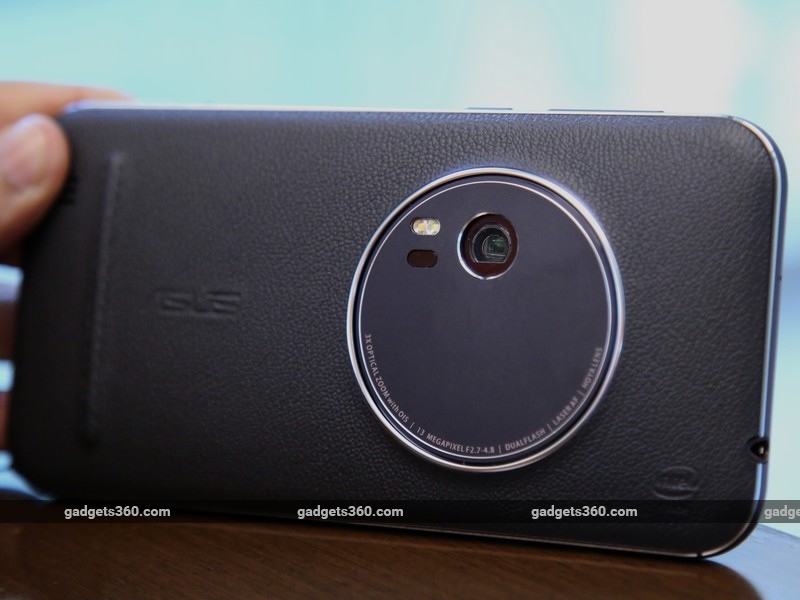 Innovation tends to reach a saturation point after a while, which bogs down pretty much ever facet of technology. What do you do when those eureka moments start drying up and you find yourself looking for something new to wow your audience with? Putting a fresh spin on old technology seems like one way to go about it. Smartphone cameras with optical zoom have been around ever since Nokia launched the N90, way back when. This didn't exactly catch on since no one likes carrying a bulky camera in their pockets, which is what these phones essentially were.
Samsung has toyed with this idea a bit, with its last attempt being the Galaxy K Zoom over two years ago. The 10X optical zoom was the highlight of this phone but it was still more of a digital camera than a smartphone.
Asus has never known to shy away from experimenting with hybrid devices and its latest incarnation is the ZenFone Zoom. This is its attempt at a smartphone with optical zoom and thankfully, it hasn't compromised (too much) on it being a smartphone. Can the ZenFone Zoom breathe new life into this non-starter of a segment? Let's find out.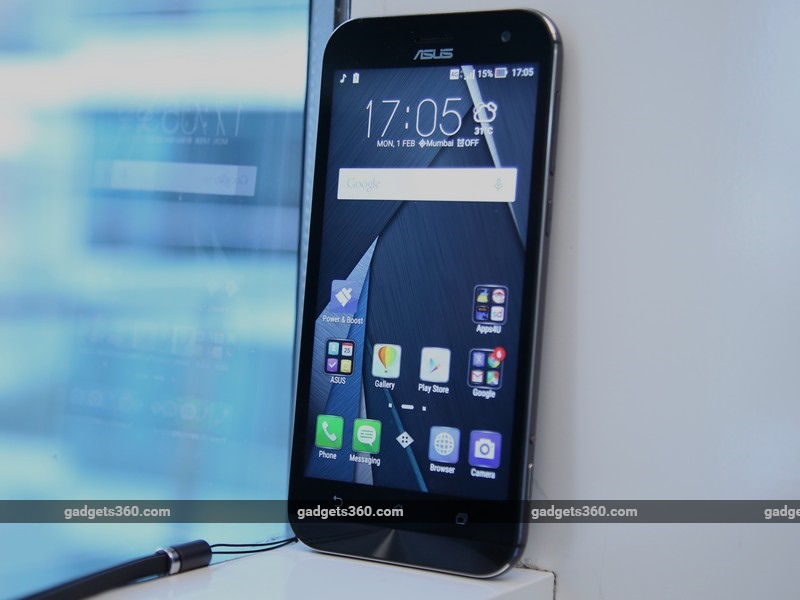 Look and feel
The ZenFone Zoom is priced at a premium and it's certainly dressed for the part. The unibody aluminium frame looks good and also gives the phone a good grip. The rounded sides make it very comfortable to hold too. There are chamfered edges and chrome accents thoughtfully distributed around the edges and the camera section on the back, all lending to the phone's good looks.
The 5.5-inch full-HD IPS display is surrounded by very thick bezels, which dampens its cool quotient a bit. The capacitive navigation buttons are not backlit but thankfully, the notification LED was not left out.
There's a standard Micro-USB 2.0 port at the bottom along with a lanyard loop to its left. On the right side, we have the two-step camera shutter button and a dedicated button for video recording. Pressing either one for a few seconds will fire up the camera app. The volume and power buttons are placed further up and have good tactile feedback.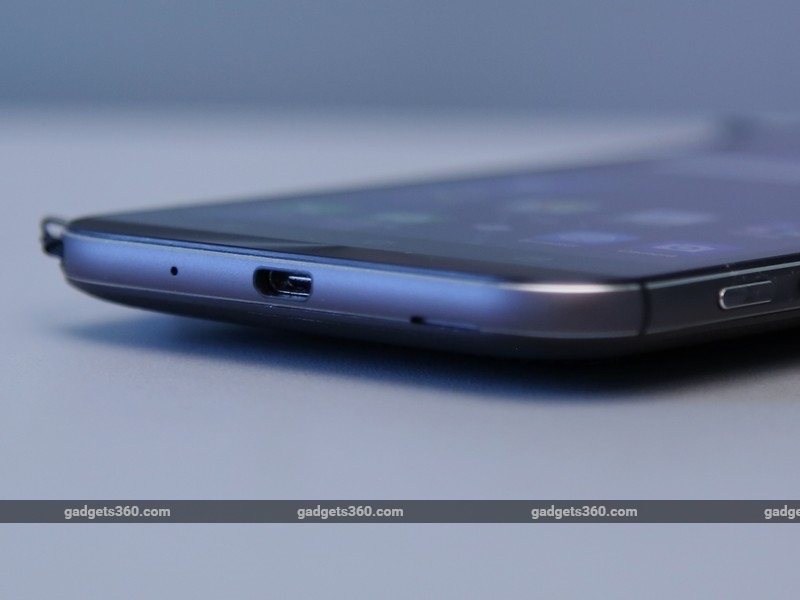 The back cover is removable and gets a real leather treatment, although it's easy to mistake it for faux leather. There's a massive disc in the middle where the camera assembly is – this is where Asus has managed to fit in the zoom lens in a sideways fashion, as we'd explained in our earlier report. This means there's no protruding lens like Samsung's offerings and it makes the ZenFone Zoom a bit less conspicuous when you're trying to capture some candid moments.
Asus has provided for a single Micro-SIM and expandable storage via a microSD card. The battery is non-removable. The ZenFone Zoom comes in a fairly compact box with a lanyard, data cable, charger, and in-ear headset. The quality of components is very good, just as you'd expect at this price level.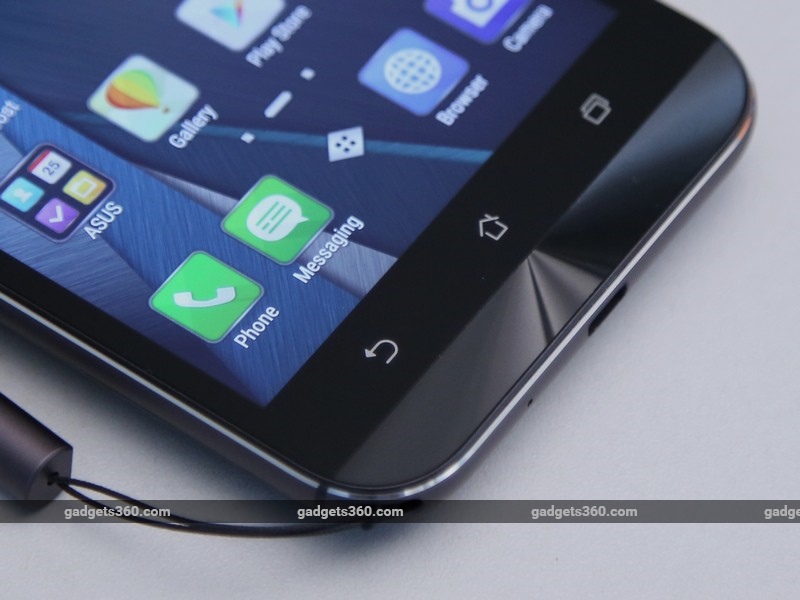 Overall, the phone stands out from the crowd due to its camera-esque back side. But other than that, it could pass of as just another ZenFone. The build quality and finish of the phone are very good and we have to hand it to Asus for managing to squeeze an optical zoom lens into a body that's just 11.9mm at its thickest point.
Specifications and software
Asus is probably the only major smartphone maker that's so consistent with using Intel SoCs. The ZenFone Zoom is powered by a quad-core Intel Atom Z3590 and comes with 4GB of LPDDR3 RAM and 128GB of onboard storage. We appreciate the generous amount of storage, and just in case it isn't enough, you can expand it by another 128GB with a microSD card. Other specs include Wi-Fi b/g/n/ac, Bluetooth 4.0, NFC, USB OTG, FM radio, GPS and GLONASS.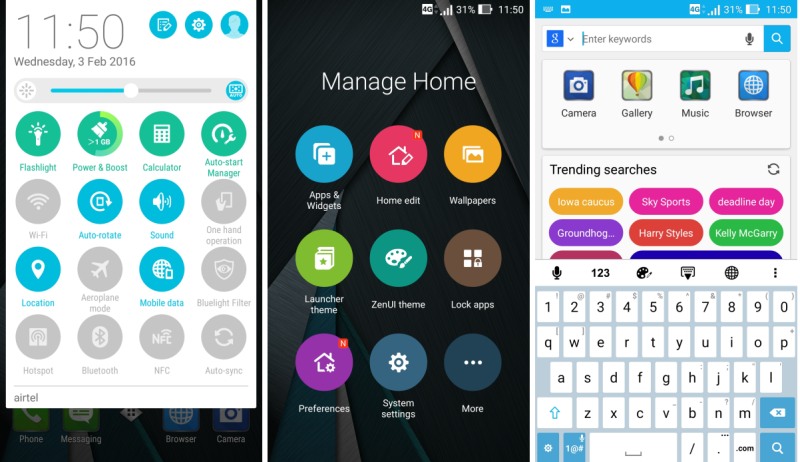 The phone ships with a pretty dated version of Android Lollipop, considering now that Marshmallow is out in the wild. There's ZenUI 2.0 running on top of Android 5.0 and like we've seen in past offerings from Asus, you get a tonne of tweaks and Asus apps pre-installed.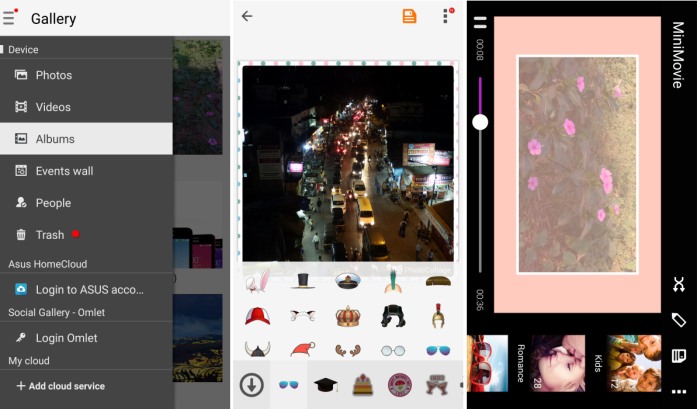 Productivity apps include Splendid, for adjusting the colour temperature and toggling the blue light filter; AudioWizard, which lets you fine tune sound profiles for movie, music, gaming, or voice calls; Auto-start manager, which gives you control over which apps run on boot; Mobile Manager, to get rid of junk files and free up system resources; Power Saver for setting your power profile depending on your usage type; and Do it Later, a task manager that can sync with Google Tasks. There are some pre-installed third party apps as well, which can be uninstalled if not needed.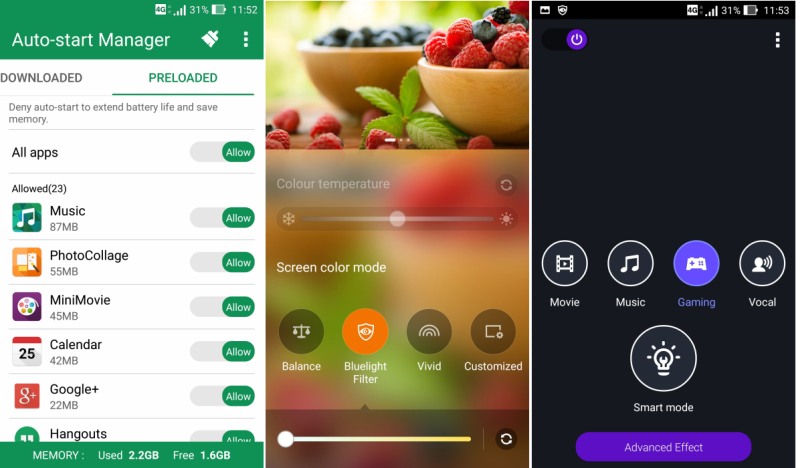 The default Android apps are also overhauled, like  the Gallery app can show you photos and videos from cloud services as well. PhotoCollage and MiniMovie are Asus apps integrated into the gallery which let you customise and package your photos and videos for sharing. You can also customise the interface with themes, animations and icon packs.
As functional as the interface is, ZenUI is starting to show its age as it now feels a bit cluttered. It still functions very smoothly but with after using lighter skins from other manufacturers, ZenUI can be overwhelming, especially for a beginner.
Performance
In terms of performance, the ZenFone Zoom is like any other high-end Android phone. Apps run without a hitch and so do demanding games such as Asphalt 8. The phone tends to run a bit warm when gaming, and this also makes a dent in the battery life. 4G works well on Band 40, as we didn't face any issue during our time using it. We did get a software update which added a new feature called Quick Find, which can be accessed by swiping downwards from the home screen. It isn't a universal search tool since you can't access files from your phone, but more of a quick way to search the Web and launch frequently used apps.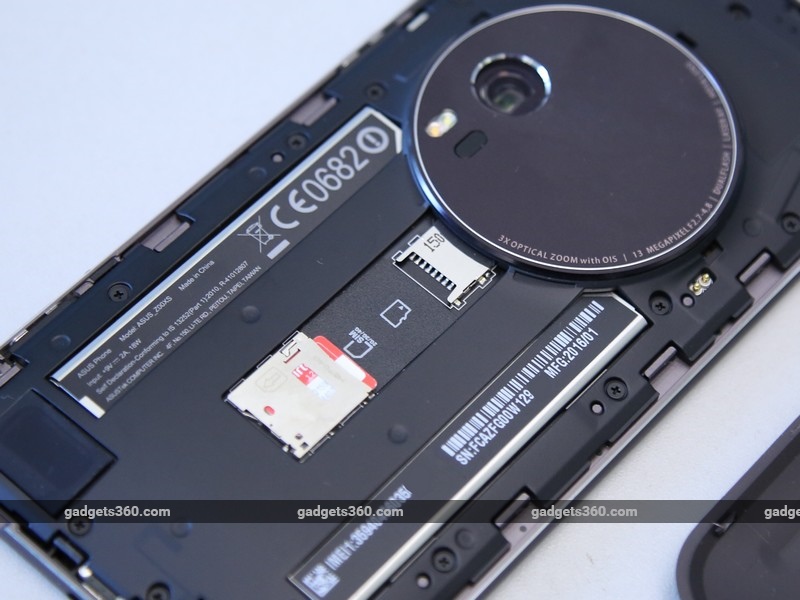 The Zoom fares decently in benchmarks too, although it's still far behind other phones with today's top-tier hardware. We got scores of 63,352 in AnTuTu and 21,170 in 3DMark Ice Storm Unlimited. Despite the heavy skin and pre-loaded apps, you still have about 2.2GB free RAM on average.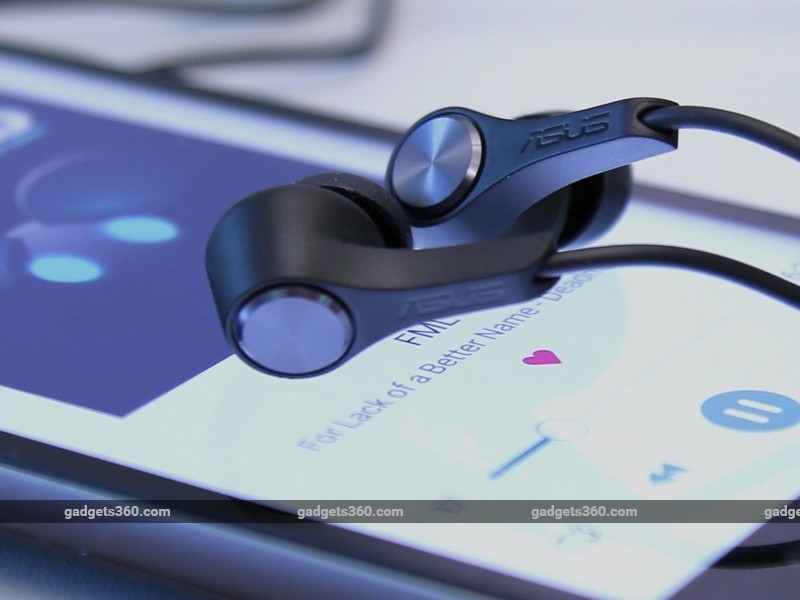 Even though the phone can't record videos in 4K, it can play them with ease. The default video player is pretty barebones but the music player is slightly more functional. You can sort songs by folders, change the theme of the player, and tweak the audio with Asus's AudioWizard enhancement. The bundled headset is of good quality and provides decent ambient noise isolation.
Camera
We now come to the highlight of the phone, and that's the camera. At its heart is a 13-megapixel sensor with a 10-element lens made by Hoya. The lens arrangement is done in such a way that you get 3X optical zoom without the need for the lens to extend outwards. Add to this laser autofocus and Optical Image Stabilisation and you have a solid recipe for some good pictures.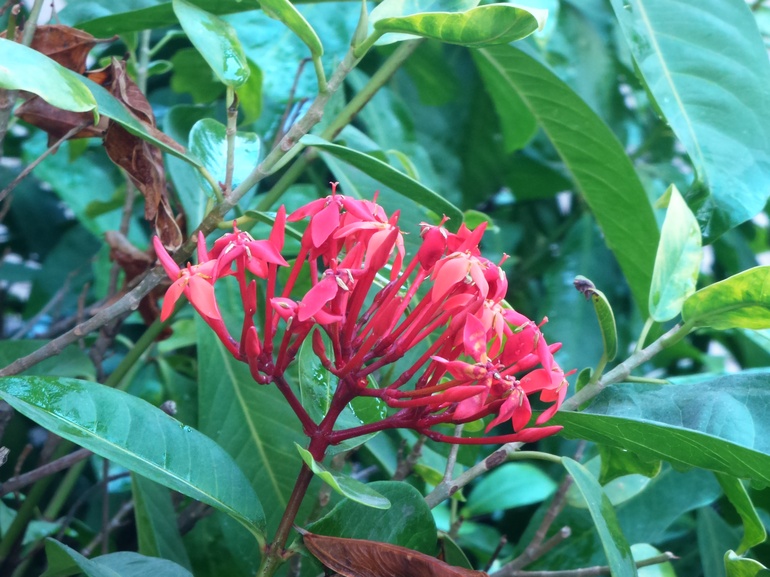 At 3X optical zoom (tap for full size image)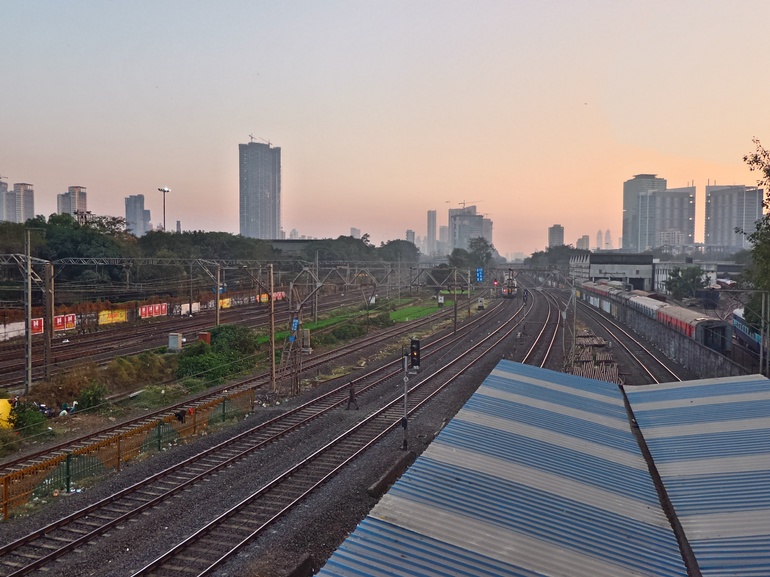 HDR mode (Tap for full size image)Landscapes and macros look detailed on the phone's screen in daylight. Colours are punchy, although they tend to get a bit oversaturated with the optimisation set to Auto. Even at 3X zoom, the lens stays steady for blur-free shots. At maximum optical zoom level, objects in focus lose a bit of sharpness but this is only noticeable when you zoom in all the way.
Indoor shots under artificial lighting are good too with little to no noise. Low-light shots aren't the best as the level of detail dips. The focusing speed is still pretty quick although there's a delay when zooming in as the picture in the viewfinder takes a second to catch up to the zoom level. The front 5-megapixel camera is decent for selfies under good lighting.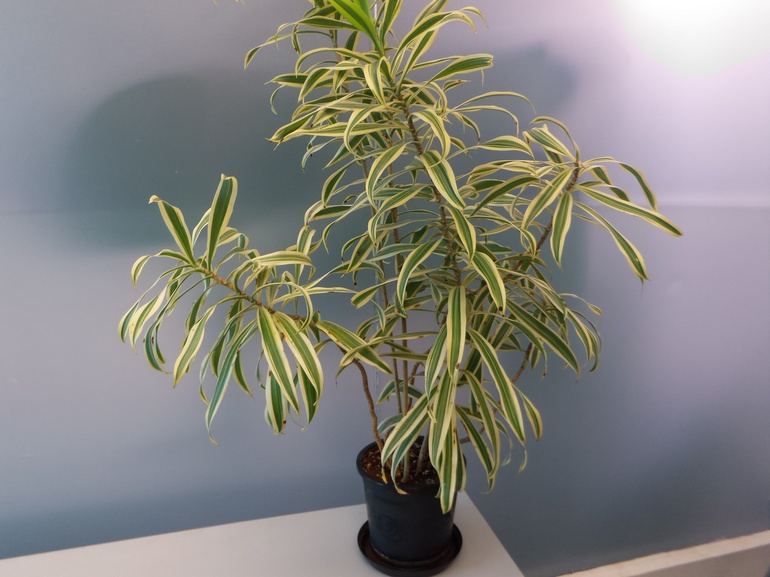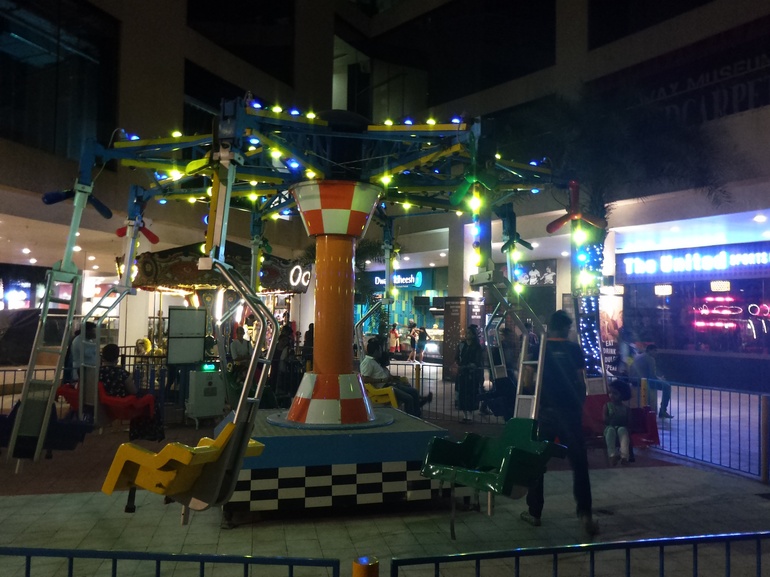 (Tap for full-sized images)Asus's camera app is well designed, with a tonne of shooting modes and a quick toggle switch for manual mode placed just above the software shutter button. The physical buttons work just as well too. Video recording maxes out at 1080p and the quality is pretty good with a steady framerate. There's an option for slow-motion video as well. Sadly, 4K video recording is not available. The dual-LED flash is also decently powerful but only for short distances. A xenon flash would have complemented the phone nicely.
Optical zoom is indispensable at times, but after a point, you wish you had more room to play with as 3X starts to feel a bit restrictive. Anything more would have compromised the size of the phone and perhaps this is the technological limit for optical zoom without a protruding lens.
Battery life
The 3000mAh battery lasted for 6 hours and 58 minutes in our video loop test, which is below average. Upon regular use with mixed usage of 4G and lots of shooting, we found that the ZenFone Zoom lasted us about 18-20 hours before needing a recharge. Thankfully, the phone supports fast charging and will get you up to 40 percent capacity in half an hour.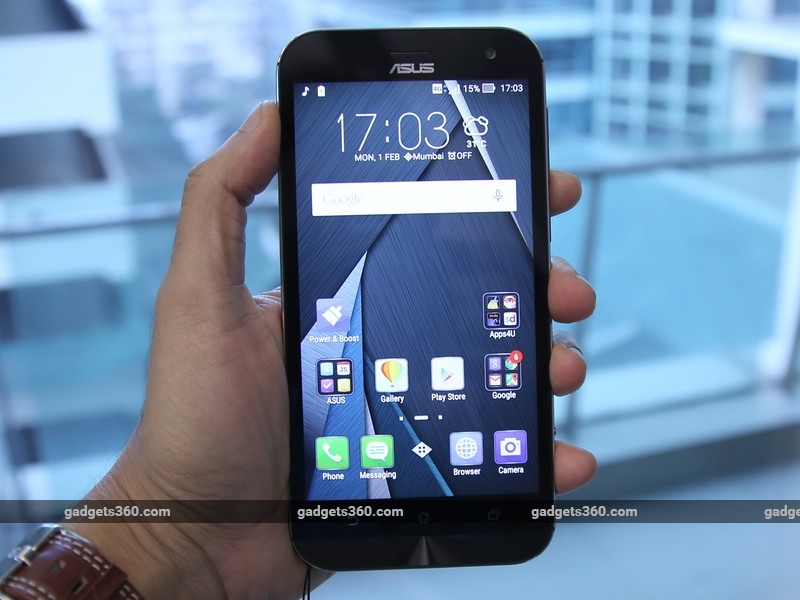 Verdict
The Asus ZenFone Zoom comes at a premium for the sole reason that it's the only smartphone in the market at the moment with optical zoom. At Rs. 37,999, it competes with Samsung's Galaxy S6 range and the new Nexus 6P, both of which have excellent cameras. In terms of innovation, the ZenFone Zoom clearly has an edge over the others, but if you look purely at image quality, it doesn't quite surpass them. The relatively low-resolution display, the older version of Android, weak battery life, and lack of 4K recording are also factors that work against the ZenFone Zoom.
The phone might be a weak contender at its high launch price but it won't seem so bad when it drops to more reasonable levels. Asus has done a commendable job with the design and build of this phone. Optical zoom on smartphones requires many compromises and that's one of the reasons that it never really caught on.
It's a very innovative idea, no doubt, but we feel that having a larger sensor capable of producing better image quality is a better substitute, as you can simply crop and enlarge the image with little loss in quality. The ZenFone Zoom is not Asus's current flagship; it seems to be more of a one-off attempt to inject something fresh into the company's lineup before the next generation arrives.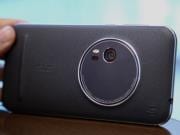 Asus ZenFone Zoom in pictures
Missed the news? Here's a list of all phones launched at MWC 2016 on one handy page – or catch our full Mobile World Congress coverage.

Asus ZenFone Zoom
ALSO SEE

Asus Zenfone 6 (16GB, Pure White) : Zenfone 6

₹ 15,295

Asus Zenfone 6 A600CG/A601CG 16GB White

₹ 15,295

Asus Zenfone 6(Pure White, 16 GB)

₹ 15,999