LeEco (the company formerly known as LeTV) is the latest to join the long, long list of Chinese smartphone manufacturers trying their luck in India. The company doesn't have any of the advantages of being an early mover, and no matter how shockingly low it can push prices, it won't be the first to be doing so. Still, there's a lot to like about the Le 1s, which is quite full of interesting features considering its budget price tag.
LeEco hasn't gone only for impressive specifications; it's clearly trying to achieve a level of desirability, as you can immediately see from the Le 1s's metal body. While the much more expensive Le Max(Review | Pictures) took on the might of mainstream flagships and came up looking just a little short, LeEco is hoping that the Le 1s will have much wider appeal.
Look and feel
There's only so far you can go with specifications, and so LeEco has decided to bring premium materials and build quality to the budget smartphone space. The Le 1s is made almost entirely of metal, save for two plastic strips running along the top and bottom of the rear for the various antennas to work. The strips are certainly noticeable, but not as prominent as the plastic antenna lines on theiPhone 6 and 6s series, for example, so some might actually prefer this.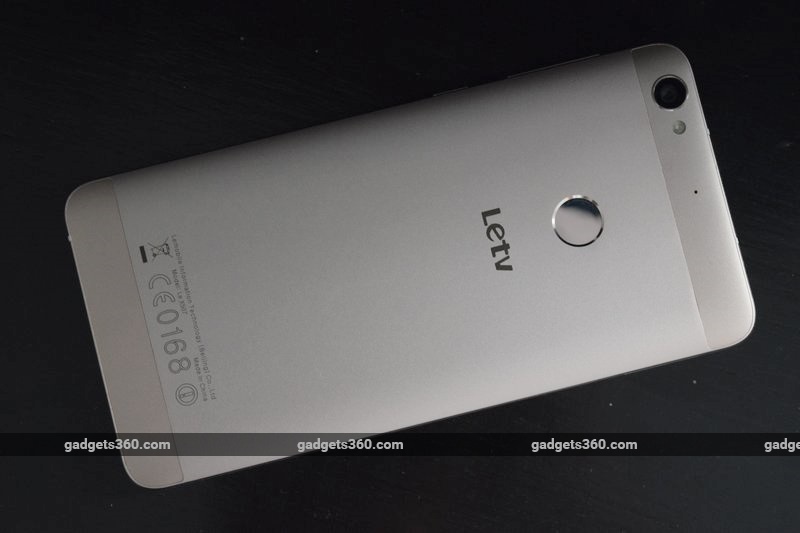 The front face is pretty slick, with black glass surrounding the screen and extending all the way to the two sides. The front camera and sensor window are arranged symmetrically on either side of the earpiece. There are the standard three capacitive Android navigation buttons below the screen, but they're hidden until you tap one, at which point they all light up. The metal band running around the sides has chamfered edges, but the Le 1s manages to avoid looking like an iPhone 5 overall thanks to its proportions.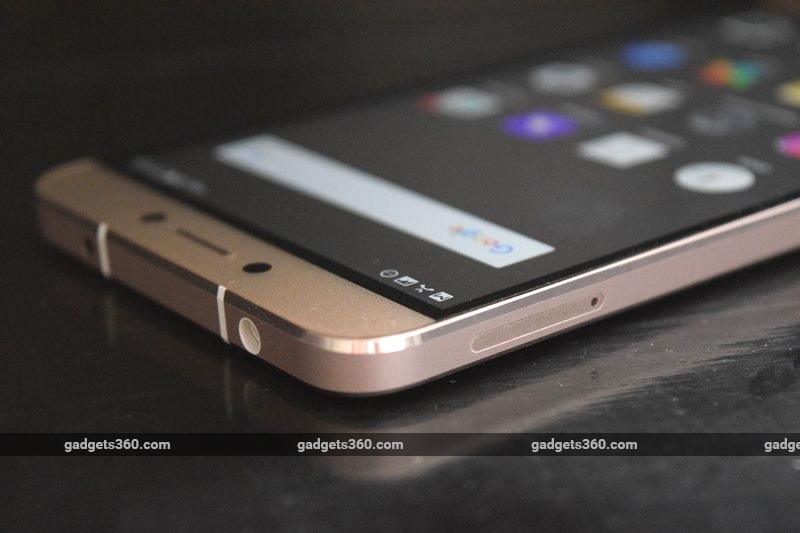 The primary camera and flash are in one corner of the rear, and there's a silver mirror-finished fingerprint sensor lower down and in the middle. It looks great but is actually a bit slippery, so we'll have to see if form and function are balanced. The company obviously didn't manage to time its rebranding with its India launch, so our test unit had a large LeTV logo – units sold here in the future might say LeEco instead, though we can't be certain about that.
The power and volume buttons are on the right, as expected, and a tray with cutouts for one Nano-SIM and one Micro-SIM is on the left. There's a standard 3.5mm audio socket on top, accompanied by a very non-standard IR emitter. Much more noteworthy is the Type-C USB port on the bottom. Type-C will undoubtedly begin displacing Micro-USB this year but LeEco is still ahead of the curve here. The primary disadvantage is that you won't be able to use any of the USB cables you currently have lying around.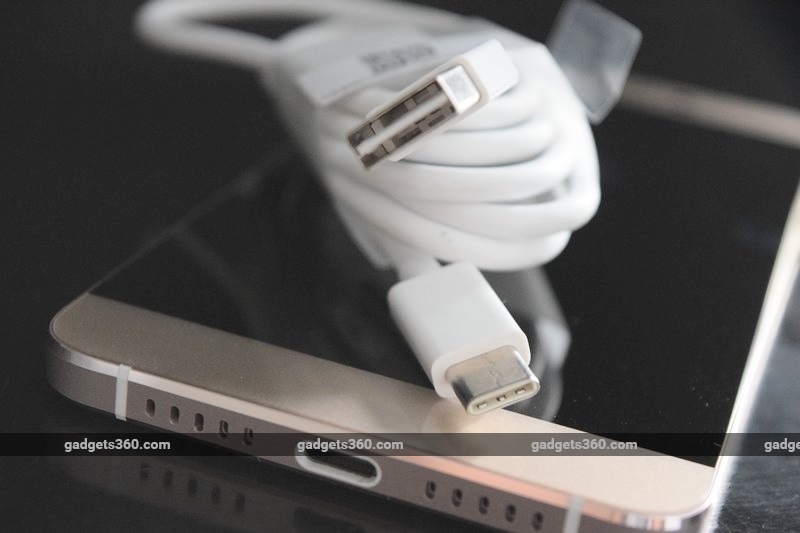 In a very interesting twist, the company ships a non-standard USB cable with a modified type-A plug on the charger end. It works like any other USB cable, except that you don't have to worry about which way is up. In order to achieve this, the plug's inner tongue has been made really thin, and we hope it won't snap.
The gold finish isn't for everyone, but that's the only option at the moment on Flipkart, the exclusive retailer. Grip is decent for a phone with a 5.5-inch screen, though one-handed usage is still awkward. The Le 1s weighs 169g but somehow manages not to feel that heavy even with prolonged usage.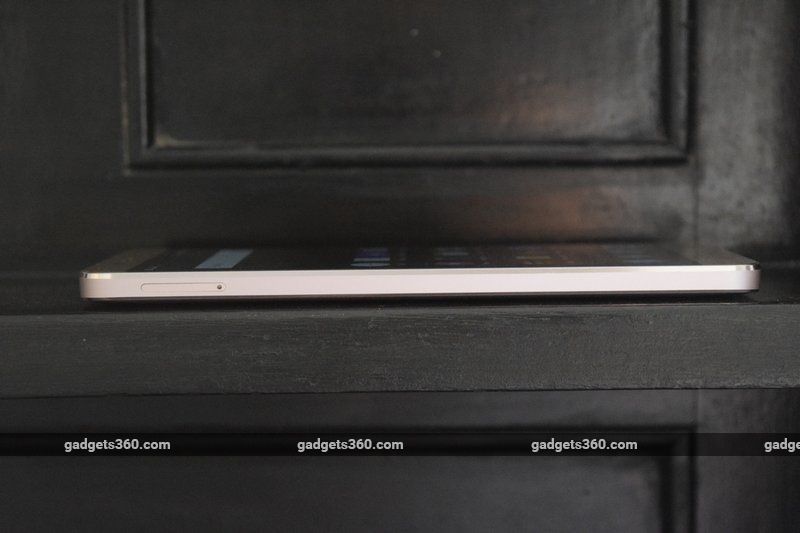 Specifications and software
Rather than the Qualcomm processors that have become commonplace in this segment, LeEco has chosen the MediaTek Helio X10, also known as the MT6795T. This is a pretty powerful chip, with eight cores clocked at up to 2.2GHz and integrated PowerVR G6200 graphics. There's also 3GB of RAM and 32GB of storage, which is sadly not expandable.
The 5.5-inch screen has a resolution of 1080×1920 which is now standard at this price level. There's a 13-megapixel camera on the rear and a 5-megapixel one in front. Unfortunately, the 3000mAh battery is sealed in. 4G is supported across both SIM cards, and there's also Wi-Fi 802.11ac, Bluetooth 4.1, and A-GPS. FM radio appears to be missing.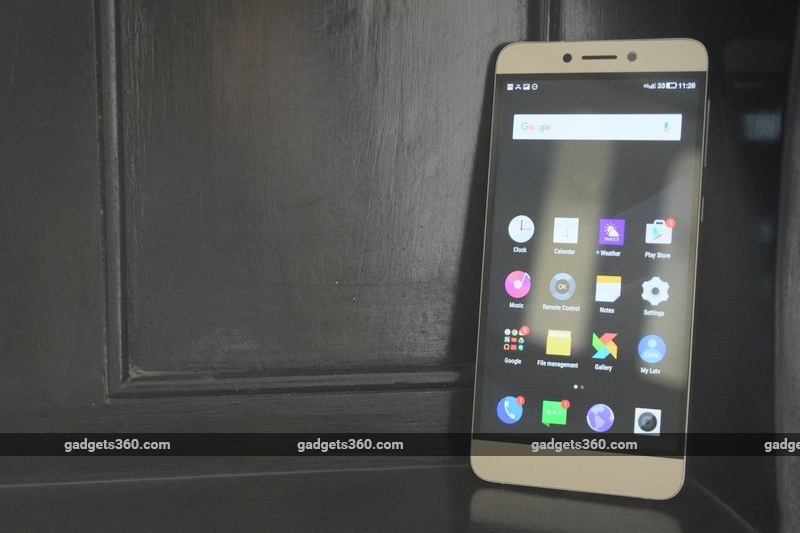 The Le 1s runs the rather dated Android 5.0.2 with LeEco's heavy eUI skin. Predictably, it dispenses with the app drawer and there aren't as many customisation options as we've seen before. The most difficult thing to get used to is that all shortcuts and quick settings have been moved to the app switcher screen. It looks like a mashup of iOS 7's Control Center and app switcher and is functional enough, but it seems as though LeEco wanted to be different just for the sake of being different.
There aren't very many preloaded apps – you get Yahoo Weather, and an app called My LeTV which is a gateway to the company's cloud storage and security services. The only other non-default app is called OK Remote Control, which can use the IR emitter or work over Wi-Fi with compatible TVs, most notably LeTV's own). There are no Indian TV and set-top box brands in the list of compatible products, and third-party apps like Peel do not work with the Le 1s.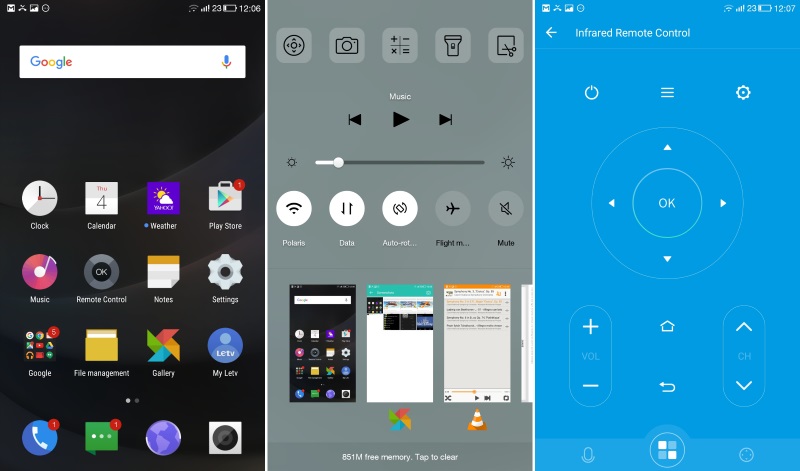 The phone is also surprisingly sparse when it comes to settings and enhancements. There's no way to shrink the screen's display area for one-handed use, and there are no shortcuts or gestures either. Overall, we're quite surprised by the Le 1s's software shortcomings.
Performance
We liked using the Le 1s for the most part, and while it does feel good in the hand, the software experience is a bit of a let down, making the whole experience feel unpolished. We were happy to note that the phone didn't get too hot in use, even after gaming and running stress tests. Only a bit of warmth could be felt towards the top of the rear.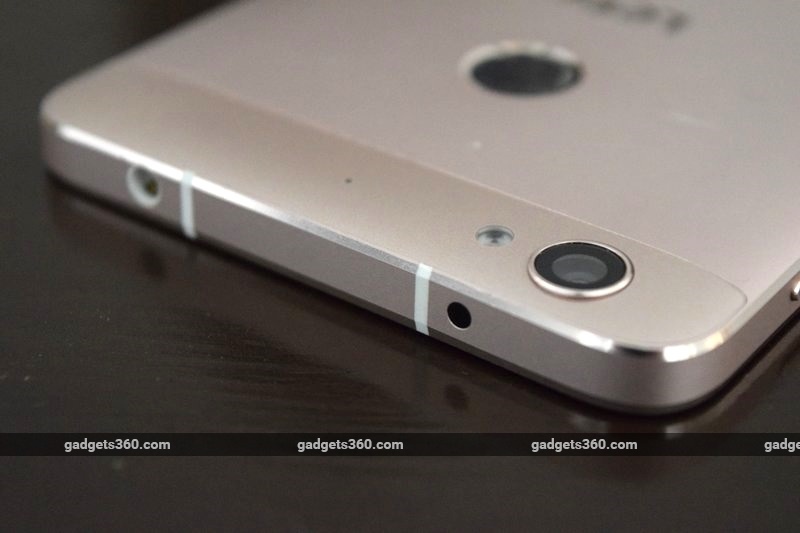 The screen is bright indoors but not very usable under direct sunlight. Colours look sharp and viewing angles are sufficient, if not great. We were pleasantly surprised by the phone's speaker, which pumped out pretty loud and rich sound.
The primary camera struggled a bit with detailing and exposure but ultimately managed to pull off quite a few good shots. Close-ups were the best, though there was still noise and murkiness to natural textures. Low-light shots looked impressive at first but were completely unusable if enlarged to actual size. You'll be fine if you only want to share photos on social media, but not for anything beyond that. Videos were also adequate for a phone that costs this much.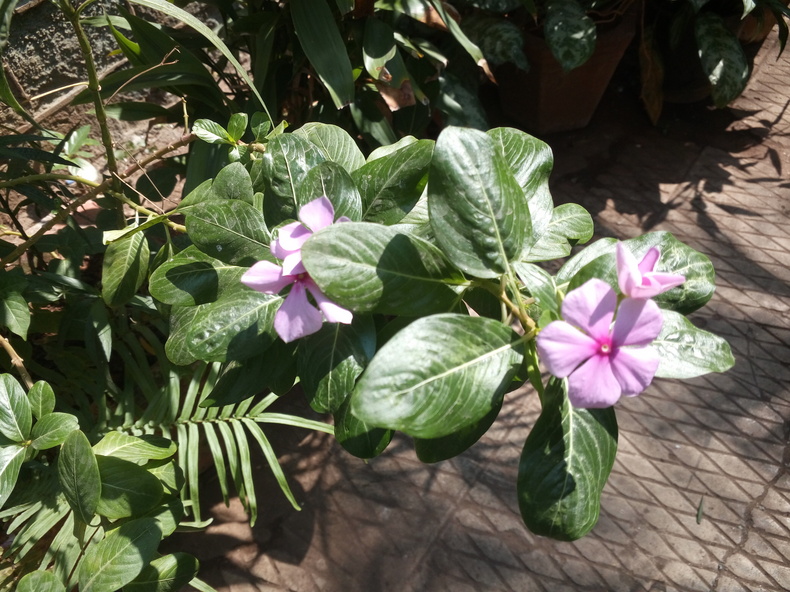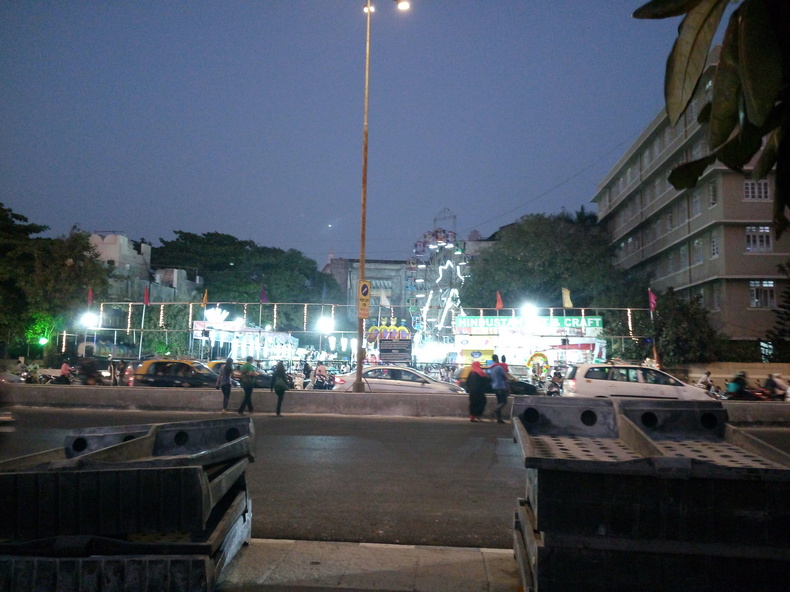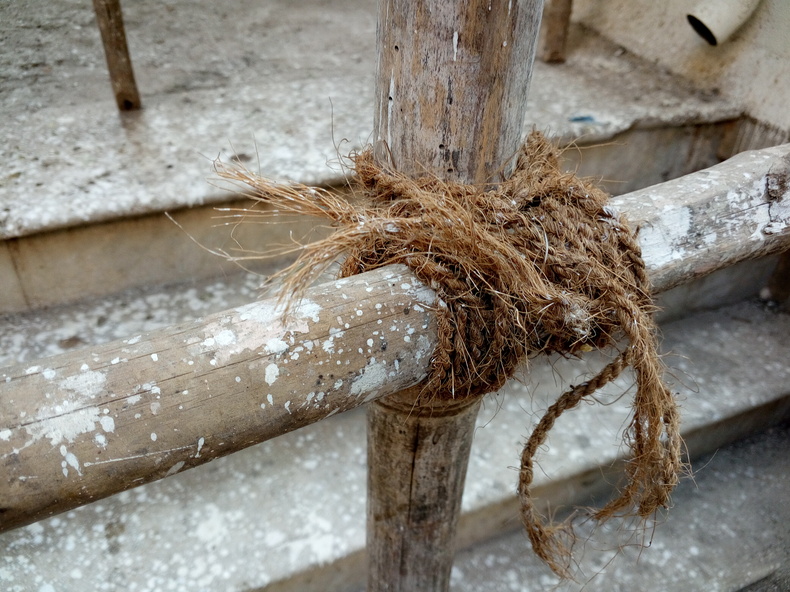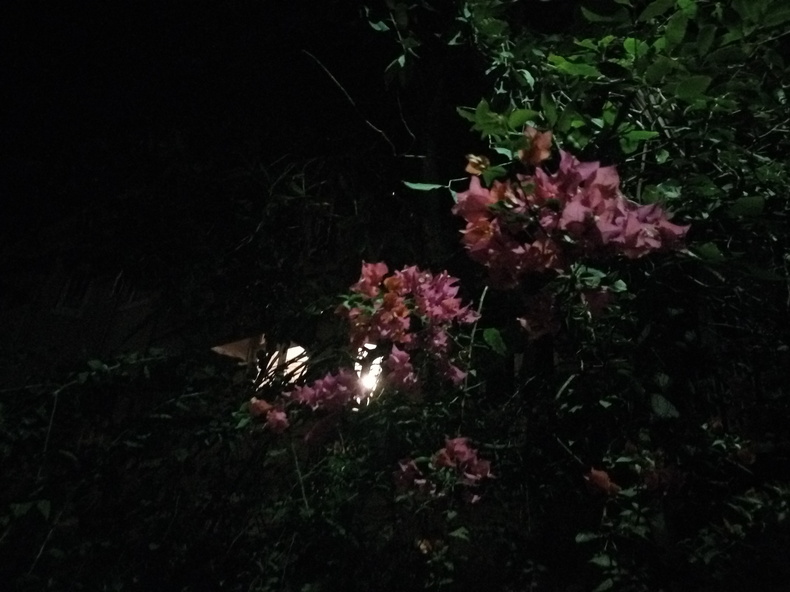 (Tap to see full-sized images)Benchmarks showed that the MediaTek Helio X10 SoC can pull a fair amount of weight, exceeding Qualcomm's mid-range offerings such as the Snapdragon 616 in many areas, and closing in on the high-end Snapdragon 808. We logged 52,057 points in AnTuTu and 23,471 overall in Quadrant. As expected, graphics scores lagged just a little bit, with 27fps in GFXBench and 8,552 in 3DMark Ice Storm Extreme. This phone is well up to the challenge of Android gaming and will deliver smooth visuals in any of today's titles.
We were able to loop our battery test video for 7 hours, 51 minutes before the battery died, which is just about average. In everyday situations, we were happy to note that the Le 1s just about got through a regular day's usage. What saved the day though was quick charging – the device comes with a really bulky charger, but it pays off when you can zoom up to a double-digit battery percentage in just a few minutes.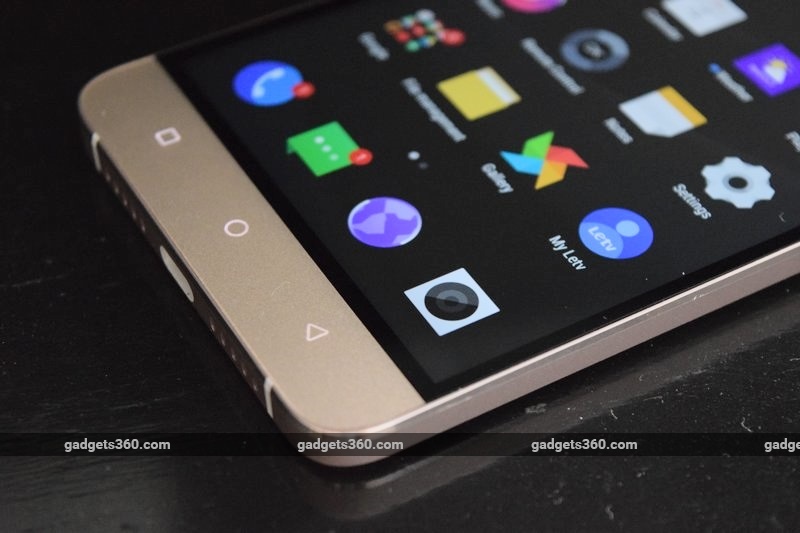 Verdict
LeEco might have been late to the party but it did arrive in style. The company claims that 70,000 units of the Le 1s sold out within two seconds in the first flash sale, and that over 6,00,000 people registered for the chance to claim one. Over three million units have sold in China in the three months since it launched there, so there's clearly no shortage of demand.
Meanwhile, things just keep getting better for value-minded Indian buyers. With this phone, you get considerable power and top-notch specifications, all neatly presented in a very nice package. The most obvious competitor right now is the Lenovo Vibe K4 Note, which has slightly poorer specifications but has better entertainment capabilities including an optional VR headset, which is a totally unique feature. There's also the Moto G (Gen 3) (Review) to consider, if you'd rather have durability and great software than looks and raw performance.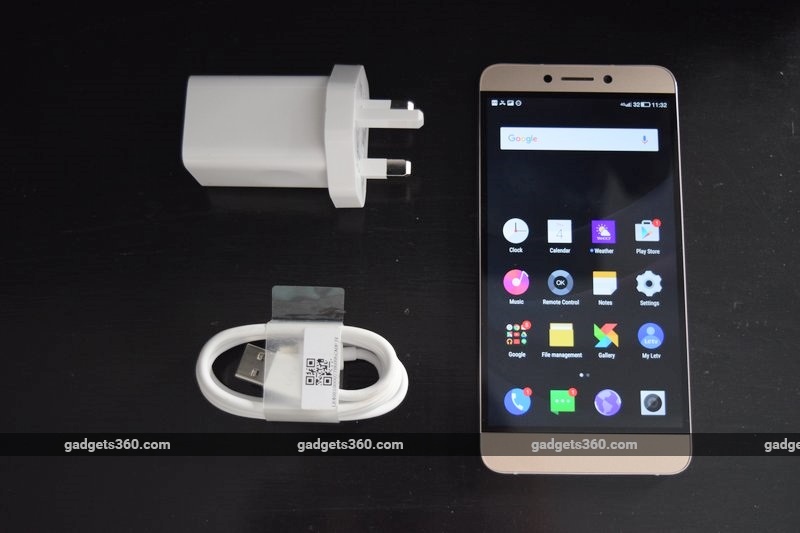 Go for this phone if you're willing to give a brand new player a chance, and if you would really like to have a premium-looking phone that you can show off. However, keep in mind that even though you can now get a lot of the looks and specifications of a high-end flagship, you can't assume that you'll also get the same level of finesse.
Missed the news? Here's a list of all phones launched at MWC 2016 on one handy page – or catch our full Mobile World Congress coverage.

Le 1s
ALSO SEE

IMAK Le Petit CushionTM : IMAA10123

₹ 1,929

Le-dynora Ld 2000 Sl 50.8 Cm (20) Hd Ready Led T…

₹ 7,390

Le-dynora Ld-2801 28 (70 Cms) Full Hd Led Televi…

₹ 14,090
["Source-Gadgets"]