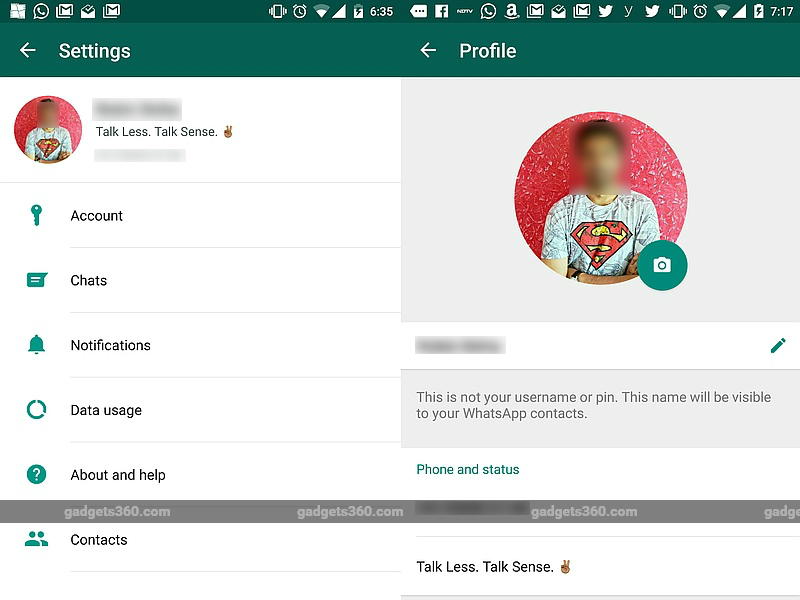 WhatsApp seems to be on a roll these days. The instant messaging application, after bringing pdf file sharing support, showing end-to-end encryption notification, and more, has this time tweaked the user Settings page for Android with a new layout, slightly better icons, and smoother animations.
The new user Settings page on WhatsApp comes as a part of the version 2.12.506, which is yet to be rolled out to Google Play or the WhatsApp website, but can be downloaded as an apk file from APK Mirror website (via Android Police). You can also be a part of Google Play beta programme to get the new version.
Besides the aforementioned design changes, the new WhatsApp version brings some changes in the placement of the options inside Settings page as well. The Profile settings option, which was until now seen placed at second position from top, has moved to the top and features the user's profile pic. It however, bears the same functions – letting users change their profile image, status, name, and more. Slight modifications such as round profile picture instead of square, a floating action button on the profile pic to change the image, displaying phone number along with the status, and icon colour change from grey to green can be seen. The option is followed by Accounts, Chats, Notifications, Data Usage, About and help, and Contacts.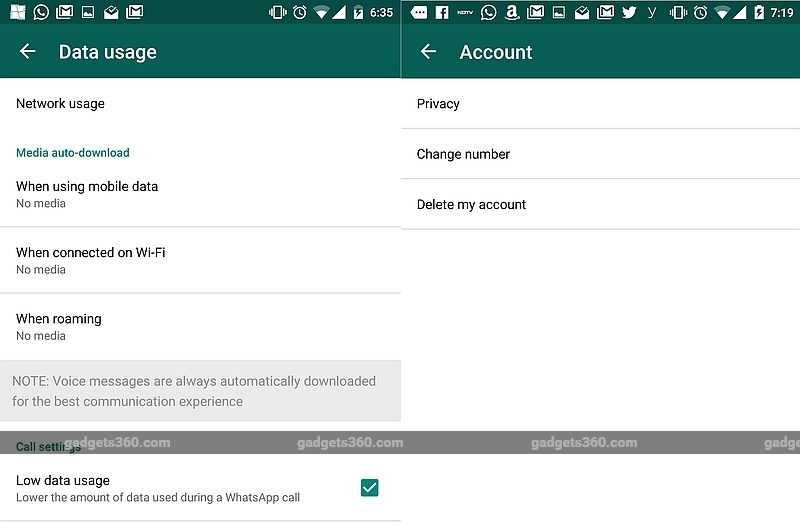 Data Usage is also new in the list. Tapping on the option gives you a page where you can take control as to what kind of media files WhatsApp will download when on Wi-Fi, on mobile data, or when in Roaming. Also, the 'Chats and calls' has now become just 'Chats' as the call settings now fall under the Data Usage option. Payment information page has been removed, which makes sense, as the app is now completely free. Outside the Settings page nothing seems to have changed.
Although it might take users some time to be familiarised with the update, it lets them access options in lesser taps than before. The app version will probably see a rollout over the air soon via Google Play.
Download the Gadgets 360 app for Android and iOS to stay up to date with the latest tech news, product reviews, and exclusive deals on the popular mobiles.