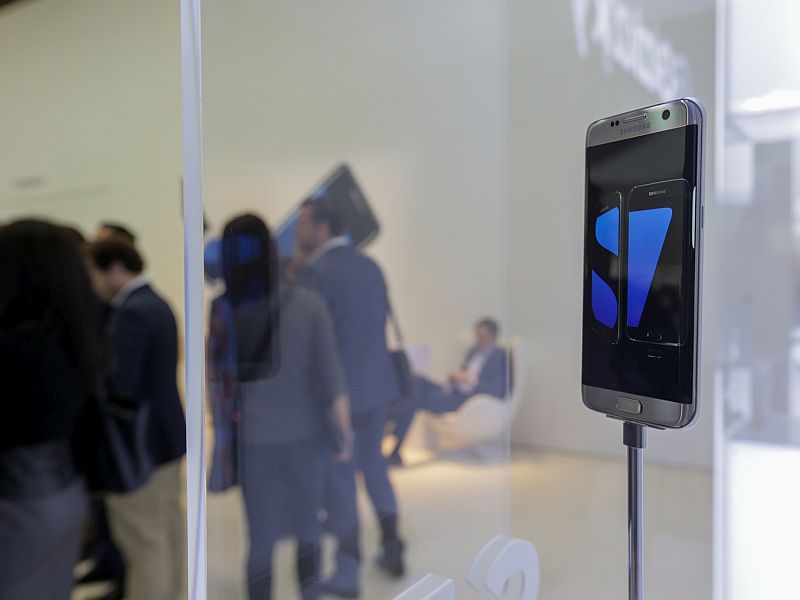 Samsung launched the Galaxy S7 smartphone in India at a price point of Rs. 48,900 earlier this month. But do you know how much that device must have cost Samsung to put together? A lot less. According to an estimation, the components used in Samsung's new flagship smartphone cost a total of $255 (roughly Rs. 17,200).
According to research firm IHS, which has assessed each component inside the Galaxy S7 in its teardown, $255 is nearly all that Samsung must have spent on manufacturing one smartphone. Sounds bad? The iPhone 6s Plus had an even lower production cost, shying under $240 (roughly Rs. 16,100). IHS says that the innards inside the Galaxy S7 cost roughly same as they did with the Galaxy S6.
The costliest material used in the Samsung Galaxy S7 is its processor. The Snapdragon 820 SoC fromQualcomm apparently costs $62 (roughly Rs. 4,150). Interestingly, the price of the Samsung Galaxy S7 model powered by Exynos processor is slightly less as the South Korean's homegrown SoC, paired with baseband radio, cost roughly $44.50 (3,000).
IHS adds that the camera module on the Samsung Galaxy S7 costs $13.70 (roughly Rs. 920). To recall, the figure is actually slightly less the $18.50 (roughly Rs. 1,250) worth screen on Samsung Galaxy S6. The price of the display isn't clear, though given the similarities between the display (and their resolution) between Samsung Galaxy S7 and Samsung Galaxy S6, it is likely to be in the same range. The display on the Galaxy S6 estimated to have $55 (roughly Rs. 3,700) price tag.
What we're not taking into consideration is the money spent on marketing of the device as well as logistics, apart from of course, the research and development investment.
Download the Gadgets 360 app for Android and iOS to stay up to date with the latest tech news, product reviews, and exclusive deals on the popular mobiles.
Resolution
1440×2560 pixels
See full Samsung Galaxy S7 specifications
| | | | |
| --- | --- | --- | --- |
| BUY AT | | | |

Samsung Galaxy S7 Edge
Resolution
1440×2560 pixels
See full Samsung Galaxy S7 Edge specifications
| | | |
| --- | --- | --- |
| BUY AT | | |