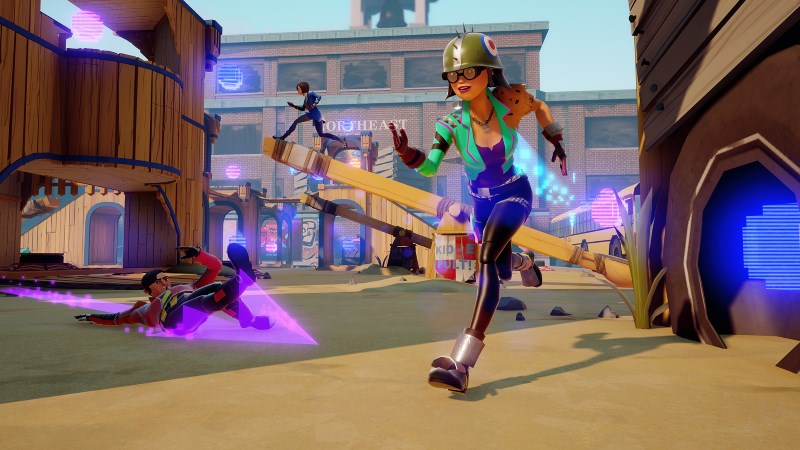 Since launch four years ago, live streaming video platform Twitch has become a popular way for millions to get their gaming fix by watching others plough through new releases and hear their narration. Now Twitch wants to take that a step further, and influence game development itself with its new initiative called "Stream First".
"In the last few years, we have seen a great deal of creativity in online interaction methods from the Twitch community, including Twitch Plays games, channel loyalty currencies, and subscriber tournaments, among many others," Director of Game Developer Success at Twitch, Brooke Van Dusen, said in a statement. "However, these systems have always been external to the games broadcasters are playing. Stream First games by nature embrace these developments, incorporate features inspired by these creative concepts of Twitch community interaction, and bring about an entirely new genre of video games."
(Also see: Twitter Appoints Former YouTube Executive to Head Its Gaming Division)
The first such games are being showcased at the 2016 Game Developer Conference in San Francisco this week at parent company Amazon's booth, and they include titles as diverse as board games, strategy, and arena-style games.
Superfight is the first, and is being adapted from a card-based board game akin to Cards Against Humanity and Apples to Apples. The point of the game is to "determine who would win hypothetical fights between characters with superpowers and super problems". The Twitch audience will eventually pick the winner in any contest, aided by the ability to vote within Twitch chat along with four-way live video. The game is being developed by Pipeworks – maker of the mobile game Gems of War and the Godzilla games – and will be published by 505 Games in association with Skybound Entertainment.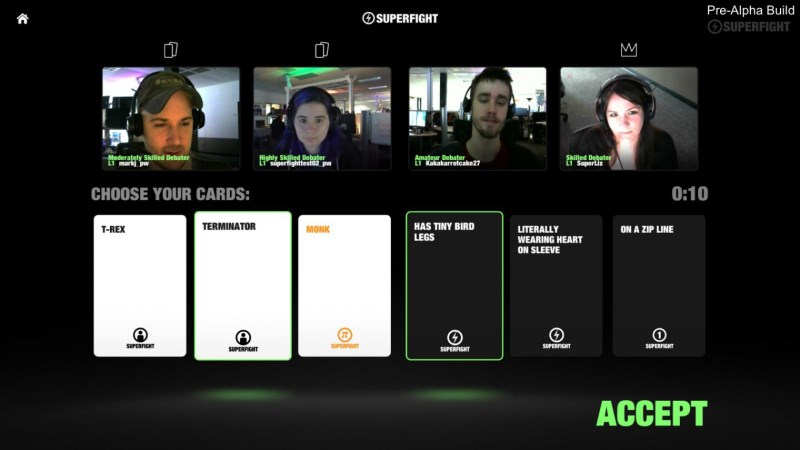 Schell Games, known for casual children games, is moving into the turn-based strategy territory with Wastelanders, a game that that involves both broadcasters and viewers as it converts the latter into active participants. The game's description sounds like the 2015 Oscar-winner Mad Max: Fury Road, with "broadcasters [taking] on the role of a Warlord in a post-apocalyptic wasteland, and [leading] their viewers in battle against another broadcaster-led team". Viewers can interact in various ways directly from Twitch, and can be rewarded for their loyalty by the host.
The third and final game announced at GDC 2016 is Streamline, and it is under active development by Boston, US-based developer Proletariat. Described as an "arena-based game", Streamline is a third-person game that converts viewers into players as well. It will have multiple modes at launch which are still being fleshed out, but one of them – Elimination – will make "Hunters" of broadcasters and "Runners" of 15 viewers chosen by said host. The Hunter is the only one with weapon and must chase down all its targets, while Runners do their best to survive and earn points.
All three games are in early development stages, and as such no release date was provided. For now, you can apply for the Superfight beta on the official website or engage in a pre-alpha build of Streamline with the game's developers during this week while GDC 2016 runs till Friday. Bonuses, you ask? If you sign-up for Superfight, you will get a free deck when the game launches. With Streamline, you get to have your name in the credits and an early access game key.
(Also see: YouTube Gaming for Android Gets New Features)
Twitch's Stream First programme displays its intent to deepen its relationship with game creators and the audience, in a bid to hold on to its dominant market share in face of competition from YouTube Gaming. By asking developers to think at such an early stage, the live streaming service is hoping it can become an essential part of gaming culture itself, though some would argue it already has.
Download the Gadgets 360 app for Android and iOS to stay up to date with the latest tech news, product reviews, and exclusive deals on the popular mobiles.