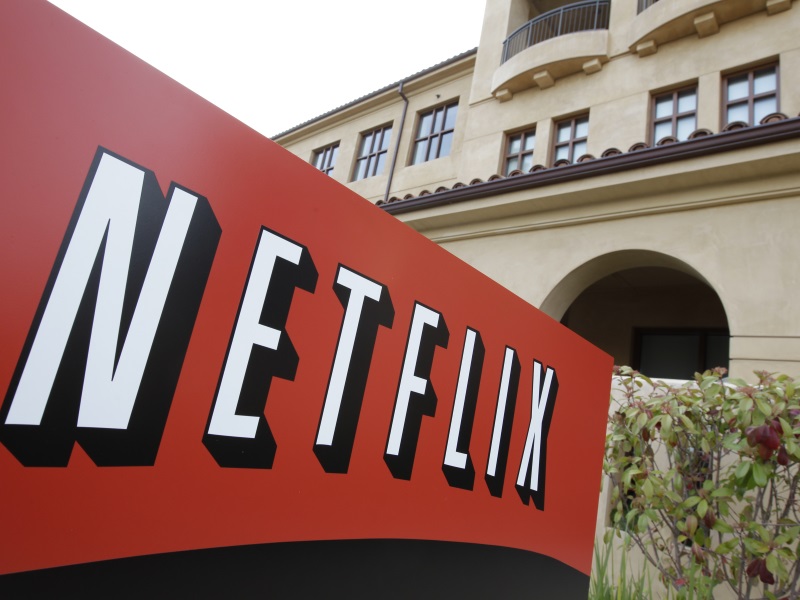 The US-based on-demand streaming website Netflix arrived in the country five months ago and after facing initial hiccups, is geared up to overturn the viewing habits of Indians by acquiring recent Bollywood titles, memorable classic titles and the best of regional cinema (Tamil, Gujarati, Punjabi and Marathi), a top Netflix executive has said.
"It's early days in India and there's still much to learn and discover so that we can keep making the Netflix experience better. We are pleased with how consumers in India are discovering Netflix. They like the fact that we are a flat-fee unlimited viewing commercial-free experience, can cancel any time without commitments," Jessica Lee, head of communications for Asia, Netflix, told IANS in an e-mail interview.
"They can watch as much as they want, any time, anywhere on nearly any internet-connected screen. For now, we quickly see that the shows Indians love are very much similar to what we see in other markets and the top ones are Netflix Originals like 'Master of None', 'Narcos,' 'Marvel's Daredevil' and 'Marvel's Jessica Jones," Lee added.
Operating in over 190 countries, Netflix has just announced its first original series from the country based on the best-selling novel "Sacred Games" by Indian author Vikram Chandra.
Shot on location in India, this Hindi-English series will be produced in partnership with Phantom Films, one of India's leading production houses and will be available to Netflix members globally upon completion.
"In 2016, we plan to spend about $5 billion on programing rights including many original and licensed titles around the world. That includes more than 30 new Netflix original series (or seasons of existing series). Most of these will be available to our members everywhere, including India, exclusively on Netflix. That's more than one full new season of a series every other week," Lee informed.
Netflix has nearly 34 million international subscribers against 47 million in the US.
At present, video content contributes approximately 40 percent of the total mobile data traffic in India. Various industry estimates predict a compound annual growth rate (CAGR) of 83 percent for over-the-top (OTT) video content demand in the next five years in the country.
"We are expanding our original film initiative, launching more than 10 films exclusively on Netflix in 2016. We also are adding more kids programming and documentaries. Our goal is to bring Indian cinema to not only all regions of India but to the world so you'll find Indian film titles in all countries in which Netflix exists, accessible to all our over 81 million members," noted Lee.
"For example, 'Brahman Naman', a coming-of-age comedy by celebrated Indian director 'Q' (Qaushiq Mukherjee), will soon be available globally only on Netflix," she added.
According to Lee, many of their originals are licensed on a global basis and are available everywhere for members to watch.
Some examples include "Marvel's Daredevil" and "Marvel's Jessica Jones", "Unbreakable Kimmy Schmidt," "Grace and Frankie," "Master of None" and "Narcos and Marco Polo".
"For documentary lovers, we have 'What Happened, Miss Simone?,' the docu-series 'Chef's Table,' 'Making a Murderer,' and the Oscar-nominated 'Virunga', among others. On the film side, we have 'Beasts of No Nation' and 'The Ridiculous Six'. And for kids, Netflix has dozens of original series including 'The Adventures of Puss 'n Boots' and 'Dragons: Race to the Edge' and the upcoming family show 'Fuller House,' Lee told IANS.
Refuting reports that the Indian viewers want to watch NetFlix USA and not Netflix India for more content, she said: "In March 2016, If you look at the top 10 shows in the US over the last 12 months, 90 per cent of those are available globally or near globally. If you expand that out to the top 20, it's 75 per cent. So you do have access to most of the most popular shows on the US service and we are continually working for a global catalogue that erases remaining differences".
"The aim is to offer a fully global service with a global catalogue so no one has to wait for the hottest new show or movie," she stated, adding that the world of content licensing has however been very fragmented and regionalised.
"It will take some time, several years at least, to get to an offering that's the same everywhere. Until then, we strive to offer a compelling service everywhere by licensing the best of TV and film available," Lee added.
Netflix is also trying to block virtual private networks (VPNs) globally, including for India, which people are joining to access banned content while staying away from the preying eyes of surveilling agencies.
"Using VPNs or proxies to virtually cross borders violates Netflix's terms of use because of licensing restrictions on TV shows and movies. People will always try and find a way to get the content they want no matter the technological barriers. We recognise that, and that's why we are trying to offer our content to members globally at the exact same time," she told IANS.
Download the Gadgets 360 app for Android and iOS to stay up to date with the latest tech news, product reviews, and exclusive deals on the popular mobiles.