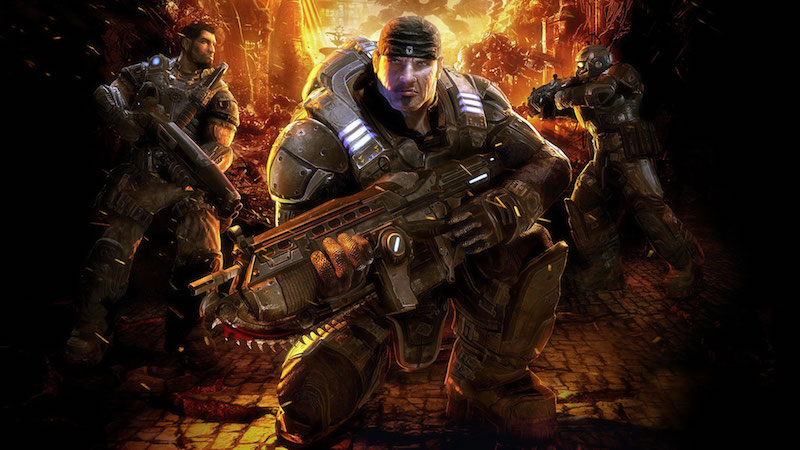 Microsoft has almost doubled the price of Gears of War: Ultimate Edition for Windows 10 PCs. At launch the game was Rs. 729 but now it's available for Rs. 1,480. The price hike was first spotted by users of local gaming forum IndianVideoGamer.
While we've reached out to Microsoft for comment and will update this story if we get a reply. This strikes us as an odd decision to increase the price of the game a couple of weeks after release. However, it isn't the first time we've seen prices of games change on the Windows Store. Rise of the Tomb Raider debuted at an obscene Rs. 3,439 which was rectified after launch to Rs. 889 (dubbed as a pre-launch discount). Right now, it's at Rs. 1,002.
(Also see: I Played Gears of War: Ultimate Edition on Windows 10 So You Don't Have To)
Considering how easy it is for gamers in other regions to switch to the Windows Store for India, we wouldn't be surprised if Gears of War: Ultimate Edition's price hike is a preventive measure. Ostensibly done to stop others from taking advantage of the game's low price for India. It's something Electronic Arts has done as well. In 2013, it hiked up the price for SimCity from Rs. 1,499 to Rs. 3,499 to stop gamers in other territories from exploiting the subsidised price for India. Since then India's been punished with pricing of Rs. 3,499 and above for most of EA's new games. A year later, EA stopped releasing PC game discs for the region altogether.
Nonetheless, Gears of War: Ultimate Edition performs rather poorly on Windows 10 PCs. It doesn't help that you're saddled with using a storefront that pales in comparison to EA's Origin let alone Steam, making the price hike a moot point. Well, for now at least. It will be interesting to see if this is just the beginning of price hikes for games across the Windows Store, much like we witnessed on the Xbox Store barely a year after the Xbox One was available officially in India.
Download the Gadgets 360 app for Android and iOS to stay up to date with the latest tech news, product reviews, and exclusive deals on the popular mobiles.