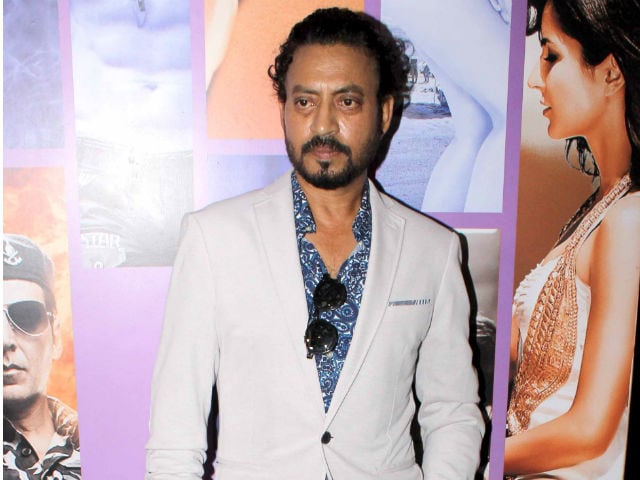 HIGHLIGHTS
Actor Irrfan Khan wants to question PM Modi on accountability
He took the role of Madaari's creative producer to get the film a release
Irrfan also mentioned his Inferno co-star Tom Hanks is a secure actor
Actor Irrfan Khan is taking his role as a vigilante rather seriously.
The 49-year-old actor, who met Delhi Chief Minister Arvind Kejriwal on July 19, has also asked for an audience with Prime Minister Narendra Modi. PM Modi, currently busy with Parliament's monsoon session, is yet to confirm but what we'd like to know is – why does Irrfan want the administrator on the hot seat?
"Not hot seat really. The film (Madaari) is about the common man and the system. We always see the story of the madaari and jamura. They decide the system and the rest feel helpless, so I thought maybe I should take this opportunity to meet them and ask them," Irrfan said.
What's that one question he wants to ask PM Modi?
"There are so many on my mind, I cannot just ask one. It depends on the mood but the one question that weighs on everyone is accountability," Irrfan said.
"Let's say one general concern is where does accountability lie? Why is it not transparent? Does the responsibility of the political party lie to tell the people what their plan is when they come to power and also isn't it their responsibility to make the people more aware?" he asked.
The tag line of Madaari is Desh So Raha Hai . We asked Irrfan why people remain ignorant despite an over active social media culture in the country.
"People are easily lead. They get into the trap of promises because of their insecurities. They get aligned to a group, driven either by politics, cast or religion. They want to align with the most powerful group," Irrfan said.
Irrfan also explained why he took the role of creative producer for Madaari.
"The reason is to get the film a release. I wanted to control the film so that it could be released. Sometimes a film you do gets stalled. Marketing is a burden on Bollywood. These types of films change the trend but these stories often get buried or waylaid by the enormity of the promotions and the finances involved," he said.
Of Madaari taking on Rajinikanth's Kabaali on July 22, the actor said his film is no competition to Rajinikanth's greatness. "There is enough space for both films," he added.
A short while ago, a fan-made poster of Kabali went viral for its similarity to the Madaari poster. Irrfan Khan laughed off a hypothetical situation in which Kabali actually did copy Madaari, saying, "They wouldn't have, team Rajinikanth is very right."
Irrfan Khan's Inferno is also set for a release in October. Irrfan said that working with director Ron Howard and actor Tom Hanks was an experience, especially Mr Hanks, who is a secure actor. "Actors get insecure, but when you watch Tom Hanks you realise what a great man he is," Irrfan said.
["source-ndtv"]