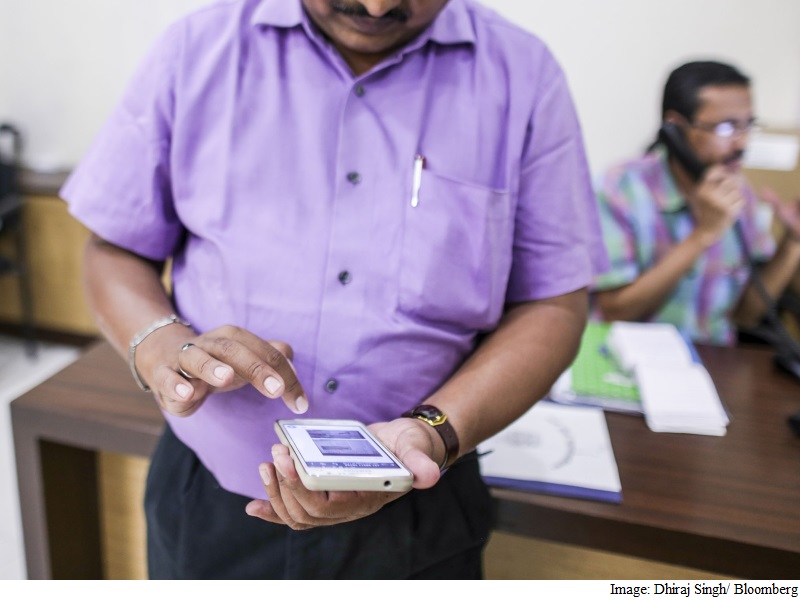 If you were concerned about garbage on your street in India, here's what you might do: Snap a photo of the trash on your cellphone, then send it via WhatsApp to the smartphone of the garbage police. Khaki-clad officers would rush over to order a cleanup. City officials would fine the offender, and maybe reward you, too.
That's an ideal scenario; still, what's happening on the ground is real. Some of India's major municipalities are establishing anti-garbage programs using smartphone technology to try to vanquish India's Sisyphean waste and litter problems.
"Technology-driven initiatives such as this WhatsApp helpline can help build a bridge between the city authorities and the citizens," said Babasaheb Rajale, who was deputy municipal commissioner in charge of solid waste management at Navi Mumbai Municipal Corp. and had five officers fielding WhatsApp complaints before moving to another government role last month. "It gives a touch point to citizens to reach us directly."
On the beaches of Goa, in neighborhoods in New Delhi and on the streets of northeastern Bihar state's capital, Patna, municipal officials are also taking in WhatsApp complaints from conscientious citizens.
"Without citizen participation, these problems can't be solved," said Arindam Guha, Kolkata-based partner at Deloitte Touche Tohmatsu India Pvt., who points to social media as a way to bolster resources. "Our cities are very large and most municipalities are short-staffed."
The Delhi state government launched an app called Swachh Delhi ("Clean Delhi") in November for people to upload photos of illegally dumped garbage. Another Delhi government department is seeking WhatsApp reports to stop people from burning waste to keep warm in the winter, worsening air quality in a city with already the world's worst air pollution.
In Bihar, the state government is trying to clean up Patna-ranked among the dirtiest Indian cities in a 2016 nationwide government survey-with an Apna Patna, or My Patna, app that allows citizens to report violations including litter, broken street lights, flooding, dead animals and illegal construction. The progress of each complaint can be tracked online.
Goa, where beaches draws tourists worldwide, runs its WhatsApp line for beachgoers to report offenses against its otherwise pristine environs. The helpline gets as many as six alerts in a week, Sanjeev C. Gauns Dessai, Goa's tourism director, said in an e-mail.
The Navi Mumbai's WhatsApp initiative follows the success of a similar experiment with debris-dumping squads, which the city had started in October and which halved illegal dumping after it started in October.
Two Nuisance Detection Squad vehicles enforce no-littering statutes from 6 a.m. to 10 p.m. and respond to WhatsApp tips-more than 300 since the program's start in January. Violators can be fined RS. 100 ($1.50) on first offense and Rs.. 250 thereafter, though the culprits can't always be found, Rajale said.
Two other vehicles, called Flying Debris Squads, patrol Navi Mumbai precincts around the clock to catch truckers, mostly from the construction industry, dumping debris either without a permit or in non-permitted areas.
Citizens can receive a 1,000 rupee cash prize each time they report violators, according to Ankush Chavan, a senior official at the city agency. Violators face confiscation of the truck unless they pay a fine of as much as Rs. 30,000. More than 60 trucks have been confiscated so far, with fines totaling Rs. 1.34 million.
"Municipal officials can't be everywhere," he said. "Why not have citizens act as our eyes and ears?"
Navi Mumbai was judged India's third-cleanest city in a 2015 government survey as it attempts to avoid the pitfalls of Mumbai-its older, filthier neighbor that houses India's biggest dump site.
Mumbai produces 11,000 metric tons of trash every day, the bulk of which gets dumped at Deonar. Navi Mumbai, by contrast, generates 675 tons of garbage and 1,200 tons of debris a day.
"The older Mumbai has already been dirtied with garbage piles, but Navi Mumbai is still a little protected from that," said Radhey Shyam Sharma, 39, a roadside tea vendor in Navi Mumbai. The threat of being reported by WhatsApp "will instill this fear in people that they can be caught by anybody."
Near Sharma's kiosk, the garbage police found a violator. An automobile repair shop had strewn tire tubes, wrenches and bolts on the road while a vehicle waited to be fixed. The beat marshals whisked the owner to the squad vehicle. He went back Rs. 100 lighter, as did the owner of a shop under renovation where the carpenter had left wood shards and sawdust on the pavement. A tailor shop was fined for leaving waste cloth strips on the road, while a fruit juice shop was fined for dumping juiced-out sugarcane sticks.
Navi Mumbai's debris police face more drama.
Some truck drivers who fear their vehicles may be confiscated run away, sometimes disconnecting the battery first and taking the keys, according to two municipality officials who asked not to be identified because they aren't official spokesmen.
Another time a driver started hitting himself on the head with a stone and claimed he was being harassed, according to one of the officials. Some drivers pretend the truck has no fuel and can't be driven to the confiscation site, the other official said. Arguments, shows of strength or claims of political connections are other common push-back tactics, the municipal officials said.
Snitching by citizens can potentially lead to conflicts such as between residents and hawkers, said Amita Bhide, a professor and urban policy expert at Tata Institute of Social Sciences in Mumbai.
"These are interesting initiatives that can reduce the distance between the citizens and bureaucrats, but over time these need to evolve" into addressing the fundamental issues that lead to dumping in the first place, she said.
While using technology offers a new way to solve old problems, such initiatives can only be sustainable if city authorities continue to deliver results.
"Technology can solve one part of the puzzle," said Deloitte's Guha. "Beyond technology and apps, citizens need to see action on the ground, or they will lose faith and stop blowing the whistle."
© 2016 Bloomberg L.P.
Download the Gadgets 360 app for Android and iOS to stay up to date with the latest tech news, product reviews, and exclusive deals on the popular mobiles.