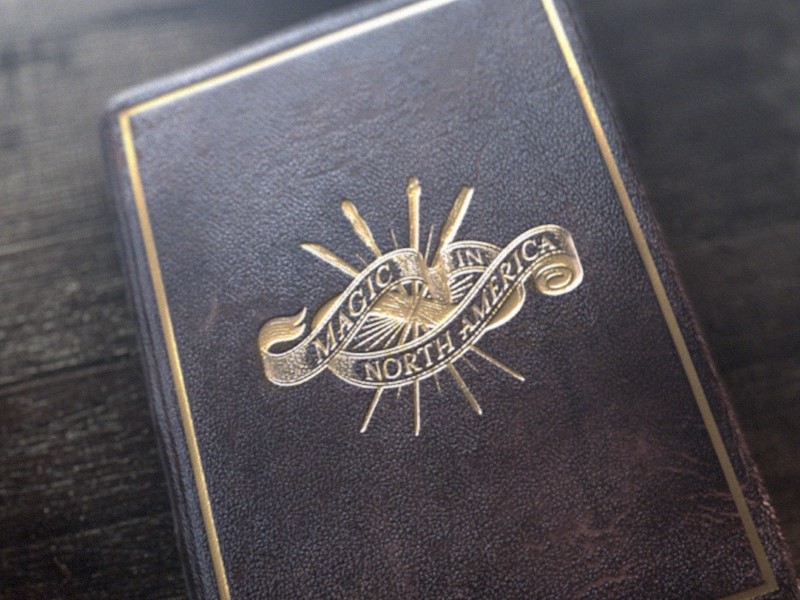 Harry Potter creator JK Rowling Tuesday released the first instalment of a four-part online short-story series titled 'History of Magic in North America'.
The latest writing from the 50-year-old celebrated author tells the magical history of America and is available to read on her 'Pottermore' website.
The first piece is titled 'Fourteenth Century – Seventeenth Century' and uncovers the world of Native American witches and wizards, revealing the truth behind the "legendary skin walkers".
While these shape-shifters were rumoured to have acquired their power through killing a family member, Rowling reveals that they were actually Animagi – wizards and witches who have developed the ability to transform into an animal at will – a term used in the Harry Potter books as well.
Rowling writes that "the Native American magical community and those of Europe and Africa had known about each other long before the immigration of European No-Majs in the seventeenth century".
Rowling also explains that Native American wizards are better at making potions than European wizards, but do not use wands like their counterparts across the world.
She writes: "The magic wand originated in Europe. Wands channel magic so as to make its effects both more precise and more powerful, although it is generally held to be a mark of the very greatest witches and wizards that they have also been able to produce wandless magic of a very high quality".
"As the Native American Animagi and potion-makers demonstrated, wandless magic can attain great complexity, but Charms and Transfiguration are very difficult without one," she wrote.
The set of short stories are linked to the release later this year of the Harry Potter spin-off prequel film 'Fantastic Beasts and Where to Find Them', set in New York 70 years before the events of the Harry Potter books.
The film stars British Oscar-winning actor Eddie Redmayne as Newt Scamander, author of the titular textbook which is used at Hogwarts magic school by Harry Potter and others.
Today's 400-word story is the opening of the magical American history to be published on Pottermore each day this week until Friday.
Rowling started the Pottermore website as a home of information about what happened to the characters before and after the Harry Potter series was set.
["Source-Gadgets"]