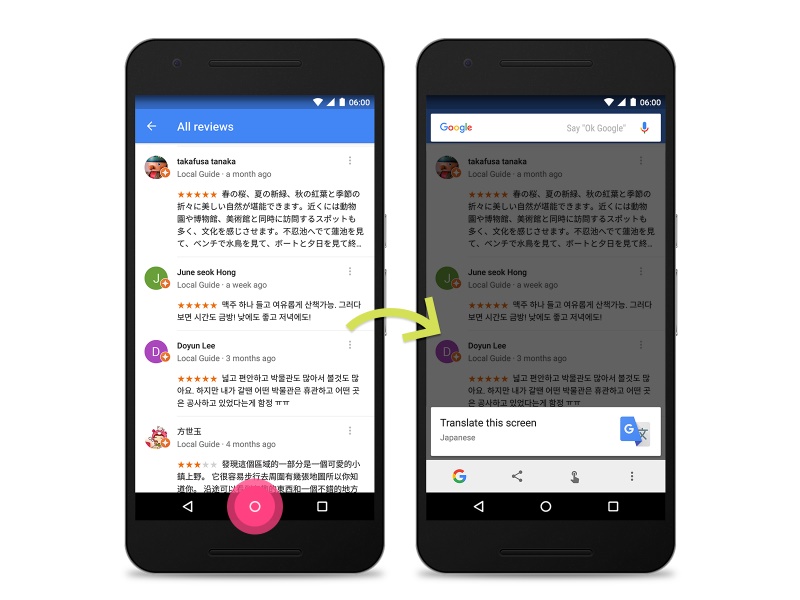 HIGHLIGHTS
Users can translate texts to select languages as of now
New Discover section gives you content relevant to what is on your screen
Users can now also scan bar codes and QR codes from Now On Tap
Google Now on Tap, launched as part of Android Marshmallow last year, now allows you to translate text from any screen, the search giant announced on Wednesday. In order to use this service, you just need to hold down the home button and choose the option Translate this screen when Now on Tap pops up.
As of now, the option for translation will be available to the users who have their phone's language set to English, Italian, French, Spanish, German, Portuguese, or Russian. When the content that user is viewing is in another language, it will be translated to the language being used in the phone.
Earlier you could select text and use Now on Tap to translate it, but with the update entire pages can be translated easily.
Google has further made QR code scanning apps obsolete as you can now scan usual bar codes or square-shaped QR codes right from Now on Tap itself and get relevant information for corresponding products on your phones. To use this feature, all you need to do is open your Camera app, point to any such code and open Now On Tap by holding down the home button.
The search giant has also introduced a Discover Section for Now On Tap that would fetch news articles, videos, and other content related to what is presently on your screen just through a single tap.
Last month, Google added several features to Now On Tap including a Nearby Places card that shows you nearby restaurants, cafes, bars, shopping, gas station, and ATMs. It also added a quick action tab that allows you to set up new reminders, create events, set alarm, start timer, navigate to work etc.