Building an app is not so tough anymore with Hasura — a free course that simplifies app creation.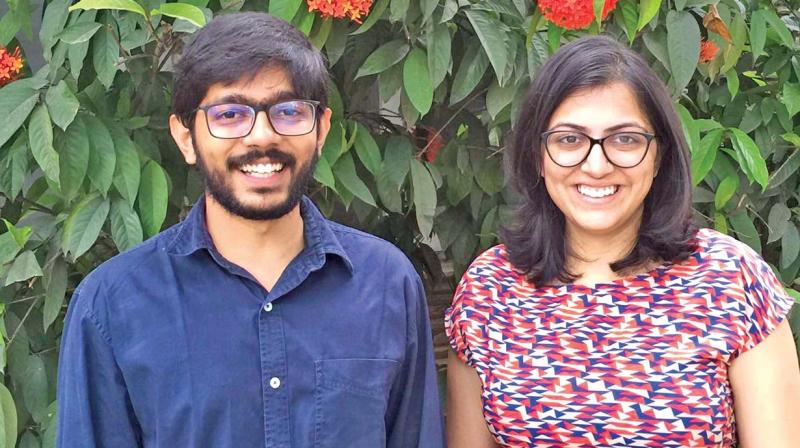 Brainchild of two techies Rajoshi Ghosh and Tanmai — Hasura is an online course that aids in creating apps. With fun features like video lectures, hands-on experience with creating a new app and community collaborations, Hasura aims to create a revolution by helping people go digital.
Founded in September last year, the online course is for a duration of eight weeks and is free of cost. Revealing that the course has about 1,00,000 students across the globe, the co-founder of Hasura, Rajoshi says, "Majority of the applicants are students and IT professionals. But we also have many retired officers, home makers and young school children applying for the course. The youngest applicant is 13 and the oldest is 74 years old! You can learn alone or team up with friends. There are no age bands, no regional constraints; since it is online, you can even learn after your studies or work is done."
Having partnered with IIT Madras for a free course named IMAD (Introduction to Modern Application Development), Rajoshi adds, "Professor Gaurav from IIT(M) is helping us. At the end of the course, you will also receive a certificate from IIT." The platform also provides an experience to growing techies and students to intern there. The company has about 400 interns working currently. At the end of the course, the applicants are selected based on their performance, for fellowship programmes through which they can learn the most advanced technologies and coding related to creating an app.
"Building an app is not a daunting task. We are trying to let the world know that staying relevant and learning the new way of doing things is not that scary or tough. Though this is a short course, people get to make their own web, mobile or hybrid applications," shares Rajoshi.
When asked about how Hasura helps the interns, Ammu a student of IIT(M) shares, "I worked in the marketing section and I learnt a lot about the processes of going digital. I was allowed to get creative too as I helped with designing a bit. The course reaches out to a lot of home makers who want to do something new and want to put their talents into use. The feedback from the young crowd has also been great."
Talking about their plans, Rajoshi states, "We have a back-end development course coming up because it was much in demand and a fellowship to aid the step by step processes and after support for applicants who perform exceedingly well." She concludes by saying, "We want to build a community that has the excitement of creating something new and is not afraid of trying it out."
["Source-deccanchronicle"]