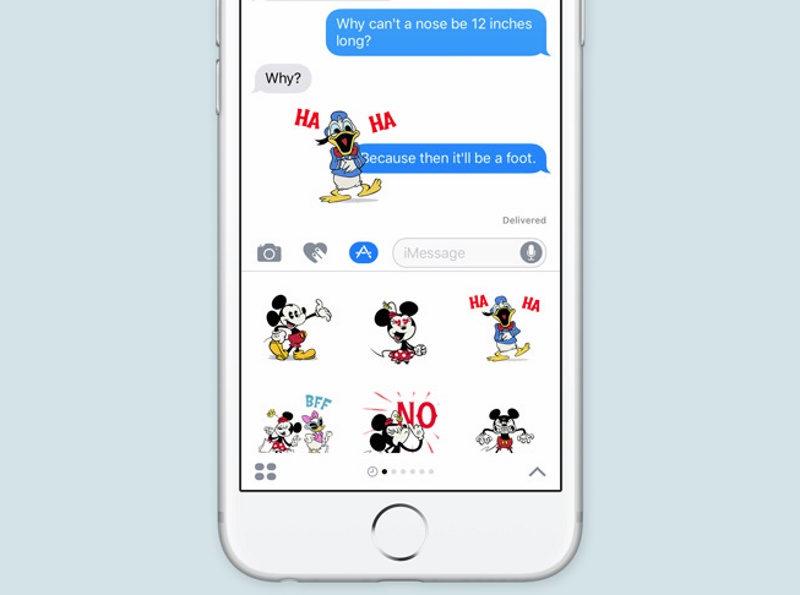 HIGHLIGHTS
Apple introduced iOS 10 at WWDC this year
iOS 10 includes several new features like stickers
Apple has also overhauled its iMessage app
Apple just released four apps that you probably can't download yet – but are the first signal of a big shift in the company's core messaging product.
The apps themselves are four sticker packs from Apple for iMessage that feature different smileys, hearts, hands and some throwback Mac iconography that should delight Mac fans, particularly children of the 1990s.
That bomb icon! The sad Mac! That spray can! It's just like you finished all the keyboarding tutorial assignments you had to do and now you can use the rest of the computer lab time to fool around in KidPix.
The big catch is that while the apps are on the store now, they're supported only for iOS 10 and higher. And, if you've been paying attention, you know that iOS 10 isn't out yet to anyone except Apple developers. A public beta period is expected this month but hasn't started yet.
That means, yes, Apple has released four apps that hardly anyone can use. That's sort of an odd decision, though one might take it as an indication that the public beta is imminent.
And these goofy sticker packs, while admittedly pretty silly, do represent a part of Apple's greater ambitions for messaging – a part of the tech world that's getting increasingly competitive. Because while Apple's been dinged in the past for not properly jumping on the social-networking bandwagon (Ping ring a bell for anyone?), the wheel has turned to make messaging a major social force. And messaging is something Apple has down pat, in its simplest form.
But Apple seems to want a little more pizazz to compete with other messaging apps, and it's now willing to open Messages up to other apps and developers to get there. These sticker packs come from Apple but are the first of many add-ons that can be made by any developer.
That change benefits Apple as it looks to keep pace with other innovators in the space such as WeChat. Apple already announced at its June developers conference that it would add a host of features to Messages, including the ability to hand-write notes, to obscure parts of messages and to automatically erase them a la Snapchat. Those in-house features enhance Messages, but the stickers and other apps that tap into iMessage take it from a product to a platform.
© 2016 The Washington Post