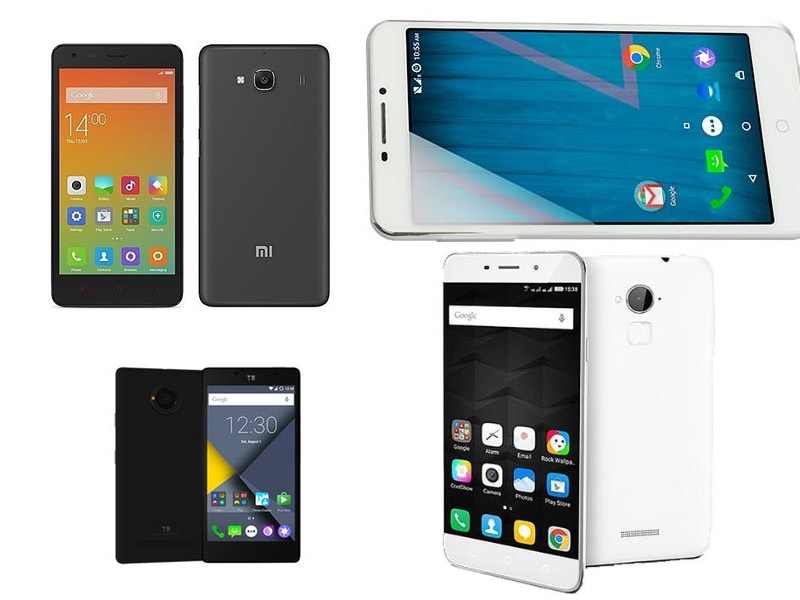 It's not easy to simply head to a store and buy a smartphone based on a single specification. We always choose the one that falls within our budget and compare its overall performance with others in the same price segment before finally deciding to buy it.
(Also see:  Best Camera Phones Under Rs. 15,000)
Over time, we have seen smartphones often being boasted either for their camera, battery, or any other specification but not as an overall package. This makes it difficult for users to choose which is the best value for money phone and where does it exactly fall when it comes to overall performance.
(Also see:  Smartphones under Rs. 15,000 With Great Battery Life)
It is worth noting that while certain specifications may appear good in theory, they may not necessarily translate into a smartphone with best overall performance. Smartphones with high-end specifications, for example, can often give underwhelming results.
(Also see:  10 Smartphones We Loved in 2015)
Here's a list of smartphones – all available under Rs. 10,000 – with best overall performance in our reviews, in no particular order. Note that we've restricted ourselves to phones launched in roughly the last six months.
Yu Yureka Plus
The Yu Yureka Plus, which was launched back in July this year, has already made it to the list of best camera phones under Rs. 15,000 and is now one of the best smartphones under Rs. 10,000 as well. The smartphone after going through rigorous tests gave impressive results and got an overall rating of 9/10 in all the sections except in design and battery life where it settled for 8/10. Available for as low as Rs. 8,999, the Yureka Plus smartphone runs on Cyanogen OS 12.1.
Coolpad Note 3
Coolpad Note 3 is a comparatively a newcomer as it was launched in October this year. The smartphone fared well in our review, scoring a 9/10 rating for value of money. We were impressed by the smartphone's quick and accurate fingerprint sensor, camera, battery life and overall performance. However, the UI customisations were not up to the mark. The handset is available for Rs. 8,999 from leading online retailers.

Coolpad Note 3
ALSO SEE

NIROSHA Coolpad Note 3 Mobile Car Kit Combo -Tem…

₹ 1,099

NIROSHA Coolpad Note 3 Mobile Car Kit Combo -Mob…

₹ 1,249
Xiaomi Redmi 2 Prime
The Redmi 2 Prime by Xiaomi was one of the Chinese tech company's iconic smartphones this year as it was the first 'Made in India' handset. It was launched in August this year and carried the same price tag as Meizu m2 – Rs. 6,999. The Redmi 2 Prime managed to secure a spot for itself in the list mainly because of its 4.7-inch IPS Sharp display with HD resolution and a decent battery life. The camera and design of the handset also got a respectable 7/10 rating in our review.

Xiaomi Redmi 2 Prime
ALSO SEE

Accezory Screen Guard For Xiaomi Redmi 2 Prime (…

₹ 1,099

Johra Pack of 3 Ultra Clear HD Screen Scratch Gu…

₹ 1,700

Redmi 2 Prime(Grey, 16 GB)

₹ 6,999
Phicomm Passion 660
Phicomm Passion 660 smartphone received a 9/10 rating for value of money in our review. Launched in June this year in India, the dual-SIM smartphone got a worthy 8/10 rating for its ergonomic design and also fared well when it come to display, performance, and camera. Although the smartphone was launched at a price tag of Rs. 10,999, it can now be purchased for as low as Rs. 8,999 from third-party online retailers.

Phicomm Passion 660
ALSO SEE

Moto G Turbo Edition(Black, 16 GB)

₹ 12,499

Samsung Galaxy A5 (Midnight Black, 16GB) : Galax…

₹ 17,990
Intex Cloud Flash
Intex Cloud Flash is one of the most recently launched smartphones in the Indian market. The 4G LTE supporting handset was unveiled earlier this month. Although priced at Rs. 9,999 at the time of launch, it can be purchased for as low as Rs. 7,999 from Gadgets360. The smartphone got positive feedback for its vivid display and overall performance by our reviewers. It also got decent 7/10 rating for the design, battery life, and camera.

Intex Cloud Flash
ALSO SEE

Intex Cloud Swing (Black)

₹ 2,699

Intex Cloud Flash 4G White

₹ 6,999
Disclosure: Gadgets 360 is the official retailer for Intex Cloud Flash
Yu Yunique
Yu Yunique is the most affordable smartphone in our list, and the second entry for Yu, besides the Yu Yureka Plus. The smartphone got 8/10 rating when it came to its software and value for money. The 4G LTE supporting Yunique was launched at Rs. 4,999 in September this year.

Yu Yunique
| | | | |
| --- | --- | --- | --- |
| ALSO SEE | | | |
Apart from these, the Moto E (Gen 2) 4G (Review), InFocus M530 (Review), Meizu m2 (Review) are also good overall performers, but have a siginifcant drawback in one of the departments that may stop them from becoming your preferred picks in the crowded budget segment. The Lenovo K3 Note(Review) and Lenovo A7000 (Review) are also solid picks in this price segment, though they break the six-month rule we mentioned earlier and the launch of their successors is around the corner.
Which is your favourite phone in the sub-Rs. 10,000 market? Let us know via the comments.
["Source-Gadgets"]