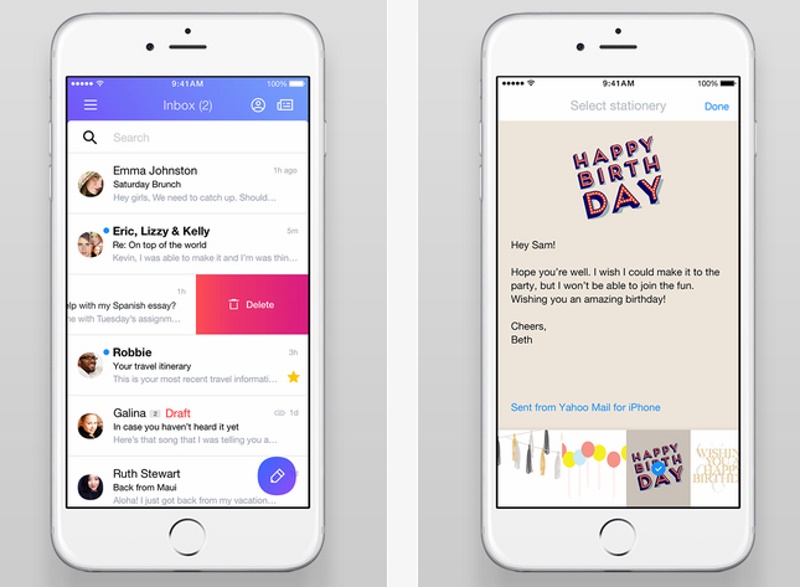 HIGHLIGHTS
iOS users can now undo send for an email
Android users get support for stationery
Other changes include updated home screen widgets
Yahoo Mail on Thursday introduced several new updates for iOS and Android mobile platforms that are focused on allowing users to add personal touch to their inbox.
Yahoo now allows iOS users to take back an email right after it's been sent.
After you press send, an option to Undo will appear at the bottom of your inbox feed for three seconds. Just tap that and you'll stop the email from sending.
Using Xobni technology, Yahoo will now give iOS users options to search for a person in mail, the company said in a statement.
(Also see:  Yahoo Messenger Gets a Revamp, Now Lets You Unsend Messages)
In addition to their most recent emails, users will also be able to see their contact card with information including picture, phone number, and email history.
For Android users, Yahoo has introduced the Stationery feature that allows you to add an extra touch to your emails, making that birthday wish to your best friend or thank you letter to Grandma that much more special.
A few other updates include document preview, home screen widgets, disable swiping, spacing, and update to themes.
The new iOS and Android features are available in India and can be updated on the Yahoo Mail app from the App Store and the Play Store to the latest versions (iOS 4.5 and Android 5.6).