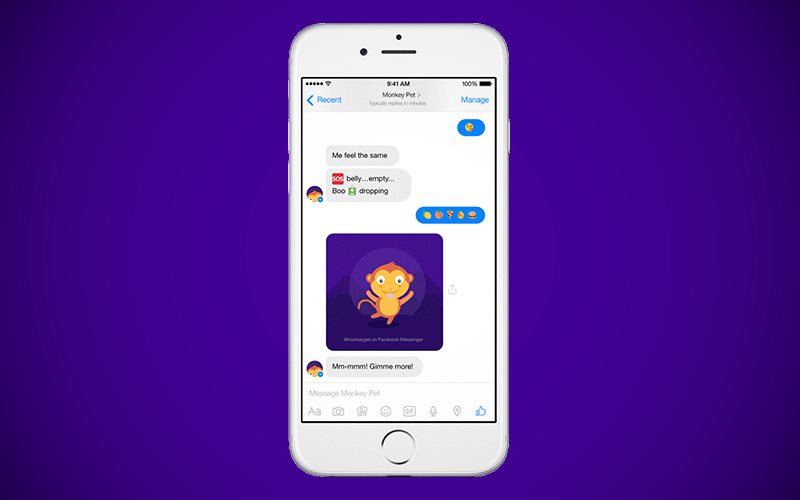 HIGHLIGHTS
A bot each for news, finance, weather and a monkey pet
Three of these were earlier introduced in Kik
Yahoo Messenger has no support for bots
News, finance, weather and a monkey pet. Yahoo, the Internet giant that once was, is bringing four new bots to Facebook Messenger in a bid to grab a share of the pie that bots have become in the last year, even if their long-time engagement remains unproven at best.
The Yahoo News bot – found at @YahooNews – will help users discover trending stories and learn more about the topics that matter to you. You can also search for specific articles to share with your Facebook friends, if you'd rather open an IM app for that purpose instead of using regular search. (Or a keyboard app, as Gboard successfully showed.)
The Finance bot – @YahooFinance – is exclusive to Facebook Messenger, with the other three – news, weather and the virtual monkey – having been earlier developed for the messaging app Kik last month. "This bot allows you to search the latest news and information in order to stay on top of the stock market and ever-changing world of finance," Yahoo said. "Follow market trends, read finance news and play fun games, then easily share information you find interesting with your friends." Games inside a finance news bot? Sure, why not.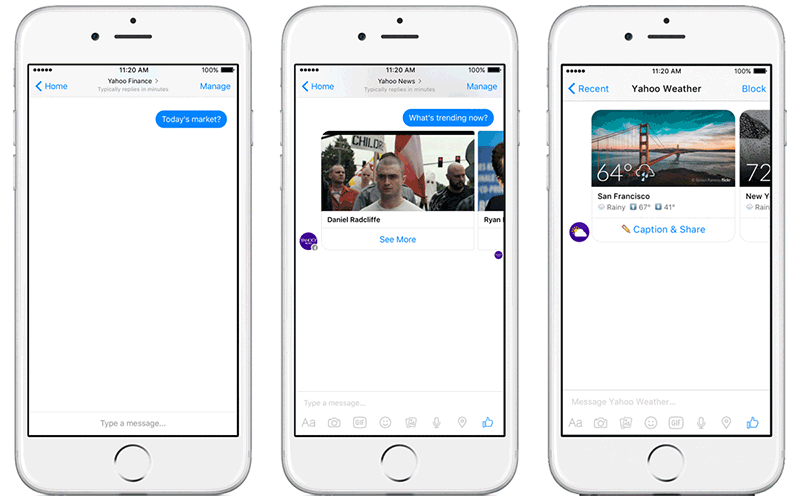 The Weather bot (@YahooWeather) is as straightforward as it gets, displays the temperature outside along with an image off Flickr, which Yahoo owns.
The last of these bots comes with a virtual monkey – @MonkeyPet – who will share selfies from its virtual travels and even responds to your emojis. Okay, then.
There are currently more than 11,000 bots active on Facebook Messenger, and these four new ones by Yahoo seems to be an attempt to become relevant to new-age users that may have never heard of the company. And with its Internet services facing a sale this year, the company is doing its best to project a strong image, including at shareholders' meetings.
Shame then that Yahoo's own Messenger platform, which received a revamp last year, has no support for such bots.