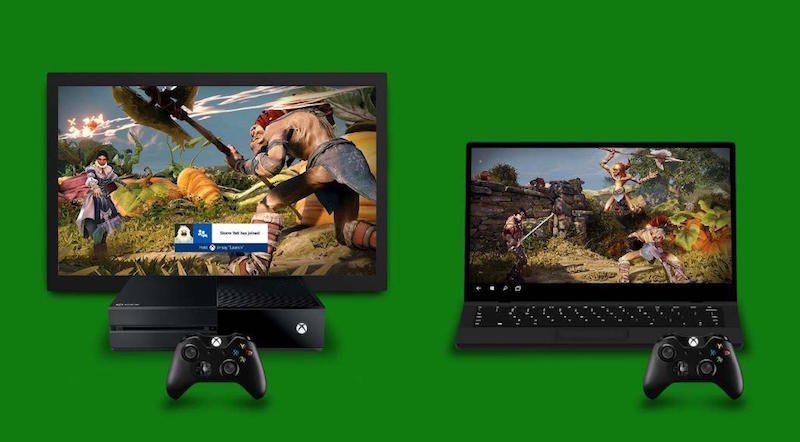 An upcoming update to Xbox One will enable it to run Universal Windows Platform apps designed forWindows 10, according to an executive with the company, who also shared Microsoft's plan to merge the Xbox Store into the unified Windows Store.
At the ongoing Game Developers Conference (GDC 2016), Jason Ronald, Partner Director of Program Management, Xbox and Windows Platform on Wednesday said that Xbox One will soon be able to run certain Windows 10 apps. The Universal Windows Platform, he added, will open up to run more advanced graphics settings. Putting an end to the long-running speculation, Ronald said that Microsoftwill be merging Xbox Store into the unified Windows Store.
The convergence could help Microsoft lure developers into making games for Xbox One and quickly porting it to PC, and vice versa. The Universal Windows Platform allows a developer to re-use a significant amount of code when porting it to the other platform. Not everyone is pleased with Microsoft's proposition, however.
Tim Sweeney, co-founder of Epic Games, said earlier this month that UWP is a closed platform. "They're curtailing users' freedom to install full-featured PC software, and subverting the rights of developers and publishers to maintain a direct relationship with their customers. The specific problem here is that Microsoft's shiny new 'Universal Windows Platform' is locked down, and by default it's impossible to download UWP apps from the websites of publishers and developers, to install them, update them, and conduct commerce in them outside of the Windows Store."
Over the past few months, Microsoft has been trying to bring uniformity to many of its product lines. Windows 10, which it released for desktop last year, is being touted as the common operating system for desktop, mobile, IoT, and its gaming console. The company has also revealed four differentWindows Bridges to quickly port an app from one platform to another.
To recall, Microsoft noted last year that it was working on mouse and keyboard support for the Xbox One. It will be interesting to see how UWP framework and other supposed features will bring to the table, and how people would react to them. Microsoft is likely to shed more light on this at its upcoming Build developer conference, which is scheduled to commence between March 30 and April 1.
Download the Gadgets 360 app for Android and iOS to stay up to date with the latest tech news, product reviews, and exclusive deals on the popular mobiles.