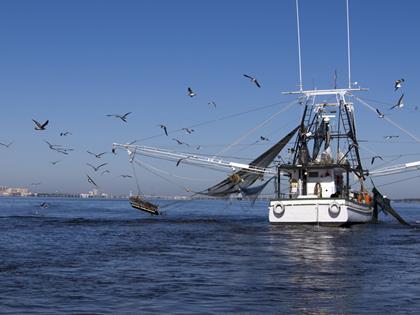 Waitrose and M&S have joined Sainsbury's and Morrisons in signing up to World Animal Protection's Global Ghost Gear Initiative.
The campaign aims to tackle the growing problem of lost, abandoned or discarded fishing gear – with some 640,000 tonnes added to oceans every year. The announcement coincided with this year's World Oceans Day on 8 June.
As part of its commitment, M&S would invest in a host of initiatives designed to promote best practice to fight lost gear in its fisheries and improve the reporting, recovery and recycling of lost gear, said a World Animal Protection spokeswoman.
The charity highlighted the crucial role of retailers in tackling the issue of ghost gear by looking at their seafood supply chains and taking measures to reduce pollution. It added it was also in discussions with Tesco about joining its campaign.
Seafood companies urged to improve approach to 'ghost gear'
"Our customers care about reducing plastic pollution and the health of our oceans. That's why we're committed to responsible sourcing, it's why we're supporting the Responsible Fishing Scheme and why we've joined the GGGI," said Hannah Macintyre, fisheries and aquaculture manager at M&S.
"As well as funding GGGI's vital work, we will be working with our suppliers to transform their approach managing their fishing gear and ensuring best practice when it comes to gear marking, disposing of marine litter, recycling old gear and reporting lost kit."
Head of sustainability and responsible sourcing at Waitrose, Tor Harris, added: "Bringing organisations together to solve the issue of abandoned fishing equipment can only be a good thing for marine life. Responsible sourcing is a top priority for us so this is a positive step for the environment and the future of sustainable fishing."
Ghost gear affected more than 800 species of marine life, according to a report released in March by World Animal Protection. It estimated between 5%-30% of the decline in some fish stocks was caused by the issue.
Discarded nets, pots and lines represented more than 70% of all the floating macroplastics in the ocean and cause the deaths of more than 100,000 whales, dolphins, seals and turtles every year through entanglement, the report said.
["Source-thegrocer"]