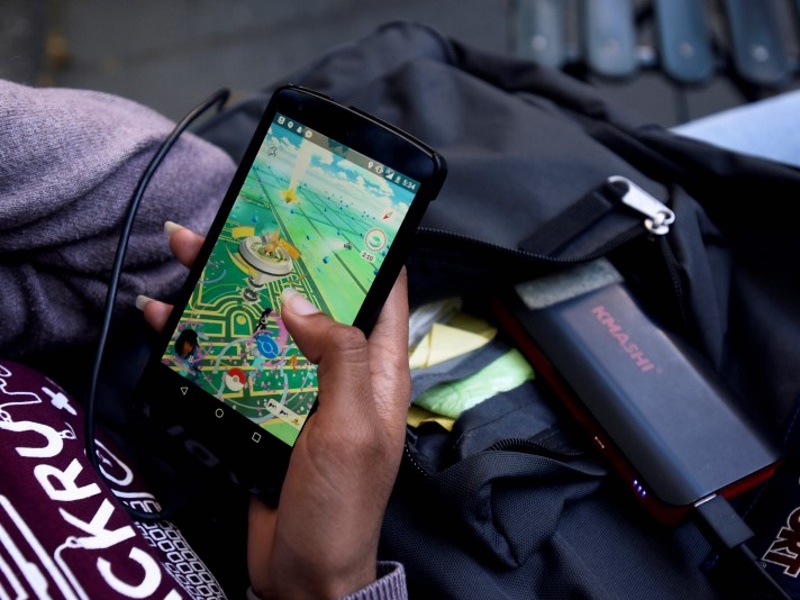 Nintendo Co. shares plunged by the most since 1990 after the company said late Friday that the financial impact from the worldwide hit Pokemon Go will be limited.
The stock sank 18 percent to JPY 23,220 at the close in Tokyo Monday, the maximum one-day move allowed by the exchange, wiping out JPY 708 billion ($6.7 billion or roughly Rs. 45,096 crores) in market value. After debuting in the US earlier this month, Pokemon Go launched in Japan on Friday and became available in Hong Kong on Monday.
The correction comes after Pokemon Go's release almost doubled Nintendo's stock through Friday's close, adding $17.6 billion (roughly Rs. 1,18,468 crores) in market capitalization. Nintendo is a shareholder in the game's developer Niantic Inc. and Pokemon Co., but has an "effective economic stake" of just 13 percent in the app, according to an estimate by Macquarie Securities analyst David Gibson.
(Also see:  Pokemon Go No Longer Working in Parts of India, Reddit Users Complain)
"It's still possible to say that in the short-term it's overheated," said Tomoaki Kawasaki, an analyst at Iwai Cosmo Securities Co.
In a press release after the market closed on Friday in Japan, the Kyoto-based company said the game's financial impact will be "limited" and that it is not necessary to revise its annual forecast even after factoring in current conditions. It also said revenue from Pokemon Go Plus, a Nintendo-produced accessory for the game expected to go on sale soon, has already been factored into the current guidance.
(Also see:  This Pokemon Go Map Will Show You Every Pokemon Location)
"The content of the announcement itself is not that shocking, but it is a surprise they said it on Friday instead of when they report earnings" later this week, said Nobuyuki Fujimoto, a senior market analyst at SBI Securities Co. "The game has been published in Japan, so for the time being we've exhausted all the catalysts."
(Also see: Pokemon Go iOS: How to Download Pokemon Go for iPhone, iPad)
The company will report first-quarter earnings on Wednesday after the market close, a period which ended before the release of Pokemon Go. The firm is forecasting an annual net profit of JPY 35 billion in the current fiscal year, up from the JPY 16.5 billion it earned last year.
Short interest in Nintendo surged earlier this month as bears bet the stock rally had gone too far. As of July 20, short-sellers had built up a bet worth $940 million (roughly Rs. 6,326 crores) – or 2.6 percent of outstanding shares – that the stock would fall, according to researcher IHS Markit. At current prices, such a bet would have generated about $140 million (roughly Rs. 942 crores) in profits.
(Also see: How to Download Pokemon Go APK, Install, and Play on Android)
Shares of related companies also fell. McDonald's Holdings Co. (Japan), the game's exclusive launch partner, declined 12 percent. Electronic parts maker Hosiden Corp., which Mitsubishi UFJ Financial Group said may produce Pokemon Go Plus, sank 16 percent.
(Also see: How to Play Pokemon Go in India? Here's Everything You Need to Know)
Besides the earnings announcement on Wednesday, Morgan Stanley said the next focus point is if Pokemon Go launches in China, where access to geographical data necessary for the game is restricted by the government. Investors are also waiting for announcements on Nintendo's other upcoming mobile games and its next-generation console expected to be released next year, analysts Mia Nagasaka and Yuki Maeda wrote in a July 22 report.
© 2016 Bloomberg L.P.