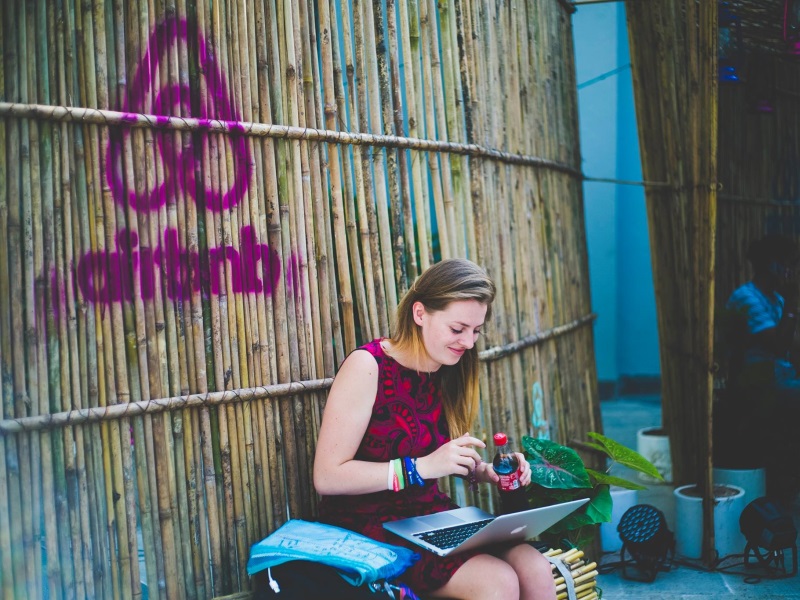 Ahead of President Barack Obama's landmark trip to Cuba, the US government has given Airbnb the green light to accept bookings in Cuba from non-American customers.
The San Francisco company's website said Sunday it had received a license from the US Treasury to "welcome guests from around the world to stay one of their 4,000 listings in Cuba."
The move, announced hours before Obama's arrival in Havana, represents the latest effort by his administration to chip away at decades of Cold War-era sanctions.
The Republican-controled Congress has refused to lift an embargo on Cuba, but Obama is betting that a host of incremental and seemingly technical steps will open Cuba's economy, transforming the communist-controled island economically and politically.
Cuba's stagnant economy and tightly controled politics have led to a steady flow of illegal migrants making the perilous 90-mile journey across the Strait of Florida.
Obama's approach is a dramatic U-turn for the US government, which for decades tried to squeeze the Cuban government through sanctions.
"It's a soft war" said John Kavulich, president US-Cuba Trade and Economic Council, "using visitors as the soldiers, commercial airlines as the air force, and cruise ships as the navy."
On Saturday Starwood Hotels & Resorts announced it had signed three hotel deals in Cuba, a first for a US hospitality company since the 1959 revolution.
Airbnb began doing business in Cuba a year ago, tapping an already existing tradition of Cubans opening their homes to paying travelers.
Until now, only American customers had been allowed to use the service.
Obama's visit is the first by a sitting US president since Calvin Coolidge arrived 88 years ago.
Download the Gadgets 360 app for Android and iOS to stay up to date with the latest tech news, product reviews, and exclusive deals on the popular mobiles.