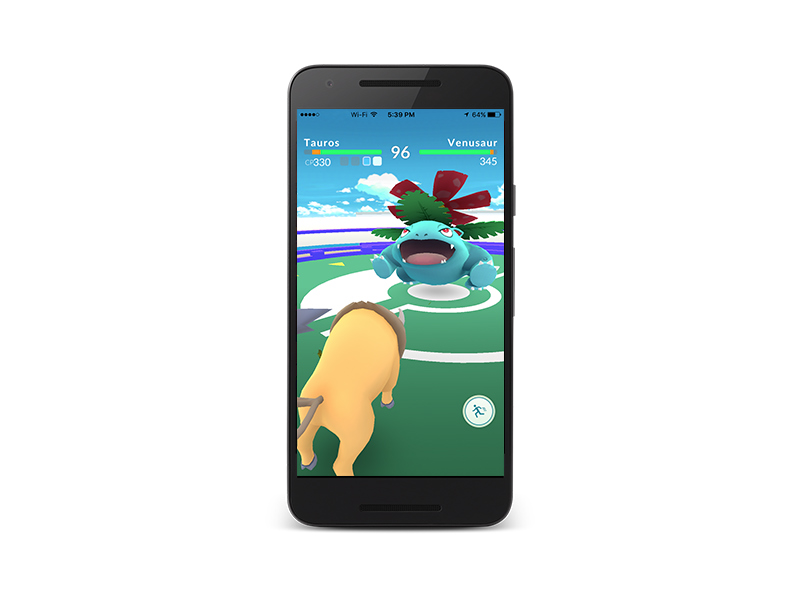 HIGHLIGHTS
Niantic responds over its latest update to Pokemon Go
It removed the step counter feature as it did not work
Limited access to third-party services is why India doesn't have it yet
Pokemon Go was updated over the weekend and in doing progress for a few users has been reset. To further fuel fan outrage the update removed the step counter, also known as footprints from the game. This was crucial in forming players of their distance from nearby Pokemon. Niantic, the game's developer has finally broken silence on this move, explaining that it did not work as intended.
(Also see: Pokemon Go Update Resets Game Progress, Some Users Complain)
"We have removed the '3-step' display in order to improve upon the underlying design. The original feature, although enjoyed by many, was also confusing and did not meet our underlying product goals. We will keep you posted as we strive to improve this feature," a post on the official Pokemon Go Facebook page reads.
And while the latest update has resulted in furore, what with revoking access to third-party maps such as Pokevision, that hasn't stopped others from working such as Smart Poke 2 which bypasses Niantic's latest update. Though still in beta, Smart Poke 2 has a host of features to make playing Pokemon Go a breeze. Nonetheless, given Google's propensity to remove such apps, it'll be interesting to see how soon before it vanishes from the Play Store.
(Also see: Pokemon Go Advanced Tips and Tricks)
Niantic also revealed the reason for the game's delayed launch in countries such as Brazil and India.
"We have limited access by third-party services which were interfering with our ability to maintain quality of service for our users and to bring Pokemon Go to users around the world. The large number of users has made the roll-out of Pokemon Go around the world an… interesting… challenge," admits the company, reiterating its desire to bring the game to other nations. "And we aren't done yet! Yes, Brazil, we want to bring the game to you (and many other countries where it is not yet available)."
While Pokemon Go isn't officially available for a large part of the world, that hasn't stopped the game from coming under the scanner from authorities. Particularly in New York where playing online games including Pokemon Go would result in a violation of parole for sex offenders.
Share a screenshot and win Samsung smartphones worth Rs. 90,000 by participating in the #BrowseFaster contest.
["Source-Gadgets"]