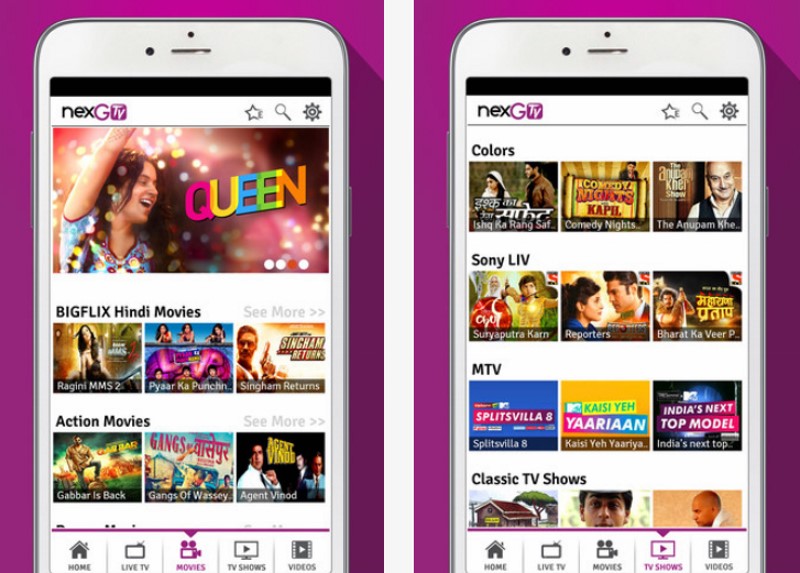 Mobile TV application NexGTv said it has begun expansion of its services into 140 countries, and will expand its business in a phased manner.
"We are delighted to go live across the world. Our endeavour is to deliver the best product and streaming experience to our audiences across the globe. NexGTv will be currently targeting its expansion in more than 140 countries through the global billing on its Android app," NexGTv COO Abhlesh Verma said in a statement.
The Gurgaon-based company has started streaming content in English, Hindi and Tamil. In the first phase, the company plans to expand its offering targeting Indian-origin viewers in the UK, Australia, Canada, and the US.
The company has secured worldwide rights for Rajshree Entertainment, One Network Entertainment, HT Media , Star Entertainment and 9X Media. It also has rights for 'It's My City' series starring Priyanka Chopra.
"In the first phase, NexGTv has already secured the requisite digital rights to screen content beyond Indian borders for more than 11,500 hours of programming from close to 20,000 hours of programming it hosts on the platform," Verma said.
Besides an Android version of its application, NexGTv will expand its presence to Apple's iOS. "The company will initially focus on Indian diaspora onto its premium platform and then source local content in the country of presence for wide reach," NexGTv spokesperson added.
Download the Gadgets 360 app for Android and iOS to stay up to date with the latest tech news, product reviews, and exclusive deals on the popular mobiles.
["source-Gadgets"]