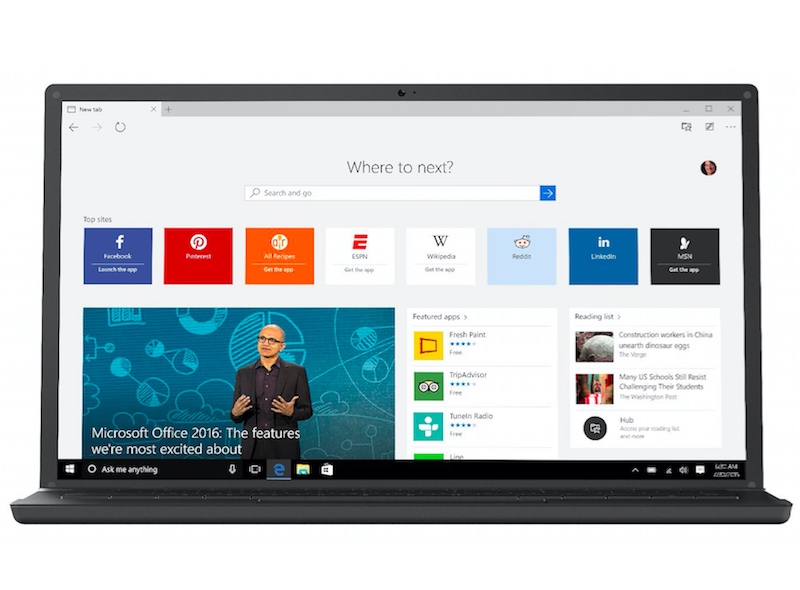 Microsoft introduced support for extensions in Microsoft Edge for Windows Insiders in a build that was released last week. As of now, there are only a handful of extensions to play with. But very soon, we may have a plethora of extensions for the company's Web browser. Microsoft has said that it is working on a tool to port Chrome extensions over to Edge – potentially opening the floodgates for extension makers.
Jacob Rossi, a Microsoft Edge engineer, said on Twitter that the company is working on a porting tool to bring Chrome extensions to Edge. "Lots of questions on this: yes we're working on a porting tool to run Chrome extensions in Edge." he tweeted. "Not yet finished and not all APIs supported." In following up posts on the micro-blogging website, Rossing said that the company is carefully selecting extensions to bring to the Microsoft Edge Store currently.
Microsoft released Windows 10 Insider Preview Build 14291 to Insiders on the fast ring last week. The new Windows 10 build offers users with the ability to install extensions on their Web browser. At the time, the company had only three Edge extensions to show: Microsoft Translator, Reddit Enhancement Suite, and Mouse Gestures. Over the weekend, a new extension called 'Turn off the Lights' became available for users. A user can utilise this extension to turn the background dark when watching a video for a better entertainment experience.
As for users who want to try Microsoft Edge extensions on their phone, Rossi noted that Microsoft Edge for Windows 10 Mobile could also get this functionality some day. Responding to a user's query about this, Rossi wrote, "[We're] focusing on desktop first, but it's [extensions for mobile] not out of the question."
Download the Gadgets 360 app for Android and iOS to stay up to date with the latest tech news, product reviews, and exclusive deals on the popular mobiles.