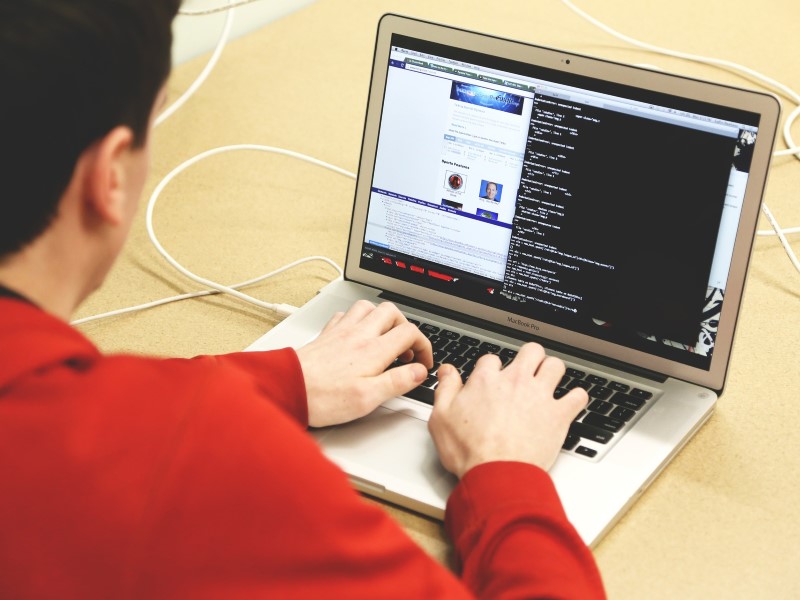 More computer programmers are self-taught rather than graduates of coding "bootcamps" or industry certification programs run by big tech companies, according to recent survey results by Stack Overflow, one of the largest coder communities on the Internet.
These statistics were posted as part of the 2016 edition of the website's annual survey. Stack Overflow is a forum with more than 4 million registered users where developers can ask and give coding advice. The survey was completed by more than 50,000 developers from 178 countries. It provides a glimpse into the current landscape of one of today's most in-demand careers.
A whopping 69 percent of the developers reported that they were totally or partially self-taught, with 13 percent saying they were completely self-taught. This is compared to 6.5 percent who completed a full-time bootcamp program, 7 percent who did an industry certification program and 43 percent who have either a B.S. or B.A. in Computer Science.
Twenty-five percent took some sort of online course, either independently or to supplement other training. Participants were able to select multiple education levels, so some of those who marked self-taught also indicated they had taken an online course as part of their self-teaching method. A total of 31 percent of the developers have received no formal college or university training and have learned to code through bootcamps, industry certification programs, or taught themselves, Stack Overflow confirmed with The Washington Post.
Tech recruiter Dave Fecak isn't surprised at the prevalence of self-taught developers. "If you have access to a computer and a connection, you can take and consume hundreds of free courses and videos, download free development tools, build apps and make them available to the general public in an online store, and share your code with employers," he said. "Access to the tools required to become self-taught has never been better."
The data suggests that educational alternatives to a computer science bachelor's degree are still burgeoning. Those who indicated that they were self-taught shot up from 41 percent last year to 69 percent now through online coding courses or other means.
People increasingly have been turning to online courses and MOOCs (massive open online course). Those who marked "online course" increased from 17 percent to 25 percent from 2015 to 2016, according to the survey. Examples of such learning methods include those offered by Codecademy or Stanford Engineering Everywhere, which offer free coding instruction that can be completed on one's own time. There are also paid online courses, such as TreeHouse ($25 or roughly Rs. 1,500 a month).
Bootcamps have also seen an increase in usage. Stats in that category have nearly doubled from last year's survey, which had graduates at 3 percent. The unaccredited, for-profit programs have seen huge spikes in enrollment in the last year, and traditional four-year colleges and universities are starting to pair with these companies or adopt bootcamp-style programs themselves. Bachelor of Science degrees in computer science, meanwhile, decreased from 2015 to 2016 by about 3 percent.
When it comes to salaries, however, bootcampers came in comparatively higher at around $112,493 (roughly Rs. 74,39,162). Those with a four-year B.S. or B.A. degree in computer science averaged at $108,143 (roughly Rs. 71,51,496) and those who are self-trained at $103,801 (roughly Rs. 68,64,360).
Fecak is surprised that graduates of bootcamps are reportedly earning more than those with four-year degrees in computer science. He's guessing it has to do with bootcamps' proximity to urban centers, where salaries are higher due to cost of living, as well as recruiting tactics of these bootcamps.
"Many bootcamps also earn placement fees by placing their graduates with employers just like an agency recruiter or headhunter will, and those employers are usually in relatively close proximity to the bootcamp. Sometimes those employers visit the bootcamp before graduation to start the recruiting process and network with students," he said.
But one thing to note from the survey regarding salary and education is that the highest paying developers were the most educated: PhD's and master's in C.S. were at the top of the list.
The survey also showed that Android is the most in-demand language. Javascript is the most used language for both front and back-end developers, and Rust is the most loved while Visual Basic is the most dreaded by developers.
© 2016 The Washington Post
Download the Gadgets 360 app for Android and iOS to stay up to date with the latest tech news, product reviews, and exclusive deals on the popular mobiles.