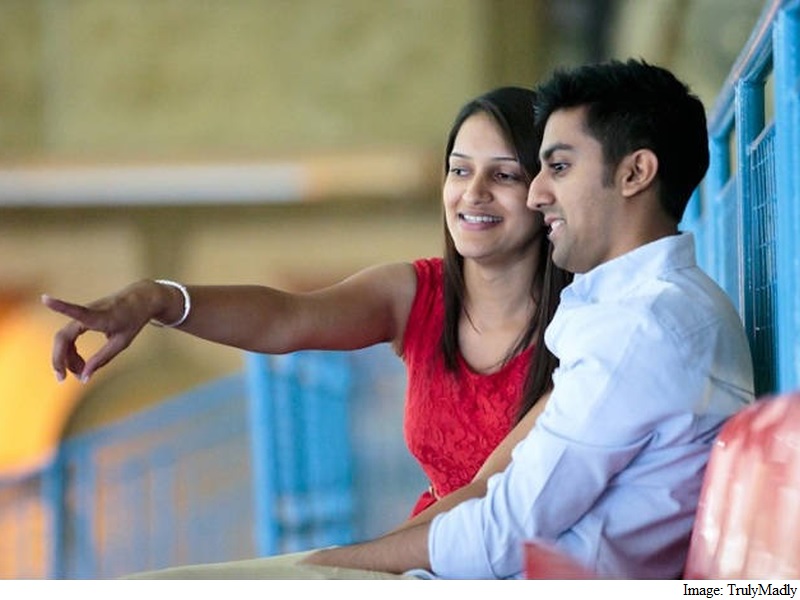 ]
HIGHLIGHTS
There is a growing number of dating apps in India
These platforms talk about localisation and India-specific features
Many users, however, say that the differences don't matter
India is a country with a lot of single people, a lot of smartphone users, and a big shortage of opportunities for people to interact with members of the opposite sex. The math doesn't look good, and at least partially explains whyIndia is Tinder's biggest market in Asia. But is it enough for an app like Tinder to be just present in India, or is India a market that needs more of a local touch?
That's what any number of Indian companies, and Tinder, seem to believe. For one thing, no company that spoke to Gadgets 360 wants to be seen as a dating app alone. Indians might be embracing Tinder, but Tinder India head Taru Kapoor says that Tinder is about expanding your social circle and not "hooking up".
"Our vision is social discovery, whether it's making friends or dating or forming relationships," Kapoortold Gadgets 360 before the launch of Tinder Social "[Tinder] Social is a part of that vision. Sometimes we interact with people one on one, and at other times we make friends in groups. With social we bring another part of the experience to the app."
That's why Tinder changed its app based on the feedback it got from Indian users, perhaps the biggest change being the addition of educational and professional qualifications to user profiles.
Other companies are exploring more ways in which they can accommodate Indian users. Parooz, an app that was recently launched in India by US-based Shekhar Yadav, looks like a generic Tinder clone. Yadav was in Bengaluru recently and spoke to Gadgets 360 about what sets Parooz apart from Tinder, and plans to grow the app in India.
One thing that he believes is that simply letting people swipe and connect is not enough. The app needs to be custom-built for India, which is why he regularly makes trips here to connect with his target audience.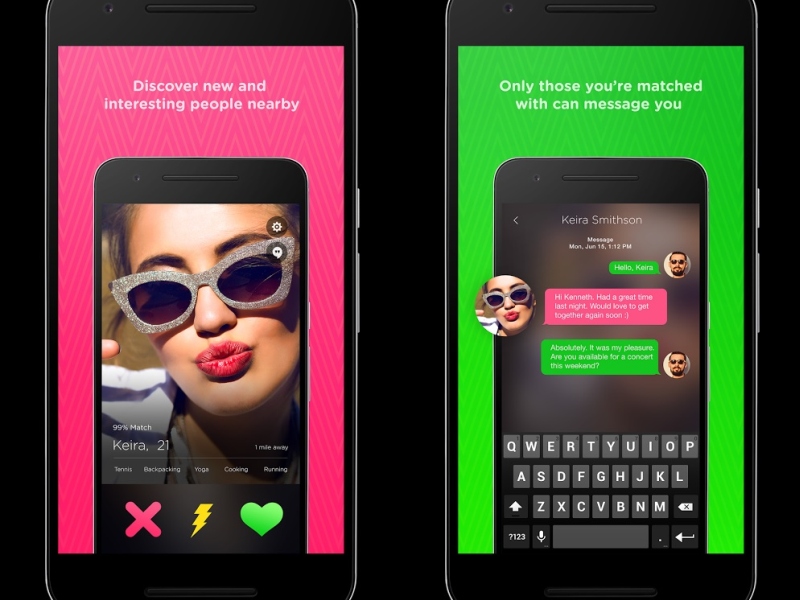 Going offline
The overall flow of Parooz is very similar to Tinder, though it comes with an anonymous mode to allow people to browse through profiles without making yourself public. By doing this, you can look at people in your area, though you can't match with or talk to them without signing up.
"We're looking at different ways to make the app more user-friendly," said Yadav. "One of the things that we are doing is offering suggestions about conversation topics to users, so that they can get a conversation going."
Another thing that Parooz wants to do is help you to plan offline events. "Suppose you're both fans of a particular music act, and you're chatting and you decide to go for a concert," explained Yadav, "We want to be able to help you to book your tickets and make the plan to go for the concert together." To accomplish this, the company is looking at ways to organise the bookings, though it's also looking for partners to create a "social ecosystem".
(Also see: How a Dating App for Burrito-Lovers Exposed One of Online Dating's Biggest Myths)
Other apps are also trying to focus on offline-dating. Companies like Sirf Coffee focus on setting up one-on-one interactions offline; others such as Floh, founded by Siddharth and Simran Mangharam, function more like the online membership to an offline club, which includes many successful startup founders.
Mangharam pointed out that Floh has conducted over 500 meetups in the last five years. They authenticate profiles by vetting people over telephone, and the focus on events means face to face meetings instead of anonymous browsing online.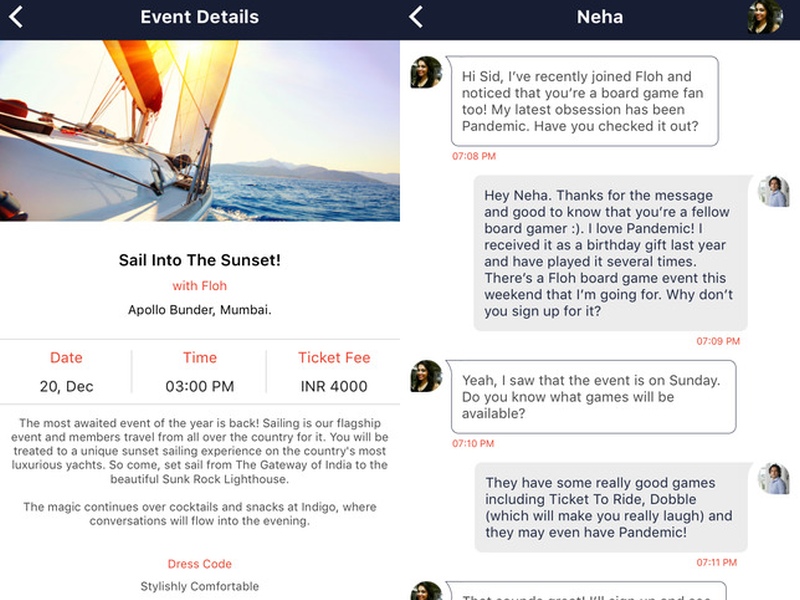 What do users want?
Offline meetings and professional and educational status might be 'made for India', but the users we spoke to raised fairly universal problems. One user who spoke to Gadgets 360 said that his biggest issue was that many of the profiles are not genuine.
The companies talk about using Facebook for authentication – Yadav says Parooz analyses user behaviour over time to see if the metadata being generated looks like genuine activity or spam – but fake profiles are prevalent across nearly all apps.
One female user who spoke to Gadgets 360 described the apps as being a bit of a video game, saying, "I like having the meat market to browse through. We're [Women are] use to being stared at by men, so it can be a kind of stress relief to be the one doing the leering instead."
The companies can talk about algorithms that empower modern matchmaking and social discovery, but it seems Indian users aren't that different compared to their global counterparts – some people are looking for dates, and others are just messing around.