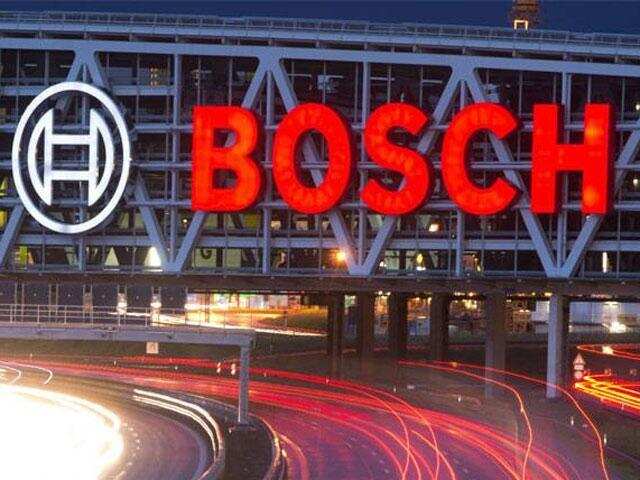 Bosch Home Appliances will invest 100 million Euros over the next 3-4 years towards personalizing solutions, brand building, strengthening its technology centre, and setting up a robust refrigerator factory to bring its best-in-class German technology in India and magnifying India's role globally, the company said in a statement.
In the coming years, Bosch will take its offerings from conventional to digital and transform businesses beyond mobility, by focusing on connectivity and new digital business models for customer value, as well as extending new employment opportunities in the space.
According to the company, India's household appliances market is expected to grow at 14.5 percent annually (CAGR 2018-2022), resulting in a market volume of USD 2,028 million by 2022. Bosch India expects its business in this sector to grow significantly over the coming years. In line with this insight, Bosch has steadily expanded its product portfolio, with a major focus on localized offerings and India-first innovations built with the highest quality of German engineering, the company said.
BSH Household Appliances which started operations in the country in 2010, has launched new categories like fully automatic top loader washing machines, small appliances, and freestanding microwave ovens here this year. The company has also launched its luxury range Gaggenau in India this year which includes an entire range of built-in home appliances like refrigerators, dishwashers, cooking appliances.
"We want to remain the consumers' first choice. Innovation and technology are the key pillars at BSH Household Appliances and we are constantly working towards simplifying the day-to-day lives of consumers by reinventing and regionalizing solutions and accessories including branded detergents for washing machines and dishwashers," said Gunjan Srivastava, Managing Director, and CEO, BSH Household Appliances.
BSH sells its products through 55 exclusive Bosch outlets, 25 Siemens outlets, large format stores like Croma and Vijay sales along with hundreds of direct dealers. The company is still in the process of building its distribution channel and expanding its retail presence. BSH currently manufactures front-loading washing machines in its 42-acre facility around Chennai in Tamil Nadu. The company will soon start manufacturing other appliances in this facility as well.
["source=forbes]