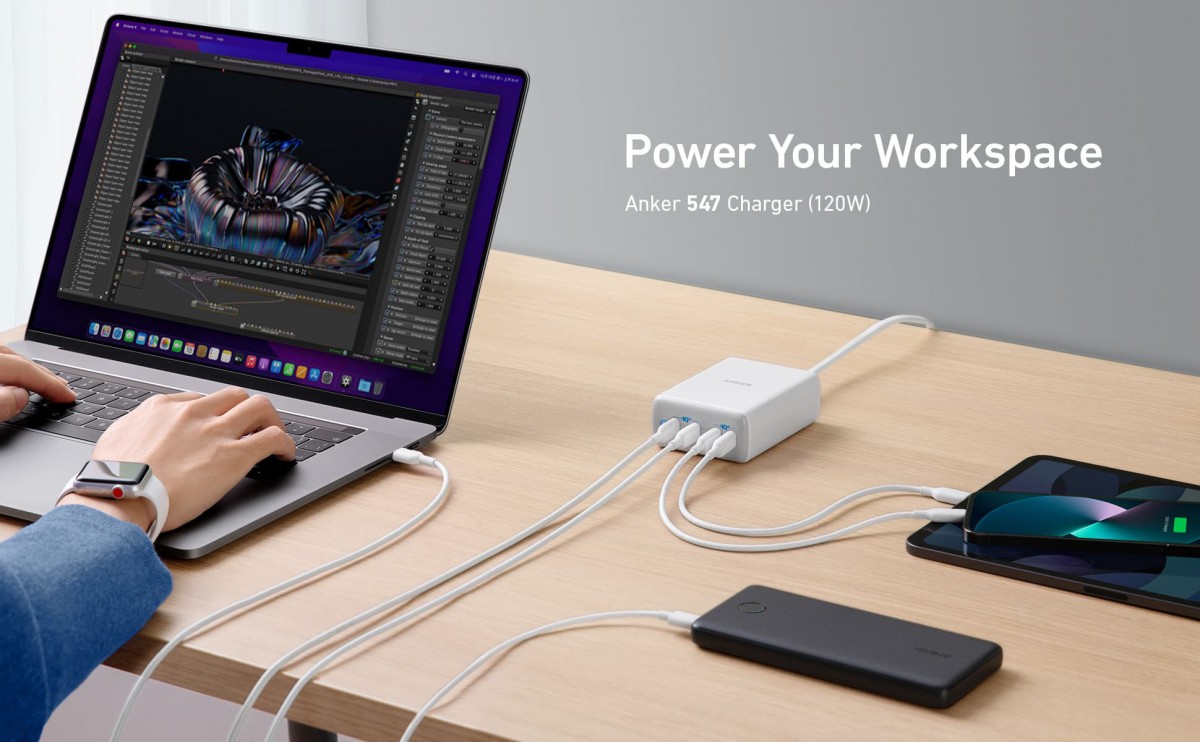 The way this works is that different ports on the charger have different outputs. One of the ports is capable of sending up to 100W of power by itself if it's the only one in use. Another one can do up to 60W and then the remaining two can do 20W each.
Now, if you plug in two devices, the 100W port drops down to 90W if you use one of the two 20W ports or 60W if you use the 60W port. And if you're charging three devices, then the 100W port drops down to 60W and the 60W port drops down to 30W depending upon which other port is being used. And if all ports are in use, the 100W port drops down to 50W.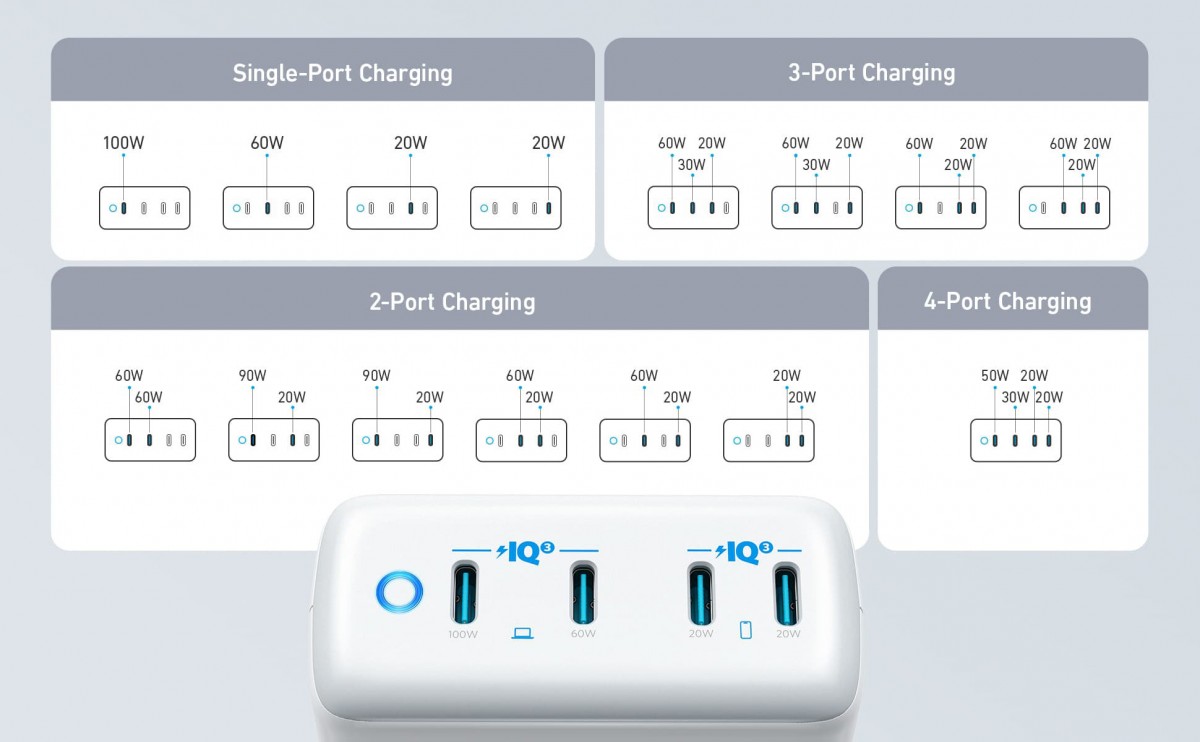 It's all a bit complicated but with a bit of use you won't have to bust out a calculator every time you want to use this thing. Still, if you have a bunch of USB-C devices to charge, the Anker 547 can crank out a ton of power at once; even with all ports in use you are getting at least 20W per port, which can be enough for many devices.
Aside from that, the charger uses a cable to plug into the mains instead of plugging in directly. The cable is detachable, which should make it convenient while traveling. The charger features the usual safety features, such as output high-voltage protection, input short-circuit protection, input current regulation, temperature control, etc.
["source=ndtv"]