Life isn't fair. Some earn their billions; others are born into them.
Most of the world's youngest billionaires fall in the latter category, but not Mark Elliot Zuckerberg. The 31-year-old hoodie clad programming prodigy is without a doubt a standout self-made billionaire, striking it beyond rich with a social media game-changer that forever transformed how humans communicate — one billion of us and counting.
The Facebook co-founder and CEO once again claims the top spot on Singapore-based consultancy Wealth-X's annual list of the wealthiest individuals younger than 35, released in August. Two of his co-founders — one of whom joined the cocksure techie in dropping out of Harvard to work on Facebook full time — also made the list.
Related: Billionaire Wisdom: 8 Insights From a Quartet of the World's Most Effective Entrepreneurs
Three of Facebook's original five founders aren't the only power tech trio on the roundup. Airbnb's founding trio — Brian Chesky, 33, Nathan Blecharczyk, 32, and Joe Gebbia, 33 — also grace the mindbogglingly wealthy who's who. The youngest mogul to make the list is Snapchat co-founder and CEO Evan Spiegel, only a tender 25 and sitting on a colossal fortune of an estimated $1.9 billion. Must be nice.
For a look at Wealth-X's top 10 young billionaires, check out the envy-inducing roundup below.
10. Thomas Persson
Image credit: H&M
Age: 30
Company: Hennes & Mauritz (H&M)
Estimated net worth: $2.7 billion
Swedish heartthrob Thomas Persson is living the luxe life thanks to a popular cheap chic retailer you know as H&M. While its image is hot, young and current, the story of the Swedish company behind the brand dates back to 1968, when Persson's grandfather merged two European apparel shops by the names of Hennes and Mauritz Widforss. Now you know.
The billionaire bachelor's father is Sweden's richest person, and his brother, sister and aunt are all billionaires, too. When Persson's not busy globetrotting, gracing glitzy red carpets and painting the town red, the London Met Film School grad dabbles in film production.
9. Joe Gebbia
Image credit: Airbnb
Age: 33
Company: Airbnb
Estimated net worth: $3 billion
Joe Gebbia, Airbnb's bowtie-wearing co-founder and chief product officer, founded three businesses before launching Airbnb with his former Rhode Island School of Design classmate Brian Chesky. An avid inventor, he designed and patented a buttox-shaped portable seat cushion called CritBuns. He also founded two now-defunct graphic design-focused web ventures.
The avid mid-century modern architecture fan helped drive Airbnb deeper into the business travel market this year, expanding to new markets in Cuba and Africa. He says his "ultimate dream" is to book at night at the Eames Case Study House No. 8 in Pacific Palisades, Calif. We have a sinking suspicion he could afford to, that is if it were an option.
Related: Airbnb Co-Founder: If Rejection Slows You Down, Entrepreneurship Isn't For You
8. Brian Chesky
Image credit: airbnb.com
Age: 33
Company: Airbnb
Estimated net worth: $3 billion
Back in 2007, Brian Chesky and his roommate Joe Gebbia were too broke to pay rent on their San Francisco apartment. To avoid getting booted by their landlord, the enterprising industrial designers decided to rent out three air mattresses on their floor for $80 bucks a piece. The sharing economy forefathers hobbled together a basic website advertising their crash pad for rent and the rest — a few setbacks along the way included — is history.
Eight years and a none-too-shabby leg up from Y Combinator later, the scrappy little Internet startup that almost never was puts an estimated 800,000 people up every night in some two million listings in 190 countries, reigning supreme in the coveted Silicon Valley unicorn club.
Chesky said his mom thought the premise of Airbnb — letting strangers sleep at your pad when you're out of town — was "the worst idea ever." Who's skeptical now, Deborah Chesky? Not only does your son have the health insurance you wanted him to have, he also has more money than he knows what to do with.
Related: Billionaire Mark Cuban on Raising Kids: 'I Don't Want Them to Be Entitled Jerks'
7. Nathan Blecharczyk
Image credit: Airbnb
Age: 32
Company: Airbnb
Estimated net worth: $3 billion
Airbnb isn't Nathan Blecharczyk's first major entrepreneurial endeavor. The Harvard computer science grad founded a pioneering Internet marketing business while still in high school that served clients in 20 countries. Before co-founding Airbnb in 2008 and overseeing the $25 billion-dollar online accommodations rental hub's tech strategy as CTO, he worked in various software engineer posts at Microsoft, Batiq and OPNET Technologies.
6. Elizabeth Holmes
Image credit: Elizabeth Holmes | Twitter
Age: 31
Company: Theranos
Estimated net worth: $4.5 billion
Like Mark Zuckerberg, Elizabeth Holmes dropped out of an Ivy League university during her sophomore year to pursue her entrepreneurial dreams. At age 19, the ambitious chemical engineering major quit Stanford and bootstrapped Theranos, a revolutionary Palo Alto, Calif.-based blood diagnostics startup, mainly with money her parents saved for her college education.
The now-$9 billion company, poised to upend the $73 billion dollar diagnostics industry, was recently rocked by an explosive Wall Street Journal exposé. The tell-all alleges that Theranos has struggled with and neglected to use its proprietary fingertip-prick blood test technology. Holmes has hit back at the criticism, saying the company is awaiting FDA approval it will "absolutely" get.
Related: Out For Blood: Theranos Orchestrates Bold PR Coup in the Face of Damning Allegations
5. Scott Duncan
Image credit: Enterprise Product Partners
Age: 32
Company: Enterprise Product Partners
Estimated net worth: $5 billion
Scott Duncan is living proof that you don't have to be a Silicon Valley tech wizard to be in the billionaire club these days. The golden spooner inherited his father's astronomically successful energy pipeline company in 2010, alongside his three sisters. And you bet they're billionaires, too.
The Houston-based big game hunter may have grown up rich, but his entrepreneur father, Dan Duncan, hailed from humble beginnings. The son of an impoverished farmer, he launched Enterprise with $10,000 and two propane trucks. From there, he slowly, steadily amassed a monumental oil and gas fortune that his children reap the benefits of today.
4. Eduardo Saverin
Image credit: Eduardo Saverin | Facebook
Age: 33
Company: 99
Net worth: $5.3 billion
Brazil-born Eduardo Saverin met Mark Zuckerberg during his junior year at Harvard and quickly became best friends with him. The Facebook co-founder — and first investor and chief financial officer — was famously jilted by Zuckerberg just after the social network took off.
Brutally screwed out of his original 30 percent stake in the company, the serial angel investor sued Zuckerberg, eventually settling out of court for an undisclosed amount. We will likely never know how much Zuck forked over, as Saverin, like the Winklevoss twins, was made to sign a non-disclosure agreement as part of the deal.
The accomplished economist and serial angel investor is now on the board of directors of 99.co, a Singapore-based real estate buying and selling platform. Had Saverin kept his original stake in Facebook, he'd now be worth somewhere near $34 billion. What a pity.
3. Yang Huiyan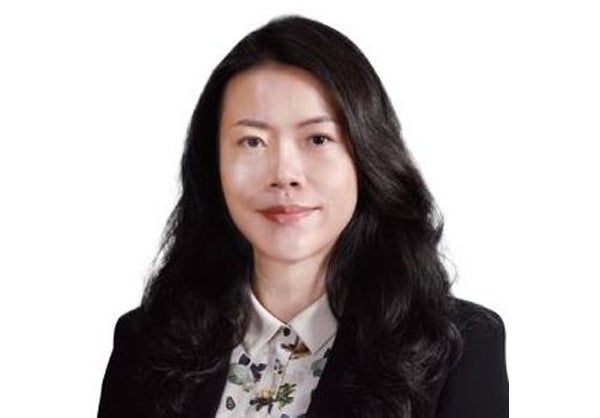 Image credit: WealthX
Age: 34
Company: Country Garden Holdings
Estimated net worth: $5.9 billion
China native Yang Huiyan received much of her real estate magnate father's fortune when he transferred his property development company, Country Garden Holdings, to her in 2007. The momentous change of hands made her the youngest female billionaire in the world at the time. The reportedly low-key Ohio State University grad is now believed to be the richest woman in Asia.
Related: 8 CEOs Who Amassed a Fortune Before Age 30 (Infographic)
2. Dustin Moskovitz
Image credit: WikiCommons
Age: 31
Company: Asana
Estimated net worth: $9.3 billion
Dustin Moskovitz, nicknamed "Destroyer" during his four-year founding run at Facebook, lucked out as one of Mark Zuckerberg's dormitory roommates at Harvard. Facebook's first chief technology officer also dropped out of the Ivy League institution after moving to Palo Alto, Calif., to springboard the social behemoth to the next level. The self-taught coder, who learned to program specifically to launch Facebook, later left the company to co-found Asana, an app that enables coworkers to collaborate without email.
1. Mark Zuckerberg
Image credit: Mark Zuckerberg | Facebook
Age: 31
Company: Facebook
Estimated net worth: $46.1 billion
Mark Zuckerberg, aka "Slayer" to his former frat bros, launched "thefacebook.com" from his Harvard dorm room on Feb. 4, 2004. He was just 19 at the time and "didn't know much about business back then." Two years before that instant-hit stroke of genius, when he was still in high school, the coding wunderkind turned down a $1 million offer from Microsoft. Along with AOL, Bill Gates' software company wanted to scoop up Zuckerberg's Synapse Media Player, an innovative music streaming app he invented. Zuck was wise and held out. Later, MTV wanted to buy Facebook for $75 million. Again, he didn't budge. After all, that's chump change to the high roller now.
["source-Entrepreneur"]