Rowan Atkinson was so believable in Maigret that fans didn't even expect him to say 'Wibble'.
Rowan Atkinson was so convincing in crime drama Maigret that viewers said they were able to temporarily put aside his comic personae.
The Mr Bean and Blackadder star, 62, received mixed reviews for his debut as French detective Jules Maigret last year, with some critics questioning his casting as the pipe-smoking detective.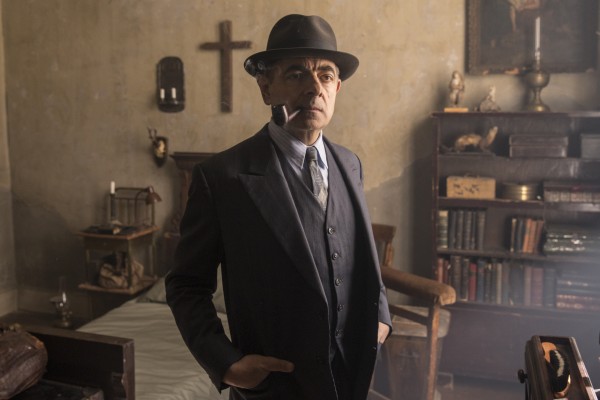 But his return to the character in new film Night At The Crossroads won praise from fans who said he was so good that they stopped expecting him to be his famous comedy alter egos.

Viewers warmed to Rowan's straight portrayal of Maigret in the film, which was set in 1950s Paris and saw the detective investigating after the body of a diamond merchant was discovered in a car.

Rowan appeared in two Maigret films last year, Maigret Sets A Trap and Maigret's Dead Man.
Night At The Crossroads will be followed by another film in the series, Maigret In Montmartre, later this year.
The star recently said viewers should come to their own conclusion about Maigret's new outings.
"The proof of the pudding is in the eating," said the actor and comedian.
"All I would ask is that people watch them and make their own mind up. I think they've got a lot of appealing qualities."
["Source-irishnews"]