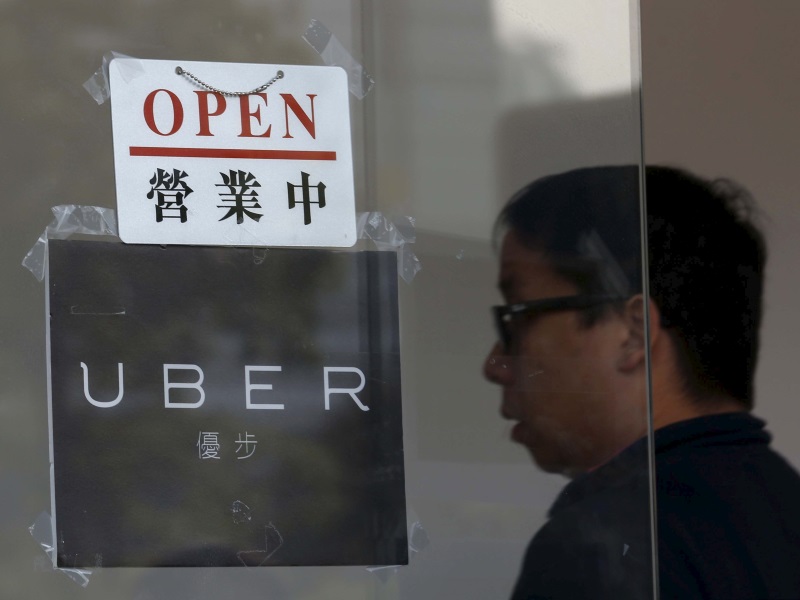 Didi Kuaidi raised the target on its latest round of funding to more than $1.5 billion (roughly Rs. 10,007 crores), according to a person familiar with the matter, as China's largest ride-hailing service stockpiles cash for its battle with Uber Technologies Inc.
Uber's largest competitor will be valued at more than $20 billion (roughly Rs. 133 crores) in the round, said the person, who asked not to be named because the matter is private. The round will close soon and is multiple times over-subscribed, Vice President of Strategy Stephen Zhu said Thursday without naming a target or investors.
Didi needs capital to bankroll an aggressive program for recruiting drivers and keep fares competitive as it strives to hold off a hard-charging Uber. The US startup, the world's most valuable, spent more than $1 billion (roughly Rs. 6,671 crores) in the country last year and has said China could eventually become its largest market.
"We believe we will be the last one standing," Zhu told the Credit Suisse Asian Investment Conference in Hong Kong. The company will "soon" be profitable, he said, without giving a timeframe.
Didi had been seeking to raise $1 billion, a person familiar with the matter said in February. The company's existing investors include Alibaba Group Holding Ltd. and Tencent Holdings Ltd., China's two biggest Internet companies.
Didi is raising cash just as startup investment recovers from a fourth-quarter downturn. The value of venture deals in China rebounded about 50 percent to $12.2 billion in the first quarter, according to London consultancy Preqin Ltd. Both Uber and Didi have raised money at a rapid clip to fuel a costly fight.
On-demand car services have taken off around the world as mobile usage expands and riders seek simpler or quicker alternatives to taxis and public transportation. Yet Uber and its rivals can lose money on rides because they rely on subsidies to attract customers, especially as they enter new markets.
Didi raised $3 billion (roughly Rs. 20,015 crores) last year, which valued it at $16.5 billion, a person familiar with the matter said at the time. The company formed an international coalition with Lyft Inc. in the US, India's Ola and Southeast Asia's Grab to fight a globally expanding Uber.
Didi, which operates in more than 400 cities across China, expects to be able to serve some 30 million riders and 10 million drivers daily by the year's end. It now has 4 million active drivers. By as early as May, the startup could complete as many as 13 million rides daily, Zhu said.
Local regulations are one of the more significant potential hurdles that ride-hailing services grapple with. Back home, Didi faces competition from a spate of local governments who are trying to set up their own ride-hailing services.
"When we have a competitor, a strong one, it drives the team so strongly to fight and to work hard," Zhu said.
© 2016 Bloomberg L.P.
Download the Gadgets 360 app for Android and iOS to stay up to date with the latest tech news, product reviews, and exclusive deals on the popular mobiles.