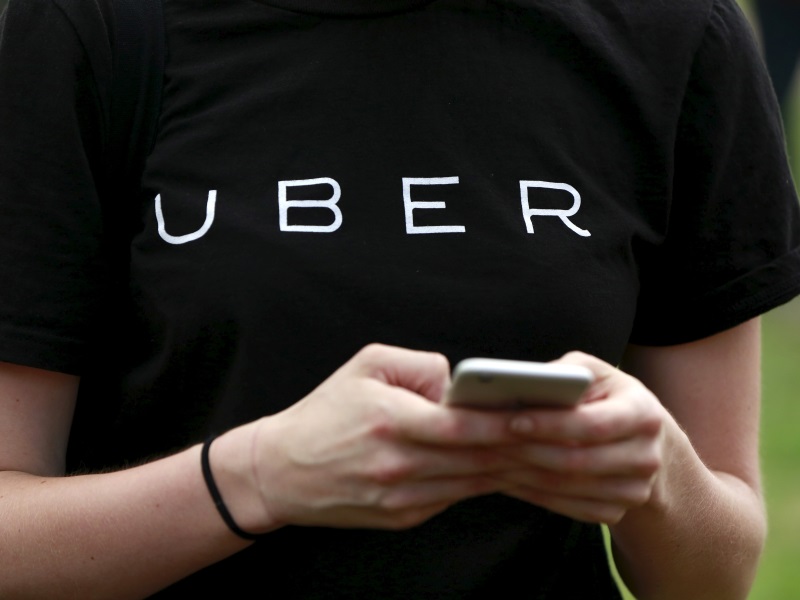 Police in Michigan say an Uber driver who carried out a shooting spree last month told investigators that the ride-sharing app forced him to commit murder, US media reported Monday.
Police charged Jason Dalton, 45, with killing six people and wounding two during his rampage in the city of Kalamazoo, 150 miles (240 kilometres) west of Detroit.
Dalton confessed to the murders, saying the smartphone app instructed him where to go to shoot victims after taking over his "mind and body," the Detroit Free Press reported, citing police reports obtained through a public records request.
City officials did not immediately respond to requests for confirmation.
Dalton told police that upon opening the Uber app, he saw a symbol resembling a devil's head and "that's when all the problems started," the newspaper reported.
The app "would give you an assignment and it would literally take over your whole body," investigators reported Dalton as saying, the paper said.
Dalton carried out the shootings outside an apartment complex, a restaurant and a car dealership between driving customers for Uber during a five-hour period.
The police reports also said that after the car Dalton had planned to use failed to start, he took another that left his wife without transportation.
Speaking to her at his parents' house after the first shooting, he warned she would not be able to return to work and that their children could not go back to school – and that and she would understand why by watching television news, the paper reported.
Investigators say they are still trying to determine a motive.
A judge has ordered Dalton, a former insurance adjuster, to undergo a mental competency exam, prosecutors said earlier this month.
He faces a mandatory life sentence in prison without parole.
Mass shootings – in which at least four people are killed or injured – take place almost daily in the United States, with 330 deaths recorded last year.
The Kalamazoo shooting spree prompted President Barack Obama to urge governors to fight gun violence.
However, Republican lawmakers, many of whom are backed by the powerful National Rifle Association lobby group, have blocked Obama's attempt to pass gun control legislation.
Download the Gadgets 360 app for Android and iOS to stay up to date with the latest tech news, product reviews, and exclusive deals on the popular mobiles.