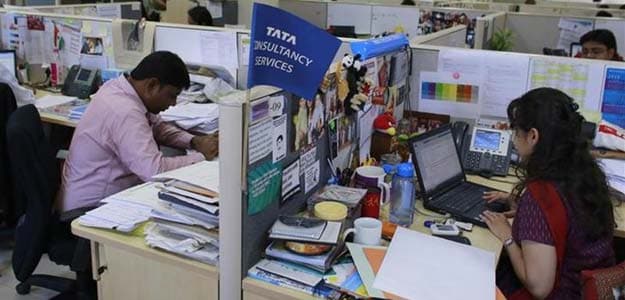 London:
India's largest software exporter TCS on Tuesday said it is working with an Irish medical training college to deploy iON Cloud solutions that will enable doctors from across the world to collaborate, share insights and learning with other medical professionals.
The partnership will enable the Royal College of Physicians of Ireland (RCPI) to create an online community which helps doctors share expertise and access online courses throughout their careers.
The new tool called 'The Physician Network' is a resource based on the Tata Consultancy Services' (TCS) iON Digital Learning Platform to enable virtual 'common-interest communities' and facilitate best practice knowledge-sharing.
"The world of higher education is changing and the solutions TCS is innovating help to put RCPI at the forefront of an emerging trend that sees technology being used to support doctors in the delivery of care and in their own professional development throughout their careers," said Leo Kearns, CEO, RCPI.
"Our network of doctors is our greatest asset which is why we are committed to their professional development, through both online courses and through collaborative knowledge exchange, so that new ideas and techniques and discoveries can be readily shared and adopted globally," Kearns said.
The TCS iON Digital Platform enables the College's digital strategy to be reimagined as a fully integrated service bring real value to physicians worldwide.
Doctors will be able to collaborate from any location around the world, using the mobile-optimised solution to share insights and learnings with other medical professionals.
Speaking about the partnership V Ramaswamy, Global Head TCS iON, said the education sector was facing a revolutionary change globally with evolving needs of the institutes and the students.
"TCS iON is a superior cloud based solution that addresses these changes and enables institutions to enhance the experience of their stakeholders," Ramaswamy said.
"We are privileged to have partnered with the Royal College of Physicians of Ireland to successfully transform RCPI's education platforms and streamlining their processes," he said.
The TCS iON Digital Assessment platform is also being used to allow doctors in Ireland, India, Oman, Saudi Arabia, the UAE and Malaysia to take the internationally-benchmarked Membership Royal College of Physicians of Ireland (MRCPI) examinations.
(Except for the headline, this story has not been edited by NDTV staff and is published from a syndicated feed.)