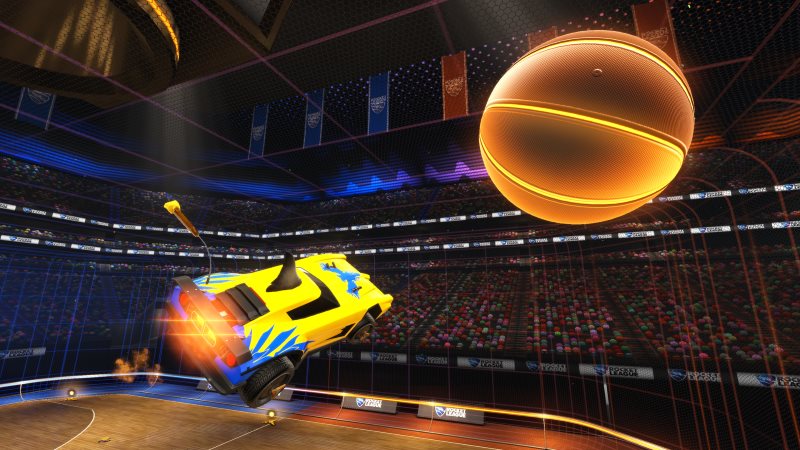 Rocket League is getting yet another update. While recent ones have focused on matchmaking and ranked play, this one will let you play a game of basketball.
"March Madness is just around the corner. Great time to tease the mode we're working on next #RocketLeagueHoops," teased the Rocket League account on Twitter. March Madness is America's premier college basketball tournament. Barring this, little else has been said by developer Psyonix at this time.
Half of Rocket League revolves around hitting a football into a goal, which makes it sound a lot like FIFA or PES. But instead of puppeteering professional athletes from around the world, you drive a rocket-powered car that's roughly one-fourth the size of the ball, and can hurtle through air, crash into others (no fouls!), and flip like a dolphin on steroids.
What also separates the car-football game from FIFA is the initial learning curve. Football games have become increasingly complex, which dissuades new players from trying it out. Rocket League is a game anyone can pick up as it lacks the combos pro-FIFA gamers will use on a regular basis.
The cars meet football game has been around on PlayStation 4 and Windows PCs for over half a year now, since the first week of July. It released on the Xbox One last month and Psyonix is planning to release it on OS X and Linux as well. Rocket League has grossed over $50 million (approximately Rs. 331 crores) since launch, and picked up two awards at The Game Awards 2015.
["source-Gadgets"]