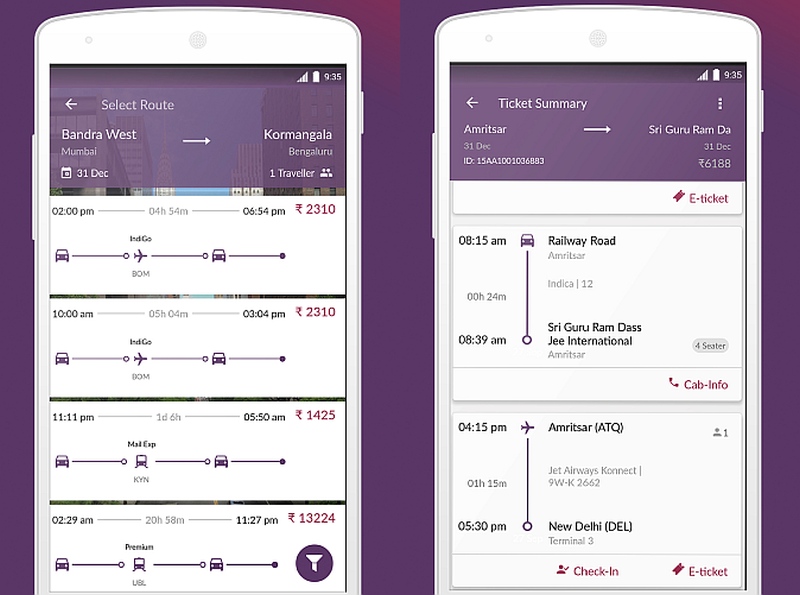 Launched in 2015 by IIT-Delhi batchmates Ronak Gupta and Abhishek Aggarwal, Routofy is an interesting travel app that lets you book multi-mode transport with a single click – that's a complicated way of saying that the site lets you search for trains, flights, and cabs, and plan a journey not just from station to station, but from your home to your destination, with a single search.
Sites like Cleartrip of MakeMyTrip allow you to search for flights, planes, or buses, but each of those is a separate search. Who hasn't looked up a flight, then seen the price and decided to check out a train fare? And when you're trying to do something like plan a holiday in Jaisalmer, you may want to take a train first to a place like Jaipur, and take a bus from there, and possibly a taxi when you reach the city as well.
From experience, we can tell you that this last search is particularly difficult to manage when you're going across multiple pages of multiple sites, checking the different timings of all the options, along with all their prices. With Routofy, the experience boils down to a simple one; you enter the start and end point, and your travel dates. After that, Routofy searches across the different modes of transport, and offers the 'best' solution – for instance, for the Delhi to Jaisalmer trip, it showed a route that involves a taxi ride from home, then a train to Bikaner, a second train to Jaisalmer, and a taxi to take us to the hotel – it's a longer route (by 8 hours) but costs only Rs. 1,000; a more direct route is also presented, that will cost Rs. 7,500. It's a lot easier to balance out time and money across different modes of transport this way, and doesn't need you to make an Excel sheet just to go on a holiday.
"We want to make the most suitable solution for our users, not connect them from one airport to the next," says Gupta. "The big OTAs have stayed pretty much the same since they started, we wanted to be something more." To show these results, the company gives weight to multiple data points, and taking this together shows you the different options. "We look at the price, the duration of the journey, and we look at comfort, so there's a comfort weightage for an economy flight, and for 3AC, and for a Volvo bus, and we look at all these factors to make our suggestion, though users can choose to sort by price, or duration instead." The app also learns from your behaviour, Gupta claims.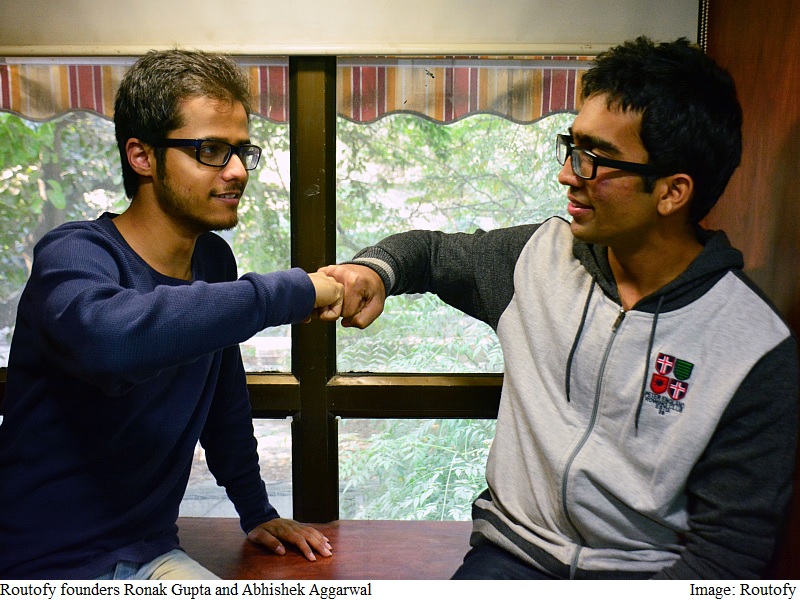 "It might not be a very big difference but some users will prefer one mode of transport over another – and you can customise all this in the results – so the next time you travel, the top ranked results will reflect your preferences," he explains. "A little bit like how if you search for something on Google and I search for the exact same thing, we won't get the same results."
At the same time, the app is also building an engagement model – "we know when you're supposed to be travelling, so we thought we'd use that to add some value," says Gupta. "So we can show you your flight status, and your e-tickets. You can do a Web-check in, and when you're in a cab or a bus, you can share your location with someone too. Also, if your flight is delayed, we have that information, so we can tell the cab company as well, even before you land."
The app itself is good looking and works smoothly. It's been put together by a small team, naturally, and it's still evolving. Like most startups, the story for Routofy starts with a founder experiencing a perceived shortcoming in existing systems. In this case, Gupta was in Paris for a semester, as part of an exchange program at IIT, and he found it quite difficult to book travel as he was constantly comparing bus, train, and plane tickets on different websites. That was the idea behind it anyway; the way the company was born was through the hostel network in IIT. Gupta was working on a five year dual-degree course in Chemical Engineering.
His co-founder, Aggarwal, opted for Computer Science, and the two first met and became friends through a dance team. Gupta came to Delhi from Indore, and Aggarwal came here from Patiala – while chatting, Gupta wryly tells us that during their five years at IIT, they probably never went more than 5Km from campus. They graduated in 2015, and one year later, have launched the Routofy app for Android. So how did the idea get off the ground?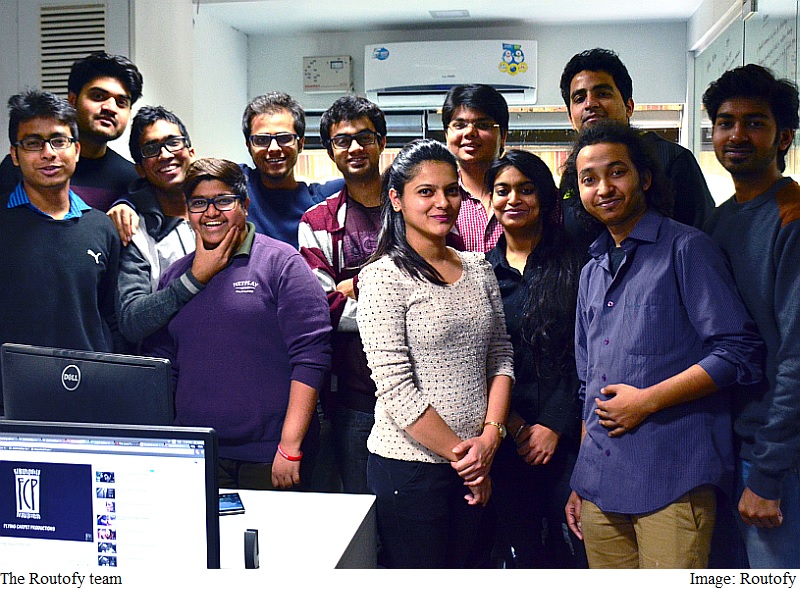 Gupta credits two things – first, the Enterprise Development Cell at IIT, which organised a talk where he heard someone from Zynga talk about building a business, and how to choose a co-founder. But things really got rolling thanks to a hostel senior, Nikunj Jain. A prolific entrepreneur, Jain's Frankly.me raised $600,000 (approximately Rs. 4 crore) last year and Gupta met Jain through common friends from the hostel. Jain came through with the first round of funds that got Routofy started, and once the business got a little bigger, he was instrumental in introducing Gupta to yet another IIT-Delhi alum, Snapdeal COO Rohit Bansal. The company hasn't revealed the amount of funding it has received, but Gupta says that he's running a 15 man team, thanks to investments by Jain, Bansal, and Snapdeal CEO Kunal Bahl.
Since the leadership is made up of people at their first jobs, Gupta has been hiring expertise to fill in gaps in areas like sales, and says that the company has been tying up with corporates, because the app can replace a company's travel desk. But the majority of the team remains technical, Gupta says – "we're building out more features, like return tickets really soon too. All the information is real time, and we are going to keep improve the product too right now."
"For us, the revenue comes from transactions right now, but we've been looking at different ways to do that, so we've got the assistant and it could give you useful recommendations that can also be monetised, for example," he adds. "Right now though, I'm just trying to build something."
Download the Gadgets 360 app for Android and iOS to stay up to date with the latest tech news, product reviews, and exclusive deals on the popular mobiles.
["source-Gadgets"]