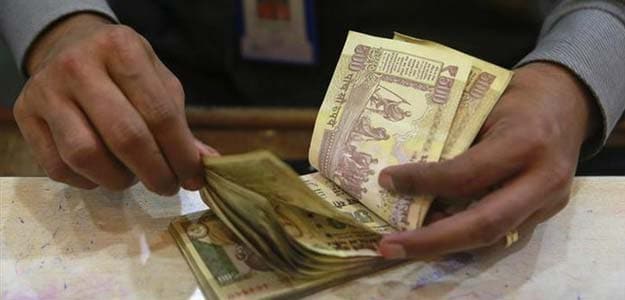 New Delhi: With an aim to increase its customer base, Pension Fund Regulatory and Development Authority (PFRDA) Chairman Hemant Contractor on Wednesday urged the government to provide 'Triple E' benefits to the schemes under the National Pension System (NPS) to bring them at par with EPFO and PPF where the maturity amount is not taxed.
"Our request to the government is with regard to making NPS a Triple E product," Mr Contractor said on his expectations from the Union budget to be presented by Finance Minister Arun Jaitley on February 29.
Under the 'Triple E' category investment, all three accrued interest and withdrawal are exempt from tax.
Talking to reporters, he said making the NPS an 'exempt-exempt-exempt' product would go a long way in increasing the customer base of PFRDA.
"If this happens then our customer base will surely increase and it will help raise our corpus substantially," he said.
He said as compared to other pension schemes, NPS is a bit disadvantageous as both EPFO and PPF enjoy the 'Triple E' benefit.
"If our schemes too offer such facility, we think this will help us make join in a large number with our scheme," Mr Contractor said.
The retirement saving scheme NPS falls under EET (exempt-exempt-taxable) category, wherein investment gets deduction in the taxable income and also income/interest/gains are not taxed. However, maturity proceeds are taxable.
The Pension Fund Regulatory and Development Authority runs the NPS.
Mr Contractor further said PFRDA has urged the government for continuation of the additional deduction of Rs.50,000 for contribution towards the NPS under Section 80CCD.
The PFRDA is also demanding that service tax on purchase of annuity should be removed.
In order to reduce cost and time of operation and ensure wider coverage of old age income security schemes, PFRDA has also modified e-NPS platform to accept PAN and bank e-Aadhaar as the KYC document for online registration of subscribers under NPS.
"PFRDA has accordingly revisited the issue and believes that enabling e-Aadhaar in addition to PAN and bank account based KYC for the e-NPS platform can reduce the cost and time of operation and ensure wider coverage to the citizens," it said in a statement.
It said with the operationalisation of this modified e-NPS platform, the subscriber will now have various options for opening of account.
They can open account through points-of-presence-service provider (POP-SP), use online PAN and net banking of selected banks.
Besides, they would also be able to open account online using Aadhaar number, it said.
To instill the habit of saving for older age by pension contribution, PFRDA is also planning to introduce a 'soft compulsion' approach for the unorganised sector, wherein subscribers will be given voluntary choice to join a pension scheme when they join a job.
There has to be some element of soft compulsion to join pension schemes. We are working on that. It is successful model in other countries, so we want it to work here also," Mr Contractor added.
["source-ndtv"]