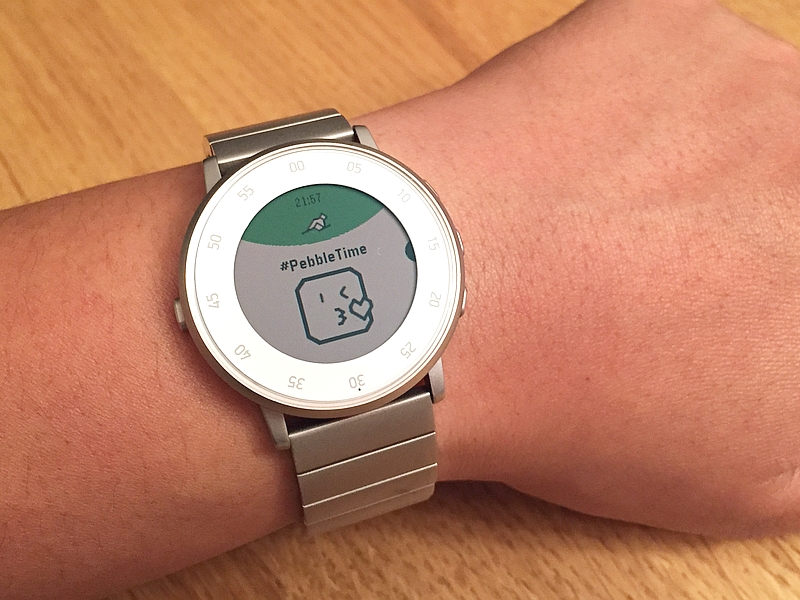 Pebble has rolled out a firmware update for its smartwatches and has also updated its Android and iOScompanion apps, bringing all of them to version 3.10.
For the Pebble smartwatches, the firmware v3.10 brings tweaks the Pebble Health notification including a 'refined' activity summary that users get at the end of the day. The update also brings 12 super-sized emojis, meaning that when a user receives one of these single emojis, the watch will now show it in jumbo size. Inclusion of Chinese character support in notifications and alerts is also present. Wearers can change the language by navigating to Menu > Settings > Watch Language > Selected Language. Several fixes for bugs with performance improvements too come as a part of the firmware v3.10.
Pebble smartwatch users can check for the firmware update by going to Menu > Support > Updateyour Pebble from the Pebble Time smartphone app.
Talking about smartphone companion apps, the Pebble Time v3.10 app for Android features Send Text improvements along with in-app language support for English, French, German, Italian, Portuguese, and Spanish. Several bug fixes and performance improvements have also been included. The latest Pebble Time app for Android can be downloaded from Google Play.
As for iOS users, the Pebble Time v3.10 app brings a redesigned look and feel in the Manage Watchfaces, Apps, and Notifications sections. Settings and Options tabs can now be accessed from the top right menu.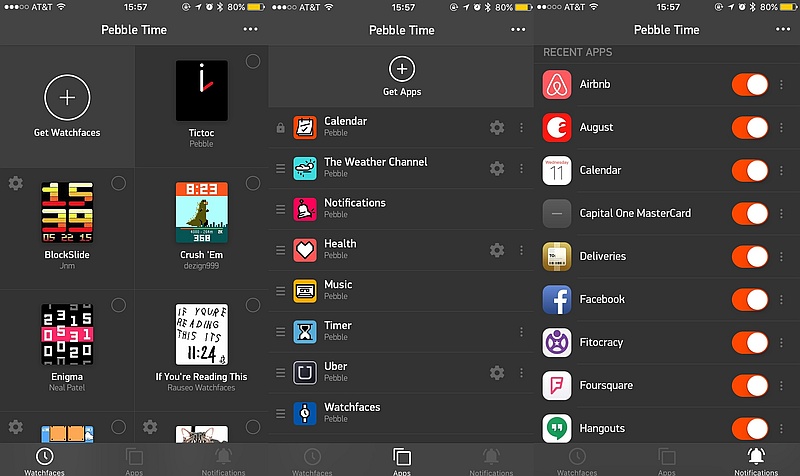 "The new design offers a smoother experience when setting up and managing your Pebble while laying the groundwork for cool new features to come," adds the Pebble blog post.
New notification filtering also comes as a part of the app update. Users can now Control which apps are allowed to send notifications to their Pebble smartwatch from the new Notifications tab. The company says that apps that are toggled Off are muted and will show only on the iOS device. Apps can be muted always, never, on weekdays, or on weekends. They can also be muted directly from the Pebble smartwatch when users receive a notification and select Mute from the list of actions.
Besides the same in-app language support as seen on the Android version, the Pebble Time v3.10 app for iOS features improved reliability of Text Replies. It also fixes high data usage, an issue that was faced by some users. Bug fixes and performance improvements also make its way in to the app update. The latest Pebble Time v3.10 app for iOS can be downloaded from App Store.
Download the Gadgets 360 app for Android and iOS to stay up to date with the latest tech news, product reviews, and exclusive deals on the popular mobiles.