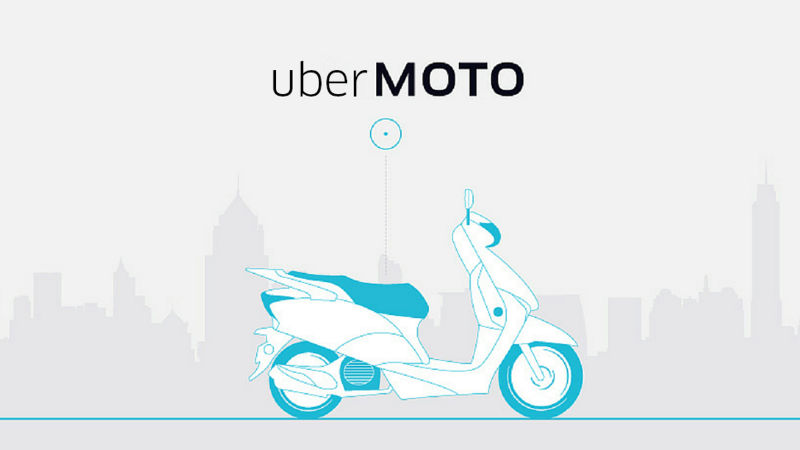 On demand transportation providers Ola and Uber have announced the launch of bike taxi pilots in Bengaluru on the same day, starting at a minimum fare of Rs. 15, for UberMoto, and Rs. 30 for Ola Bikes.
UberMoto has been launched at Rs. 3 per kilometre, and Rs. 1 per minute of trip time, while Ola bikes are available at an introductory fare of Rs. 2 per km and Re. 1 per minute of trip time.
Ola app lists Bikes as the first option on its app, though we weren't able to find any available bike taxis in the vicinity. The UberMoto option wasn't available on the app at the time of filing, and the company said that will go live on Thursday.
In an emailed statement, Ola said that bike taxis will offer the same features as its cab service, including includes driver details displayed upfront, SOS, live tracking and seamless payment using Ola Money. Additionally, all pillion riders will be provided with helmets as mandated for their safety.
Uber said that it offers GPS tracking, 2-way feedback, and the ability to share trip details with family and friends. It is also taking registrations from people who own motorbikes and scooters to become drivers on the platform and recoup the costs of their trips.
Uber had launched its first motorcycle scheme in Thailand's capital Bangkok a week ago, where it competes with GrabTaxi, which already lets users book motorcycle taxis in some South East Asian countries.
"This will help users get to where they want to be within minutes, especially in traffic prone cities like ours," said Pranay Jivrajka, Chief Operating Officer at Ola. "We expect significant demand in the pilot phase and we will continue to scale this service up in the coming weeks to cover more areas in the city and serve more users."
"Enabling transportation at the push of a button, UberMoto will offer another affordable mobility option that will help people save time and money while helping cut congestion in our cities over time," said Amit Jain, President, Uber India.
Other startups operating in the two-wheeler on-demand taxi space include Baxi and M-taxi, which operate in Haryana, the second state in India to allow bike taxis as a mode of public transport.
HeyTaxi, which operates as a ride share and on demand delivery service in Mumbai and Bengaluru was reportedly told by the Mumbai's RTO division to shut down as it lacks government sanction, but is currently operational all across Mumbai, said Vikram Lakhotia, in an email to Gadgets 360. The app was functional and accepting bookings at the time of writing.
Written with inputs from Reuters
Download the Gadgets 360 app for Android and iOS to stay up to date with the latest tech news, product reviews, and exclusive deals on the popular mobiles.