If you want things to go your way, don't say any of this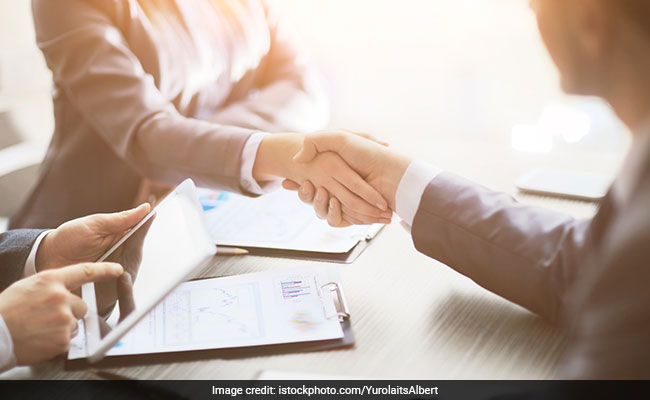 Preparation pays off, literally, when it comes to salary negotiations. Research about the market and company standards can only take you so far – you need to be able to pitch yourself too. There are some phrases people tend to use in these discussions that don't really end up working in their favour – despite what they (or you) believe. Here are a few of them. Remember not to say any of this during your next salary negotiation.
1. 'I'm getting married/moving house/etc'
Let us try to say this as politely as possible – no one cares. Your personal matters are just that – personal. And you can not expect them to influence any professional decisions made at that meeting. The best thing to do is avoid talking about your personal dilemmas, no matter how much they're affecting you, and focus on the work you're doing and it's worth.
2. 'I'm sorry but…'
Don't apologise. We all tend to use the word quite liberally, especially when talking to superiors. But there is nothing to apologise for here – you're talking about your remuneration, which is your right. Don't feel embarrassed or uncomfortable about it. You've worked hard for it.
3. 'I need/want… '
But do you really 'need' it? And if you want it, so what? We're sure every person wants a higher salary. But what's more important is – do they deserve it? Sometimes the answer to that is no. During your salary negotiations, instead of telling them what you want, tell them what you deserve – and why.
4. 'I have another offer that is much higher'
Take it then? You don't want your prospective employer to think you're in it just for the money. If the other company is offering you more money, and that's all that matters, you would have taken it anyway. So don't play that card and try to keep the focus of the conversation on the offer you're discussing.
5. 'I haven't had a raise in so long'
You need to put your point across, without sounding like you're whining and saying this doesn't help your case. Bringing their attention to the fact that you have not gotten a raise only makes them think that there has been no reason for you to get a raise.
6. 'But others are getting paid more to do less work'
Again, trying to compare yourself to others won't work, nor it is your place to do so. Talk about how much time and effort you have been putting in, irrespective of others – but as soon as you make it seem like a competition, you're going to lose favour in the discussion. Also, it makes you sound like a gossip-monger.
7. 'I want more…'
'More' is too vague for you to use in this discussion. 'More' can be 2% more than the original offer was. There is no room for 'more' in this negotiation. Talk about how much more you would like the offer to be and they might take you seriously.
["Source-ndtv"]