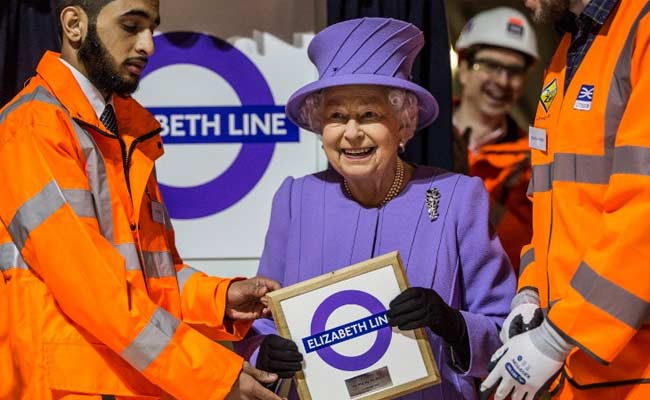 LONDON: 
A new commuter railway spanning London will be renamed the "Elizabeth Line" in honour of Queen Elizabeth II when it becomes fully operational in 2018, the London mayor said today.
The queen visited works for the "Crossrail" project in central London today with mayor Boris Johnson, who announced plans to rename the east-west line when it opens through central London.
"As well as radically improving travel right across our city, the Elizabeth line will provide a lasting tribute to our longest-serving monarch," Johnson said.
The line, costing 14.8 billion pounds ($20.1 billion, 18.9 billion euros), will link Heathrow Airport in the west to the financial city in the capital's east.
The queen plunged 28 metres on a lift to inspect works deep under the Bond Street station in the heart of London's shopping district.
She met workers on the mammoth project, which began in October 2009, and unveiled its purple logo — the same colour she was dressed in.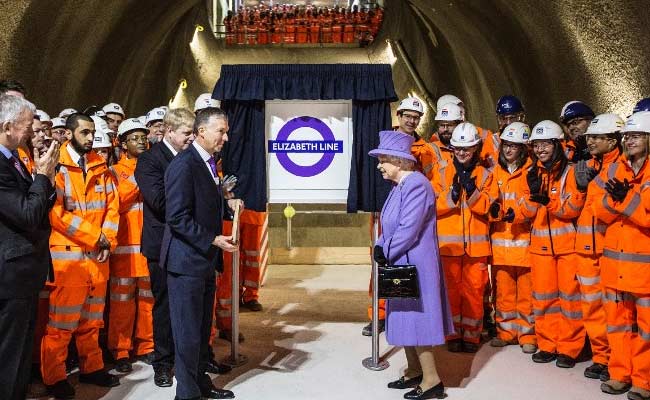 The London Underground, which celebrated its 150th anniversary in 2013, is the world's oldest rapid transit system and Elizabeth was the first British monarch to visit it, in 1969, to open the Victoria Line.
Her son Prince Charles inaugurated the Jubilee Line — named in recognition of the queen's Silver Jubilee — in 1977.
When completed, the Elizabeth line will be 136 kilometres (84.5 miles) long and will have 40 stations, linking Reading to the west of the capital with Shenfield in the eastern county of Essex via the city centre.
Around 200 million passengers per year are expected to use the service, which it is hoped will relieve pressure on London's creaking transport network.
["source-ndtv"]