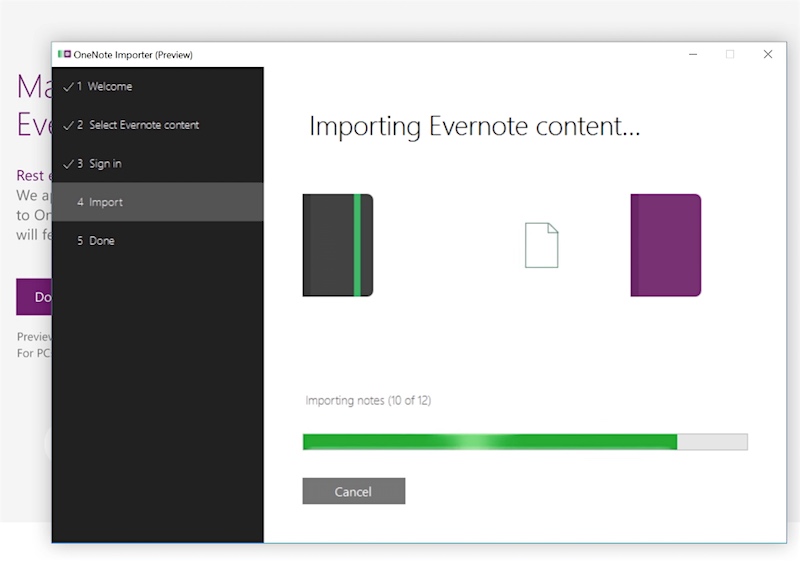 Microsoft is going after Evernote, perhaps the biggest name in the note-taking services market. If you were on the fence about whether or not you want to ditch Evernote for OneNote, Microsoft's newly released tool can help you make your decision. The Redmond, Washington-based company has released OneNote Importer tool that allows you to quickly migrate all of your content from Evernote to OneNote.
"OneNote and Evernote have a lot in common," the company's blog said, adding, "But we think you're going to love OneNote's standout features." OneNote Importer tool allows you to move all your to-do lists and notes from Evernote and move to Microsoft's note-taking service. Once imported, the data on your OneNote syncs across all your devices.
Prior to this importing tool, which is currently only available on Windows, if you wanted to move from Evernote to OneNote, there weren't many ways to move your content seamlessly. Microsoft says it will release a OneNote Importer tool for Mac in the coming months. The OneNote Importer tool, Microsoft says, also takes care of preserving the tags and right format when moving your notes from Evernote.
The company is also trying to attract Evernote users with a range of premium note-taking features. OneNote, for instance, offers unlimited monthly uploads. To recall, Evernote only offers 60MB per month to free users. OneNote users can also save emails in their notes and digitise business cards without spending a dime.
Download the Gadgets 360 app for Android and iOS to stay up to date with the latest tech news, product reviews, and exclusive deals on the popular mobiles.