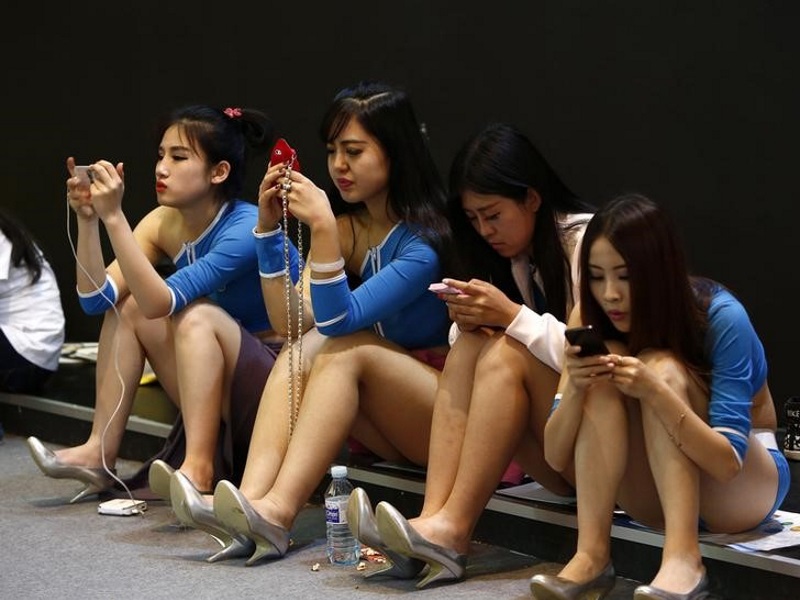 A growing number of China's retail investors are opening trading accounts on messaging and social media app WeChat, and some institutional investors are even using it to instruct brokers, making it harder for regulators to monitor trades and spot illegal activity, traders and investors told Reuters.
While using mobile messaging and social media apps for trading is not unlawful in China, regulations require reliable monitoring and recording of trades to prevent activities such as insider trading or market manipulation, and to keep on top of threats to market stability such as excessive margin trading.
China Securities Regulatory Commission (CSRC) has been clamping down on breaches, including fining four brokerages in September for failing to collect information about the identities of clients who traded stocks through external systems.
It also shut down third-party trading software used by brokers that helped traders skirt regulations by dividing one account into many sub-accounts without the need to register a name, according to local media.
Even so, using apps to buy and sell stocks over mobile phones is common in a country where retail investors account for 80 percent of share market volume.
Despite closer scrutiny from China's regulators, brokerages including large listed firms like China Galaxy Securities and smaller entities such as Great Wall Securities, started offering WeChat share trading account services last year in a bid to access the growing pool of retail traders.
China Galaxy Securities and Great Wall Securities did not return requests for comment.
Overall account openings swelled to around 46 million in the first half of 2015, from around 2 million over the same period in 2014, according to official data.
For brokers, the advantages of using WeChat are obvious, since it is the preferred means of communication for many of its 600 million users.
But a case in Hong Kong last month highlights regulators' concerns with the trend.
The regulator there suspended a trader for receiving a buy order on WhatsApp, a messaging app owned by Facebook Inc , in breach of the internal communication policies of the firm he then worked for, BTIG, noting that the company had no control over the recording and retention of such messages.
Growing risks
While the Hong Kong Securities and Futures Commission code of conduct does not prohibit the use of social messaging apps, it encourages the strict recording and time stamping of all communications and says the use of mobile phones for orders is "strongly discouraged".
Some of China's institutional investors are also using WeChat to instruct their brokers.
"In practice lots of people don't care about compliance and take orders on WeChat," said a Hong Kong-based institutional sales trader specialising in China.
The CSRC did not respond to requests for comment, nor did Tencent Holdings Ltd, the owner of WeChat.
Such concerns are not limited to China.
Clara Shih, chief executive and founder of Hearsay Social, Inc, a San Francisco-based social media compliance company, said messaging apps are also a potential gap in the compliance systems that US financial services firms have spent years building.
US brokerages must monitor and store copies of employees' electronic communications for three years and have a duty to protect clients' personal information and confidentiality, tasks made more complicated by the proliferation of social media platforms.
Technology has evolved in recent years to make it easier for companies to monitor employees' activity on traditional social media platforms such as Facebook and Twitter. But WhatsApp and WeChat are not compatible with that technology, Shih said.
Using social media for business is a growing trend but also a growing risk for compliance, said Craig Brauff, chief executive of Erado, a social media compliance company in Renton, Washington.
"Regulations are designed to keep honest people honest. If someone really wants to be dishonest, there are lots of ways around it," he said.
["Source-Gadgets"]