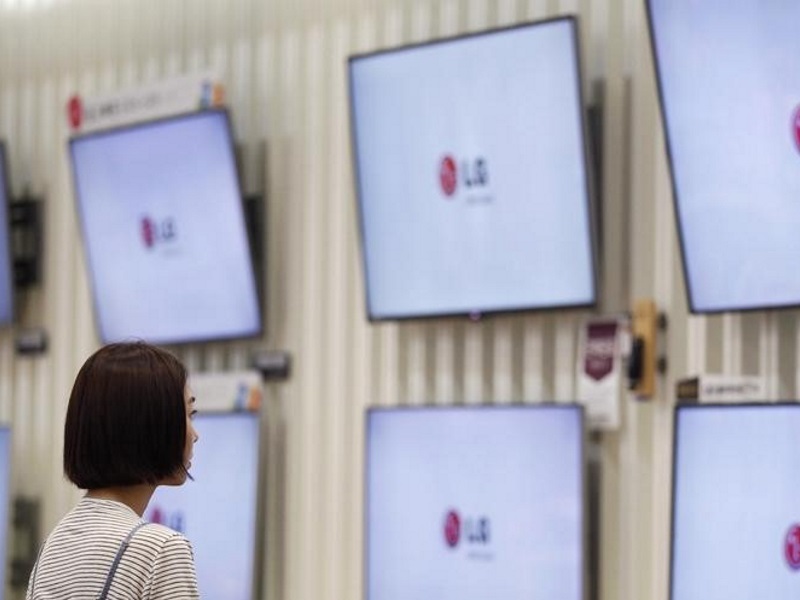 South Korea's LG Electronics Inc on Thursday posted its highest quarterly operating profit in two years, thanks to record appliances and television earnings that offset another loss for the mobile division.
The world's second-largest TV maker behind SamsungElectronics Co Ltd said in a regulatory filing its April-June profit more than doubled from a year earlier to KRW 585 billion ($521 million), matching its earlier guidance.
LG said it expected July-September operating profit to be higher than the KRW 294 billion profit it reported a year earlier, while revenue would be similar to the 14 trillion won recorded in the third quarter of 2015.
Operating profit for the appliances division jumped 49 percent from a year earlier to a quarterly record of KRW 433.7 billion, the company's top earner for the seventh straight quarter as sales of premium products continued to support margins.
LG's TV division swung to a profit of 356.7 billion won, also a quarterly record, boosted by sales of high-end televisions and improved cost structure amid declining panel prices.
The mobile business continued to struggle, however, reporting a KRW 153.5 billion operating loss, the fifth straight quarter in the red as sales of the flagship G5 fell short of expectations.
The company in April guided for a sharp second-quarter rebound in mobile earnings on G5 sales. The phone was received positively by critics for allowing users to upgrade functions such as the camera through attachable modules.
But initial manufacturing problems undermined early momentum for the G5, analysts said, leading to disappointing sales.
The firm said the third quarter would remain difficult for the business though its performance would improve as new products launched.
LG's second-quarter revenue rose 0.6 percent to KRW 14 trillion, matching its guidance for earlier this month.
© Thomson Reuters 2016