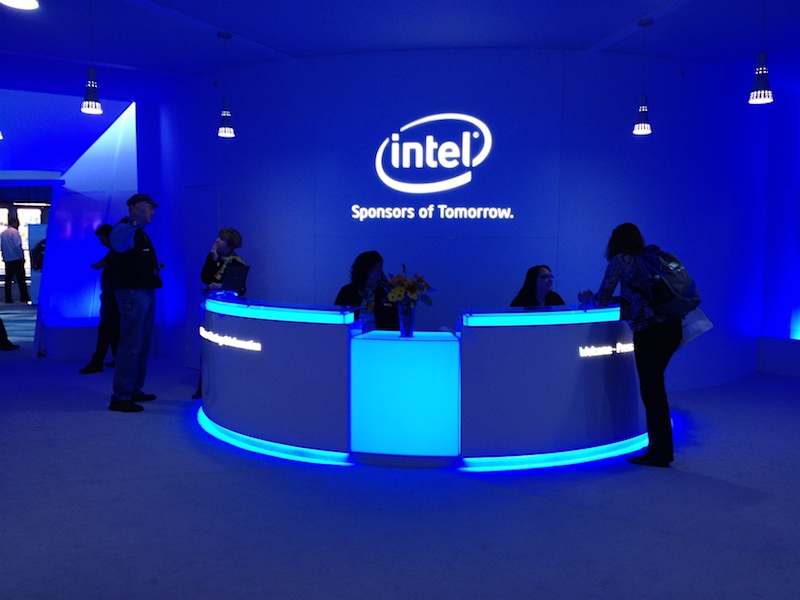 Apple's next flagship smartphone, expected to be named the iPhone 7, will reportedly have some of its innards made by Intel. According to an analyst at CLSA Securities, Intel has secured orders for a "significant portion" of the cellular modems on Apple's next-generation iPhone. The analyst adds that Apple isn't looking to completely cut its reliance on Qualcomm.
CLSA analyst Srini Pajjuri citing "Asian supply chain checks," claims that the chipmaker will supply about 30 to 40 percent of the iPhone's cellular modems. The move will understandably have a negative impact on Qualcomm, which currently manufactures modems for iPhone models.
Pajjuri believes that Apple's partnership with Intel for modems will have a 4 percent negative impact to its Qualcomm's revenue, and 2 percent on earnings. Intel, on the other hand, will see a 1.5 to 2 percent increase in its revenue and earnings.
While Apple is looking to cut some reliance on Qualcomm, the company doesn't plan to completely turn away from the chipmaker. On the contrary, the analyst believes that the company will "share shift back" to Qualcomm in 2017.
The analyst's claims follows a report from VentureBeat from last year, which claimed that Intel had an "army of more than a thousand employees" working on chips for the iPhone. The report claimed that Apple was considering utilising Intel's XMM 7360 LTE modem on the iPhone. The supposed partnership would have opened doors for Intel to fabricate the Ax series SoC for Apple as well.
The Intel XMM 7360 chip supports LTE category 10, which offers download speeds of 450Mbps and uplink speeds of 100Mbps. To recall, the iPhone 6s and iPhone 6s Plus sport Qualcomm MDM9635 modem, which offers download speeds of 300Mbps and uplink speeds of 50Mbps. Though, the more appropriate counterpart for the Intel XMM 7360 LTE modem will be Qualcomm MDM9645 chip which supports 600Mbps download speeds and 150Mbps upload speeds.
Download the Gadgets 360 app for Android and iOS to stay up to date with the latest tech news, product reviews, and exclusive deals on the popular mobiles.