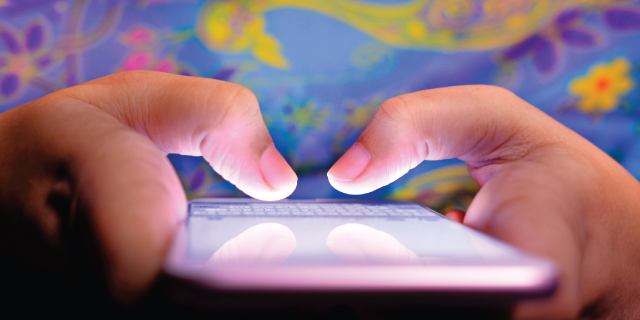 Editor's Note:The American Well-Being Project is a joint initiative between scholars at the Brookings Institution and Washington University in St. Louis.
Issues of despair in the United States are diverse, widespread, and politically fueled, ranging from concentrated poverty and crime in cities to the opioid crisis plaguing poor rural towns. Local leaders and actors in disconnected communities need public policy resources and inputs beyond what has traditionally been available.
Scholars at Brookings and Washington University in St. Louis are working together to analyze the issues underlying America's disaffection and divisions in order to provide policy ideas for a better, more inclusive future. Through on-the-ground community research in Missouri—a microcosm of America's problems—as well as the application of ongoing policy research, we hope to develop approaches that can tackle factors like lack of access to health care, scarcity of low-skilled jobs, weak education systems, and hollowed-out communities.
Simply put, we are asking how has the American Dream been broken and how can it be restored?
WHAT WE KNOW AND WHAT IS MISSING
In general, indicators such as economic growth and unemployment rates continue to improve in the U.S., as do some markers of well-being, such as longevity. Yet the aggregate indicators mask inequality of access and outcomes. Such indicators do not account, for example, for the decline in prime age male labor force participation, nor do they reflect the rising numbers of "deaths of despair" due to opioid or other drug overdoses, suicide, and other preventable causes. Such deaths are concentrated among less than college educated, middle-aged whites.
The past few decades have also seen a dramatic increase in the disability rate (the number of disabled Social Security beneficiaries), greater income inequality, and stagnating mobility rates. Different regions have had divergent fortunes, meanwhile, and many, particularly in the heartland where manufacturing has declined, are characterized by "left-behind" populations in poor health and with little hope for the future, and a hollowed out middle-class.
As such, the macro numbers simply do not capture the full picture of inequality, public frustration, and socioeconomic distress. Well-being metrics could be part of the solution in understanding trends among and across subpopulations.
Looking back on recent episodes of political upheaval, previous decades produced clear indicators that should have been seen as red flags for the current crisis. If we can better identify these risk factors in advance, then we can provide appropriate policy recommendations to those working in communities most affected, as well as anticipate the challenges of those populations and places at greatest risk.
HOW CAN RESEARCH AND DATA BE USED AT THE LOCAL LEVEL? THE APPLICATION OF SUBJECTIVE MEASURES
As we further explore metrics of well-being, the question will be how to analyze data in a way that is useable and valuable to local leaders. While well-being measures offer interesting insights, they are inherently subjective and focused on mindset rather than quantitative outcomes. Pairing well-being measures with traditional "hard" measures like GDP and employment rates has proven useful in the past.
As shown by research in Peru into the relationship of traditional economic and social measures to perceived well-being, status, identity, and inclusion, hope is a significant factor in determining success. People who are more hopeful tend to have better economic and social outcomes.
Communities should also strive to achieve a balance between hope and realism. Although our research shows that hope is a key determinant of well-being, excessive optimism can easily lead to disappointment.
Personal responsibility for success is also an important factor. To the extent that people blame themselves (or their neighbors) for the current social and economic challenges, pressure for policy responses is lost. Too much blame on individual agency makes a community unwilling to try to make things better through policy. The goal should be to achieve a healthy balance of outlooks, personal responsibility, and realistic understanding of chances for success.
Better indicators of people's outlooks on life combined with indicators of opportunity and deprivation could help achieve this at the grassroots level. Novel approaches that combine quantitative and qualitative data can inform a range of community efforts. Scholars at Washington University have already taken the lead by using national data from call-in distress services for individuals and families, with the goal of identifying specific geographic information, down to the neighborhood level, on vulnerable areas.
Brookings scholars actively participated with the state of Colorado to implement a comprehensive system for monitoring mobility and opportunity—the Colorado Opportunity project, and in a separate effort, with the city of Santa Monica to design an effort to regularly monitor a range of well-being dimensions.
NEXT STEPS
Now is an opportune moment for local, regional, and state leaders to make positives changes in communities, rather than waiting for action at the federal level. And, given the complex nature of our crisis of divide and desperation, policies must be better targeted to different age, racial, and socioeconomic groups—and their circumstances, something best achieved at the local level.
Even if analyses and practices are adapted for specific geographic regions and demographic groups, local governance challenges will still make implementation difficult to achieve on the ground. Many communities lack local leadership and empowered community organizations. Nongovernmental organizations, state level governments, and even the private sector can help fill the leadership void in communities and support existing local efforts.
The fact is that the issues of despair in America have no one answer, nor does the responsibility fall on a single sector, institution, or group of people. It will take a concerted effort from many stakeholders, focusing on an immense set of challenges that differ from community to community.
Our collaboration between Brookings and Washington University aims to help those taking the lead by providing valuable data, analyses, and policy ideas.
["Source-brookings"]