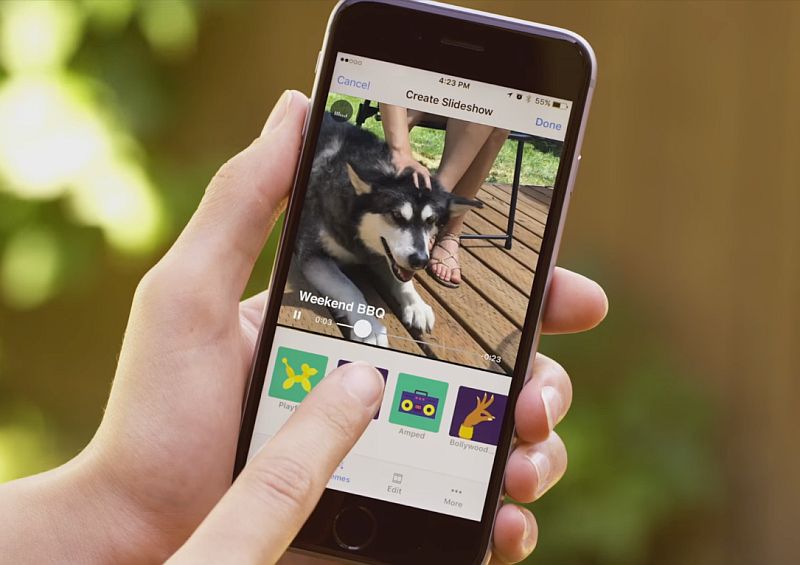 HIGHLIGHTS
Facebook for iOS got it in June last year
The company has been testing it on beta for a month
Few users on Android aer now seeing this feature
After releasing it in June for iOS users, Facebook has now started rolling out the 'Slideshow' feature for Android users as well. The company had been testing it in its beta version since last month, and now finally it's gradually rolling out to all users.
According to Android Police, a few users are seeing this feature on their Android app, in the similar manner as it was seen when in beta. This new feature sits in the 'Post an Activity' menu, above the 'Tag Friends' option. Clicking on the Sideshow option will bring up the Gallery, and you can choose pictures from it to create a slideshow and post on Facebook.
As mentioned earlier, this isn't rolled out to all users yet (it isn't showing up for us as well), and it could be possible that Facebook is doing an incremental rollout, which means it is reaching audiences in phases. Be patient, it could be a while before the update reaches you.
Facebook first introduced its Slideshow feature in its 'Moments' app but it forayed into the company's iOS app in June this year. However, on iOS users can still not find any option inside the app to discover and create the slideshow, but only when they accidentally chanced upon an already posted Slideshow in their News Feed. Alternatively, they can search for the Slideshow app in the 'search bar' to find it and create a slideshow. But there is no option in the Activity bar in iOS either. While creating the slideshow, the iOS app notes that a minimum of three photos are required to create a slideshow. The themes inside the slideshow keep changing basis of festival and ongoing events.
Have you got the Slideshow feature in your Android app? Let us know in the comments below!
Tags:
["Source-Gadgets"]