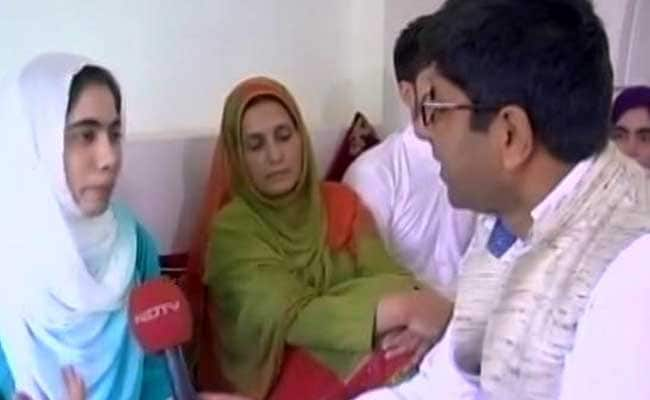 Bisma Qazi is one of the 14 candidates from Jammu and Kashmir to have cleared the IAS exam.
SRINAGAR: Last August was a difficult time in the Kashmir valley. Street protests had broken out in mid-July after Hizbul commander Burhan Wani was killed in an encounter. And every time the security forces controlled mobs throwing stones with pellet guns, they left people on Kashmir's streets angrier. Thousands had been injured in the protests and much of the valley had been under curfew for days at end.
But in the midst of the turbulence, there were many who didn't let the conflict around them get to them and stayed focus at the task at hand; cracking the civil services examination to join the IAS, or the Indian Administrative Service.
"I tried to keep calm at my heart and mind. That was need of the hour," recalls Bisma Qazi. The 25-year-old engineer from Srinagar's uptown area is one of the 14 candidates from Jammu and Kashmir to have cleared the examination, a record for a state.
That includes a police head constable's son Suhail Qasim Mir from Bijbehara in south Kashmir, who cleared the examination in his first attempt. Or Bilal Mohi Ud Din Bhat, who had set his eyes on joining the civil services early in his life, and made it to the 10th rank in his fourth attempt.
A key inspiration for many of them was the Shah Faesal, the 2009 batch IAS officer who hit national headlines when he topped the exam. Bisma said Mr Faesal, who many say opened a window of hope for Kashmiri youth, was her inspiration too.
"Only inspiration for all us is Shah Faesal – he is the one who made the path easier for us" she told NDTV.
But it was her parents who made it possible that she has come this far. Mother Haleema had sold her jewellery to get a decent education for her three children. "When my two kids got admission in engineering, I told them you don't have to worry, I have jewellery which I sold," said Haleema. Father Mohammad Shafi talks how they cut corners, on food and clothing to save money for Bisma's education.
["Source-ndtv"]